On Sunday, May 12th, 2019, Aje opened Mercedes-Benz Fashion Week Australia with our Resort Twenty collection,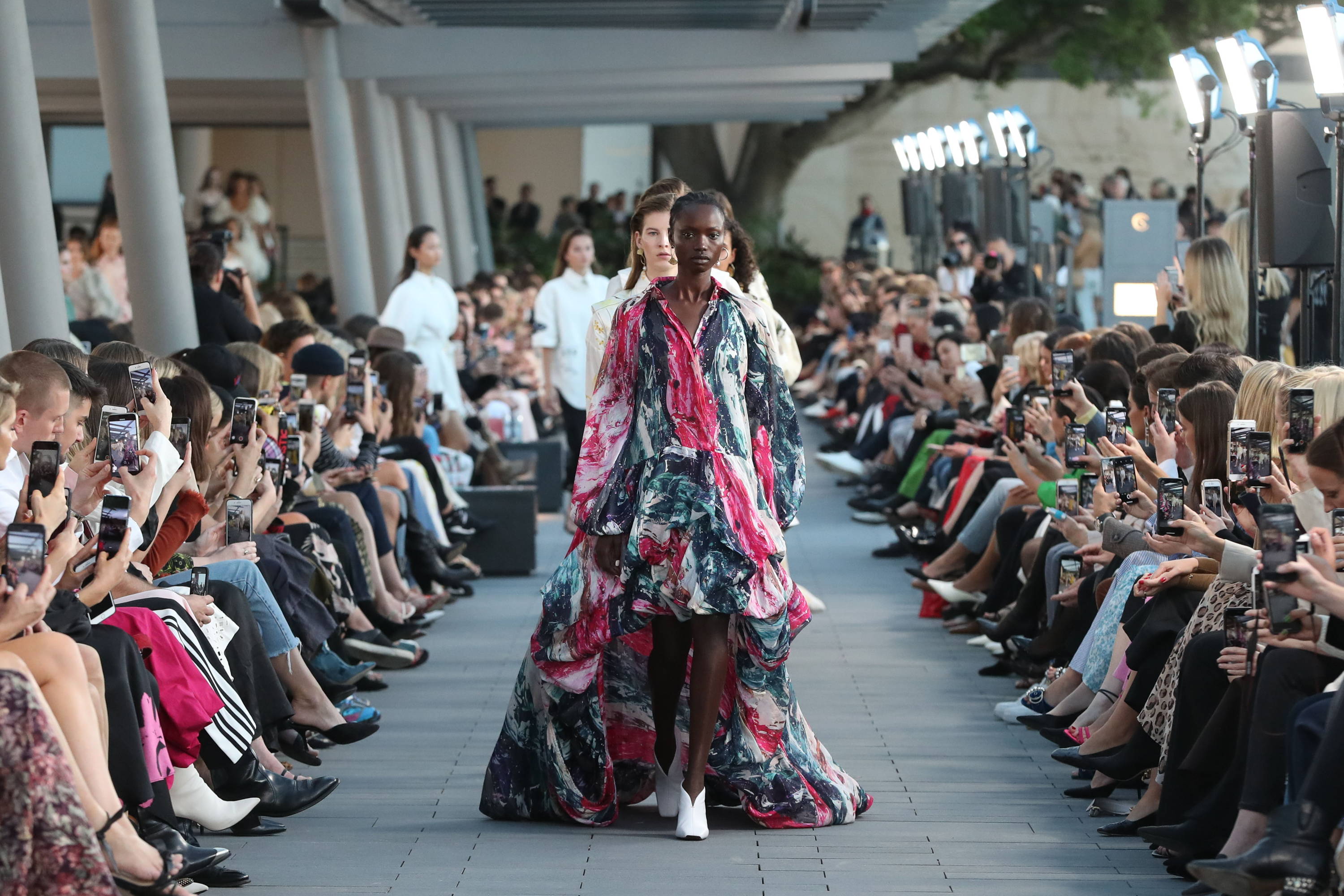 We live in and around nature, yet we are growing more and more isolated from it.
'Bloomscape' is devoted to capturing the natural wonder of this extraordinary landscape in which we live. It stands as a celebration of our natural treasures - the rich, unique and biodiverse ecosystem of Australia, from the desert to the bush to the ocean.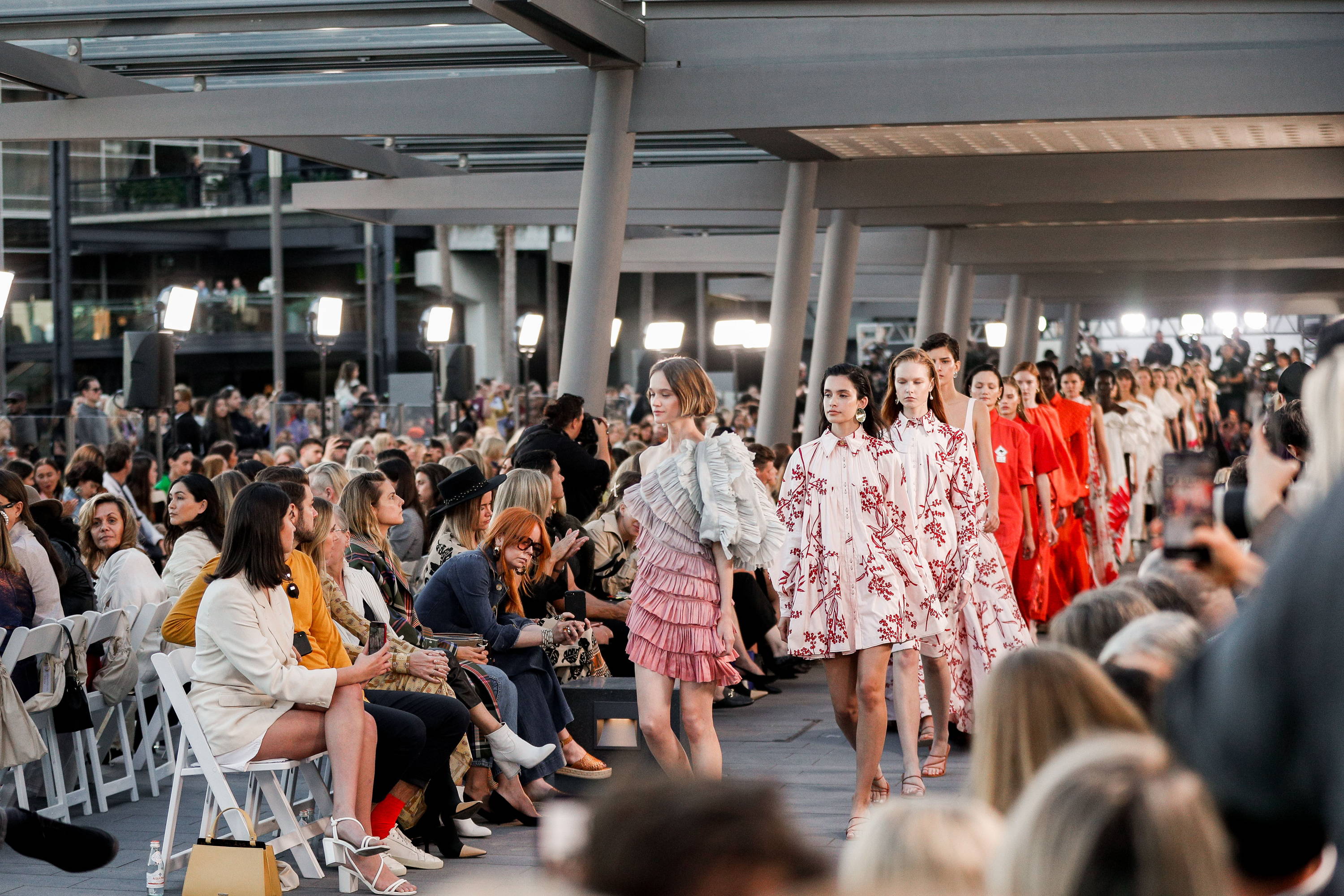 It honours the diversity in the natural world and the diversity in our culture. Australia is not only a unique land which so many of us from across the world are blessed to call home, but also home to the oldest living culture on Earth.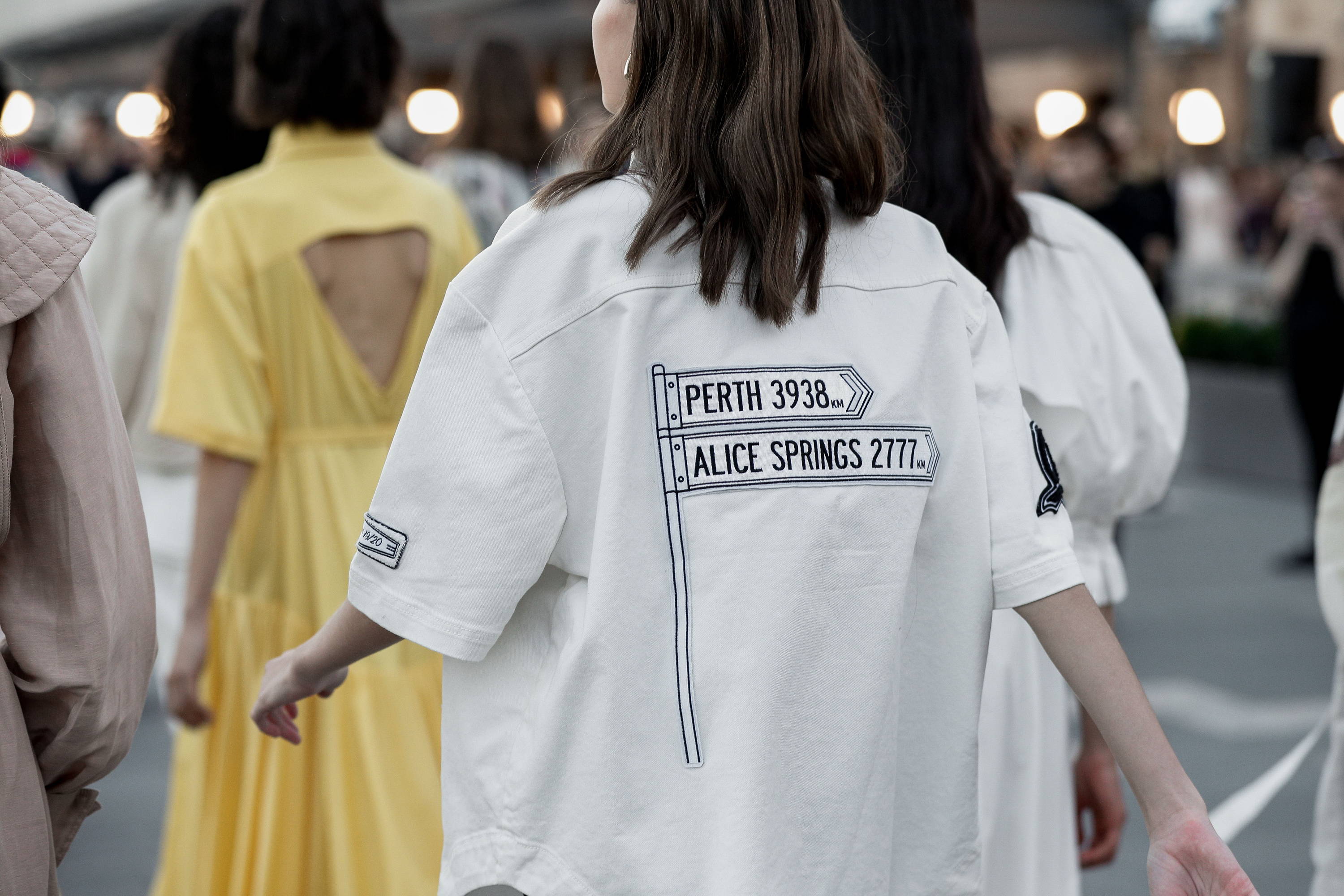 The colour palette, derived from the trees, the soil, the sky; the silhouettes, from the land, the rocks, and the sea; the prints from the flowers, the leaves and the seeds, and the embellishments from the starry desert night sky.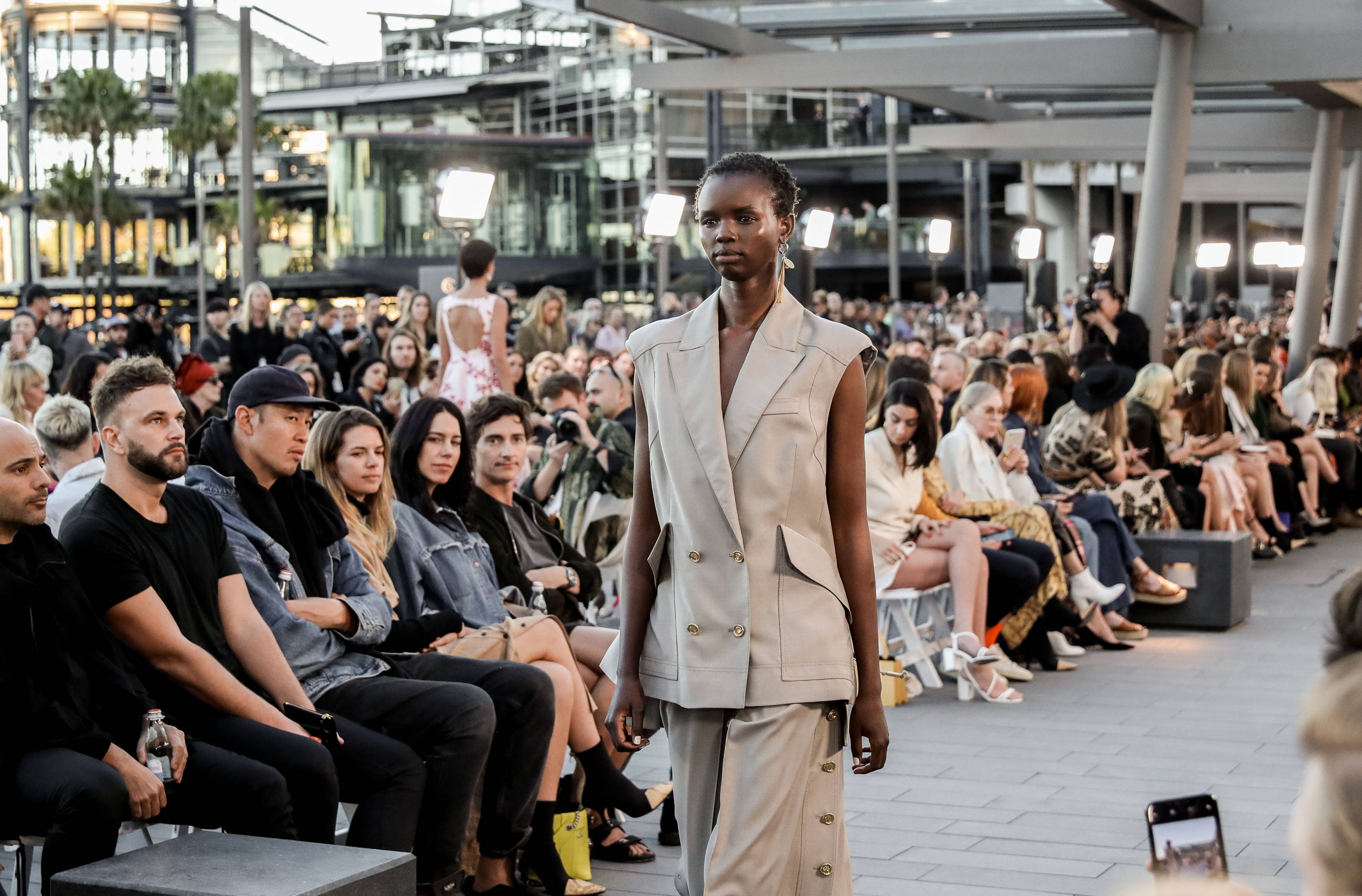 Sculptural rock-like silhouettes in voluminous forms are juxtaposed against rugged masculine tailoring, and hand-painted prints inspired by Australian native flora dance boldly on dramatic shapes in natural fabrications. Layers of sun-ray pleating in sheer fabrications play with light, texture and transparency. Abstract Eucalypt embroidery joins forces with signature silhouettes of exaggerated proportion, whilst leather mirrors the array of hypnotic hues present in the Australian landscape - wattle yellow, gumnut green, rock red, salt lake pink, and desert sky blue.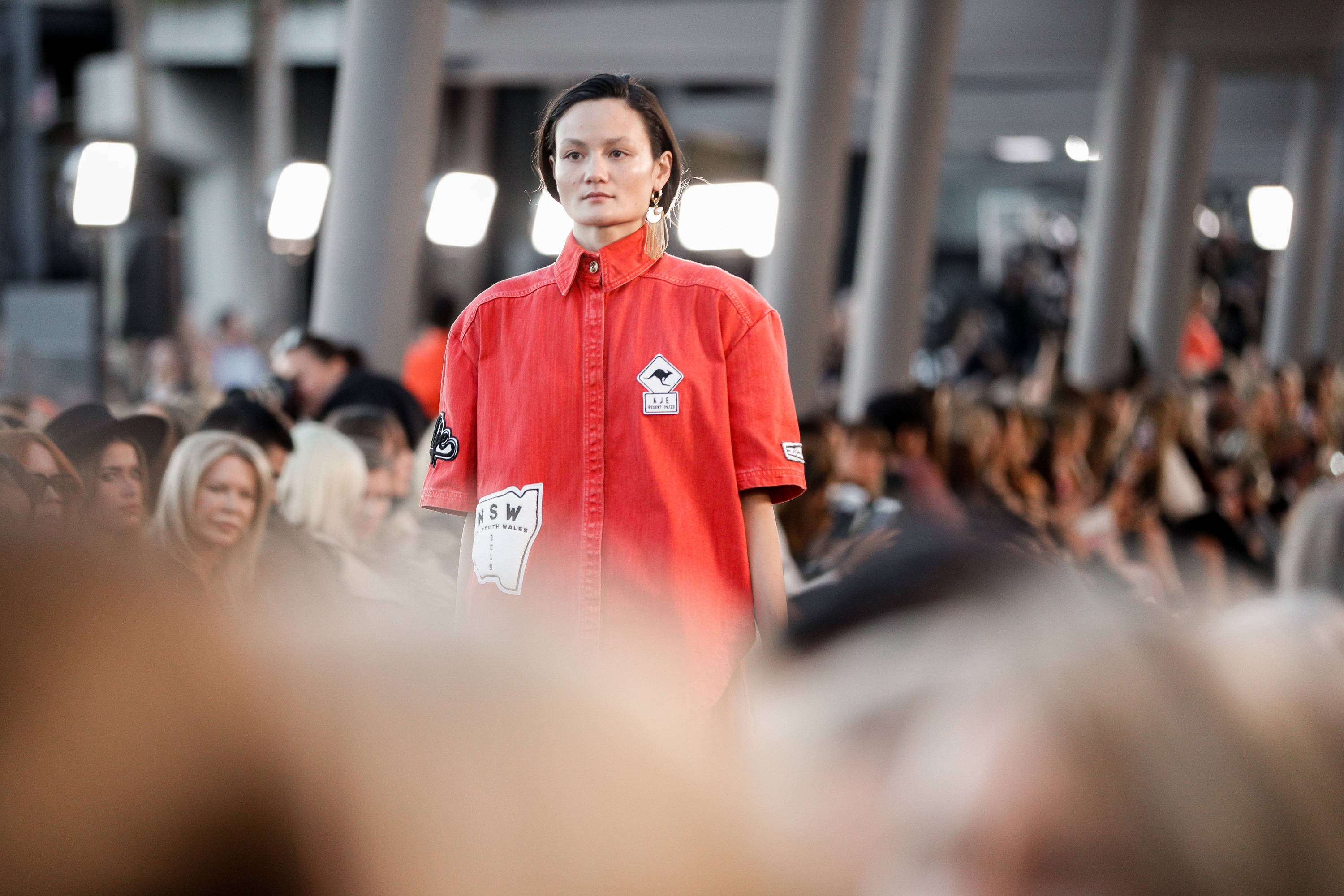 'Bloomscape' is a place and a state of mind.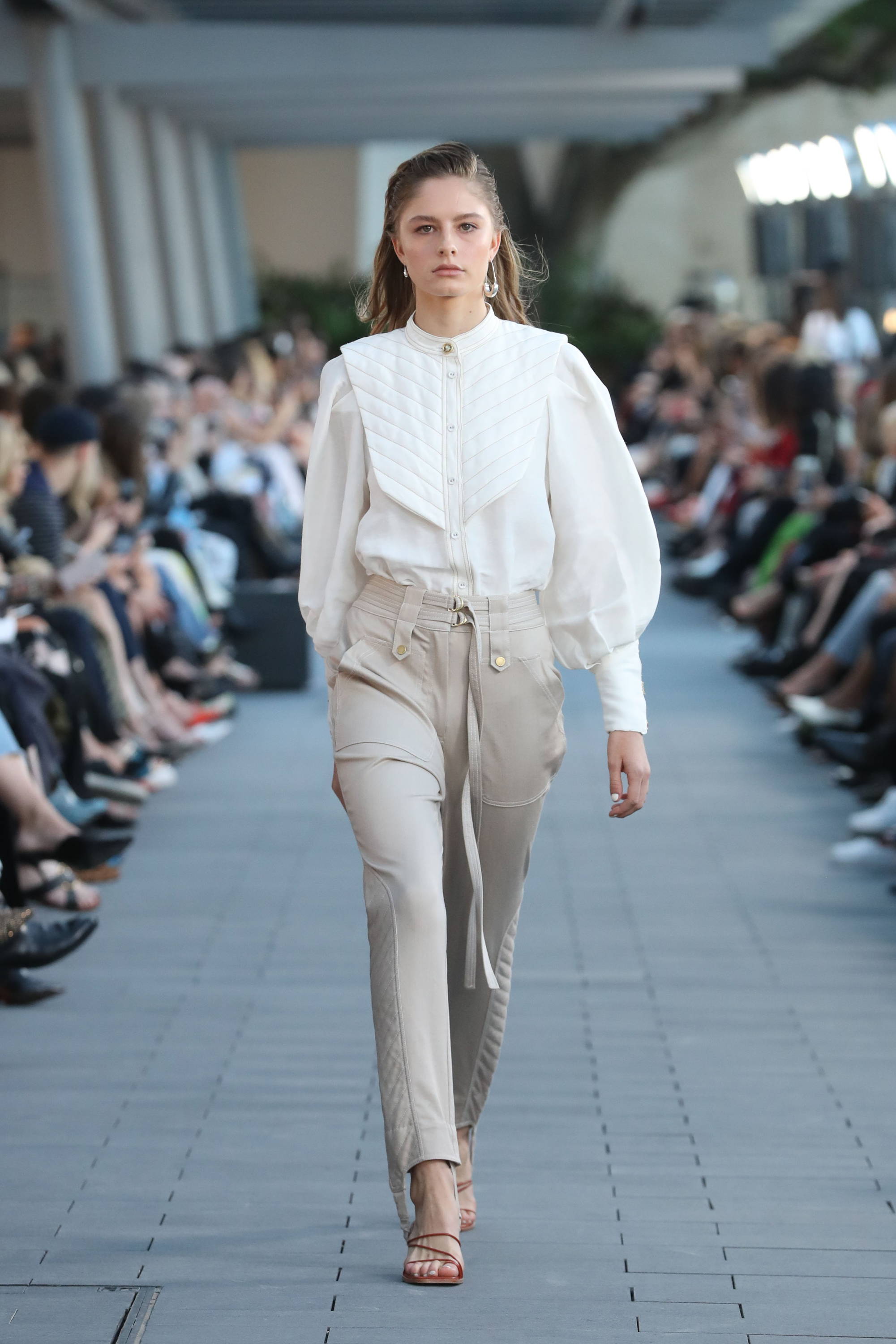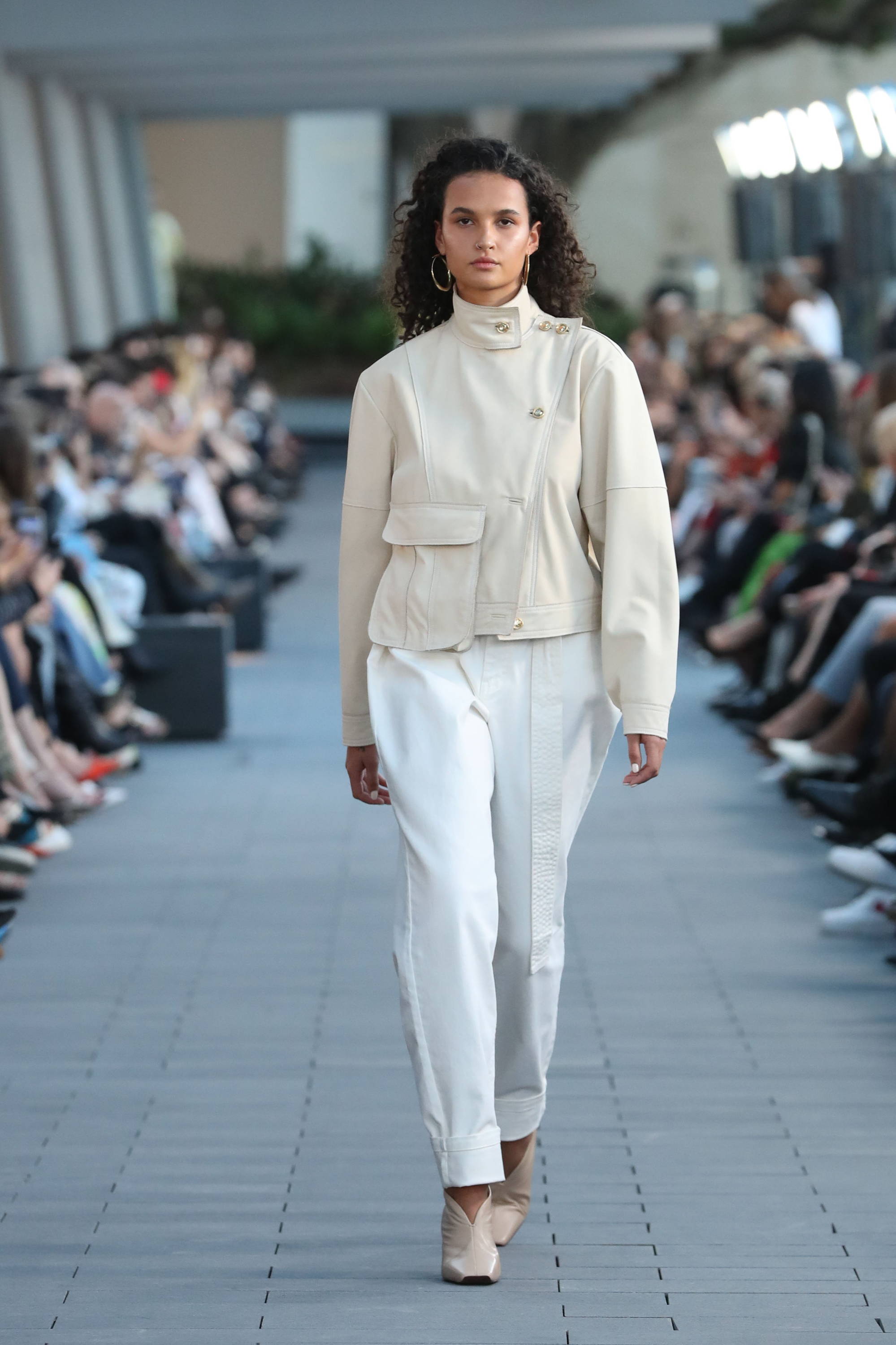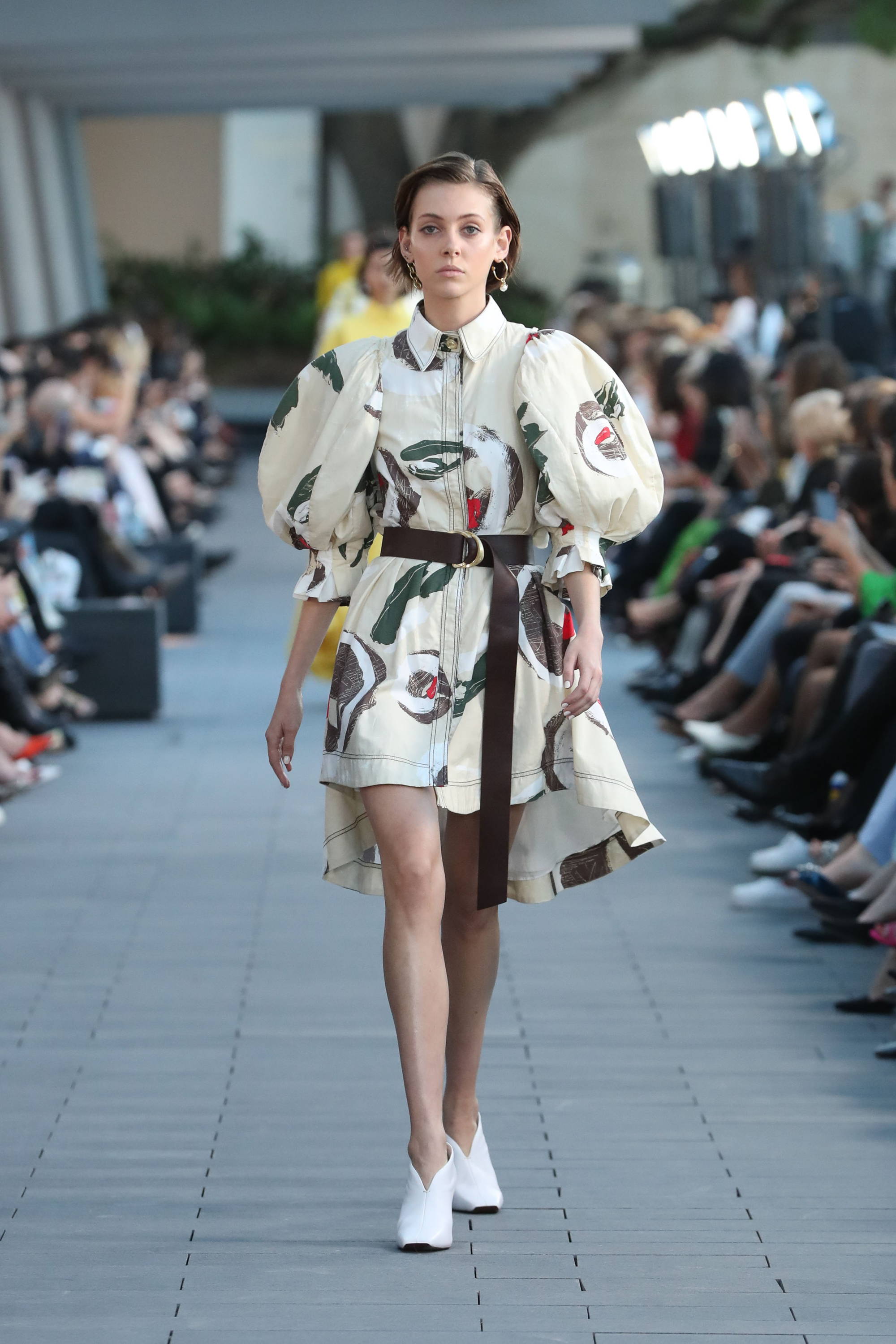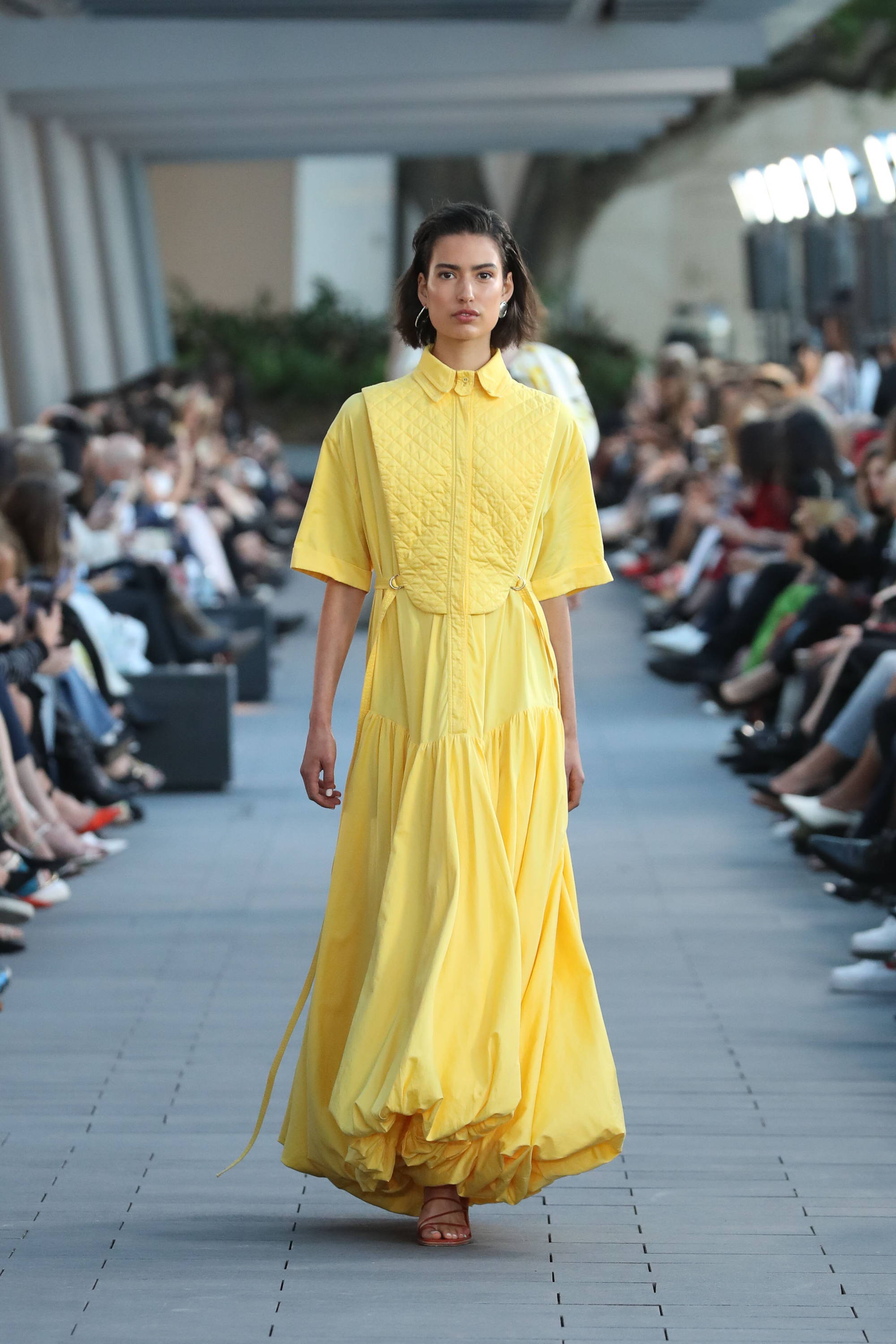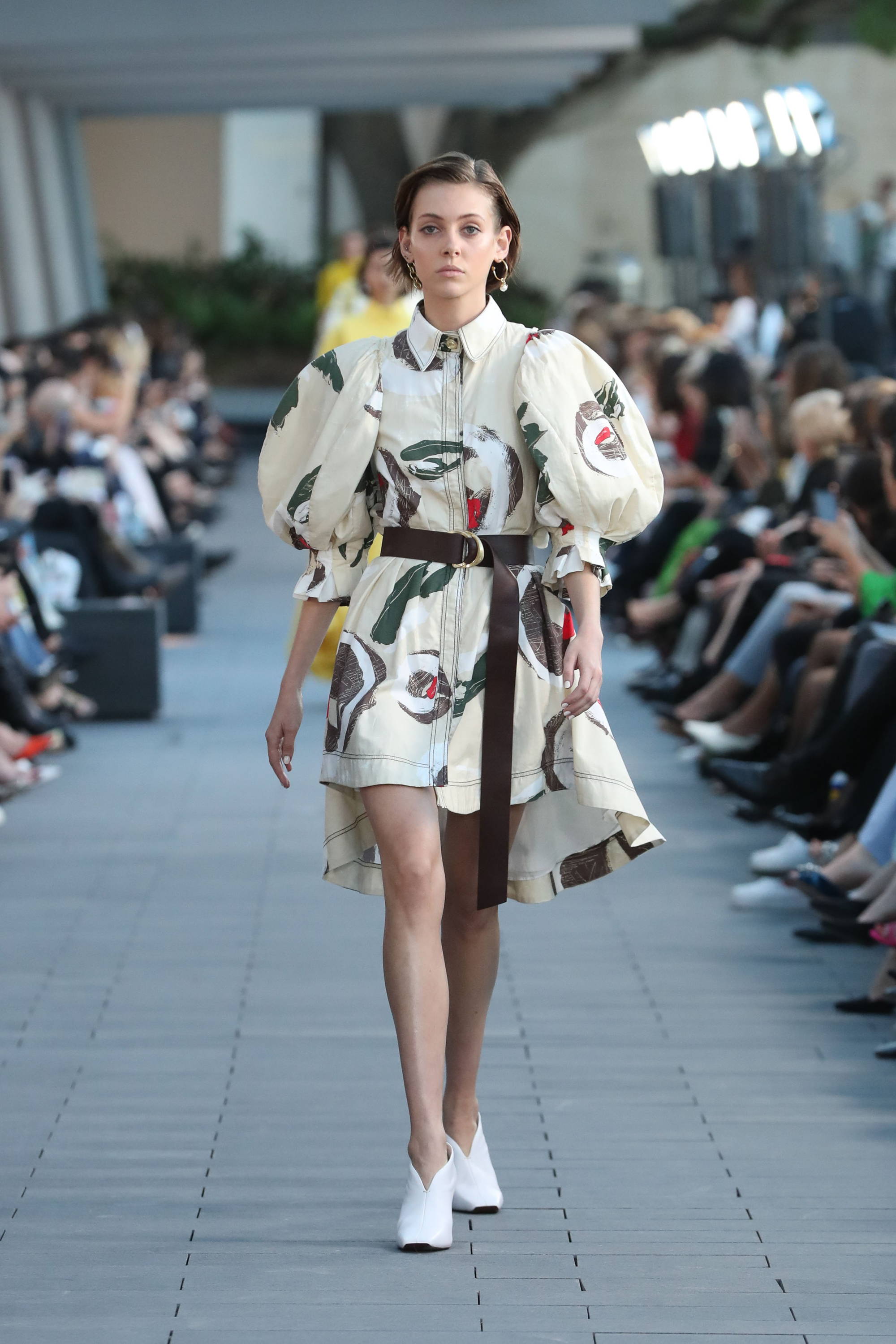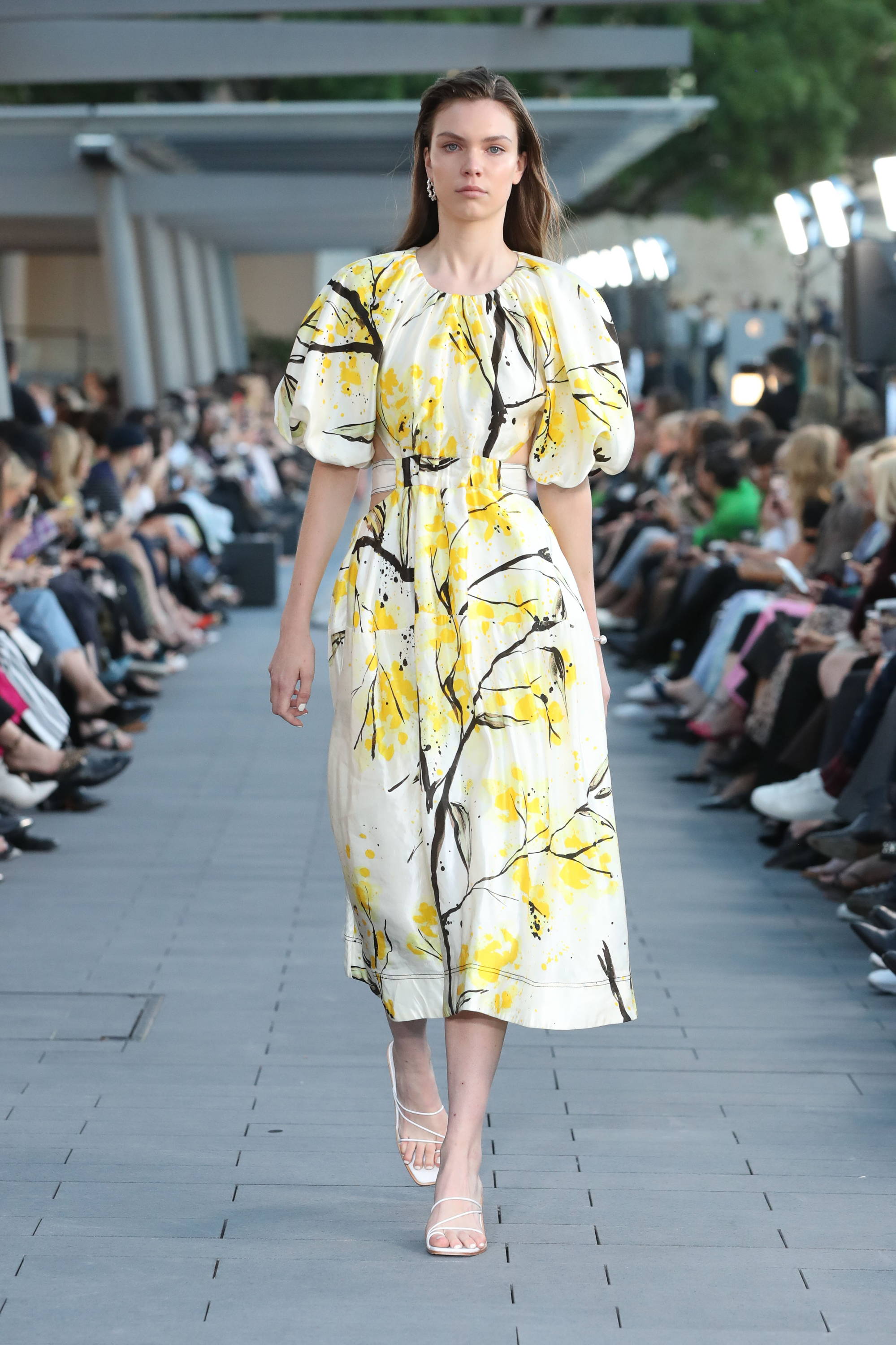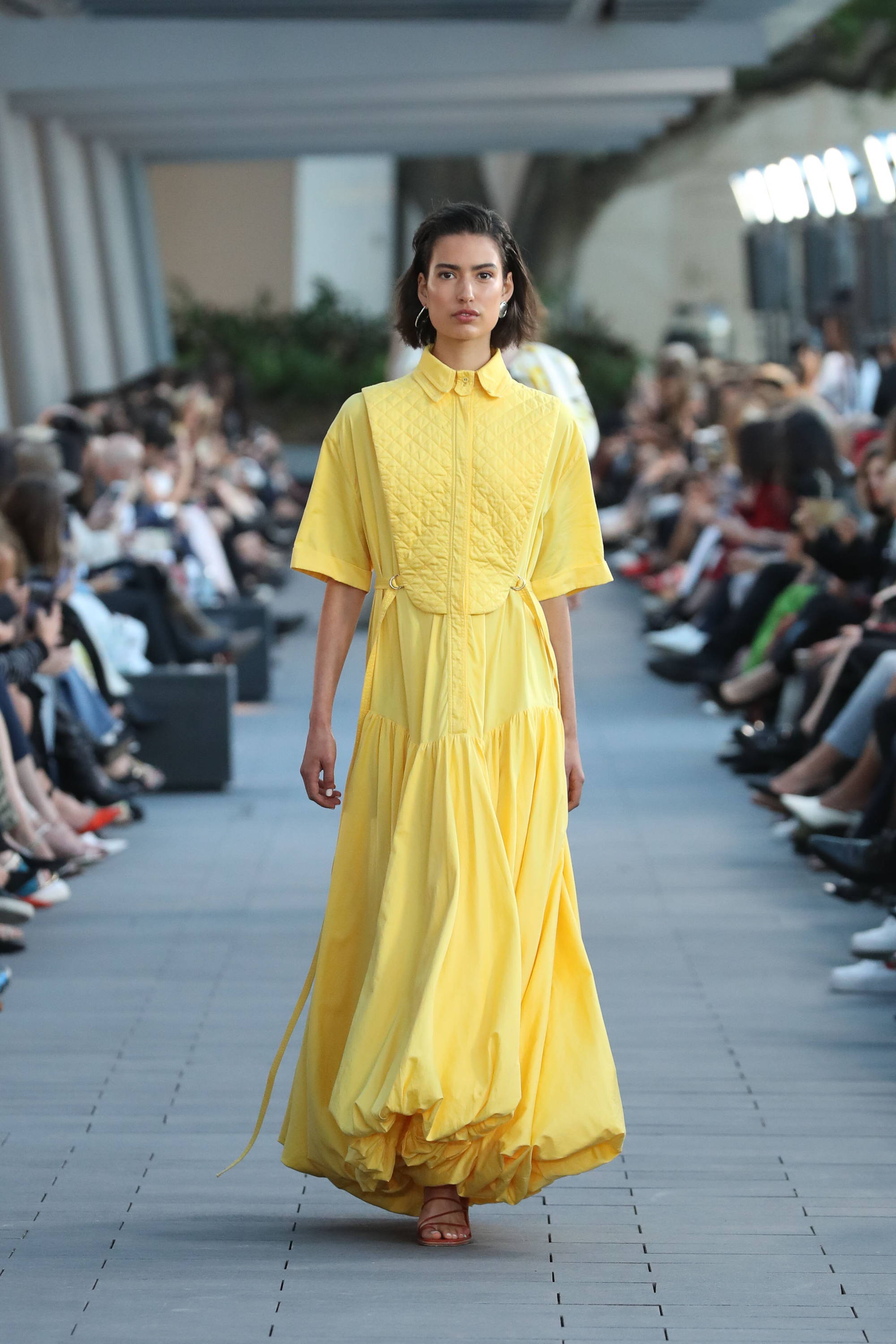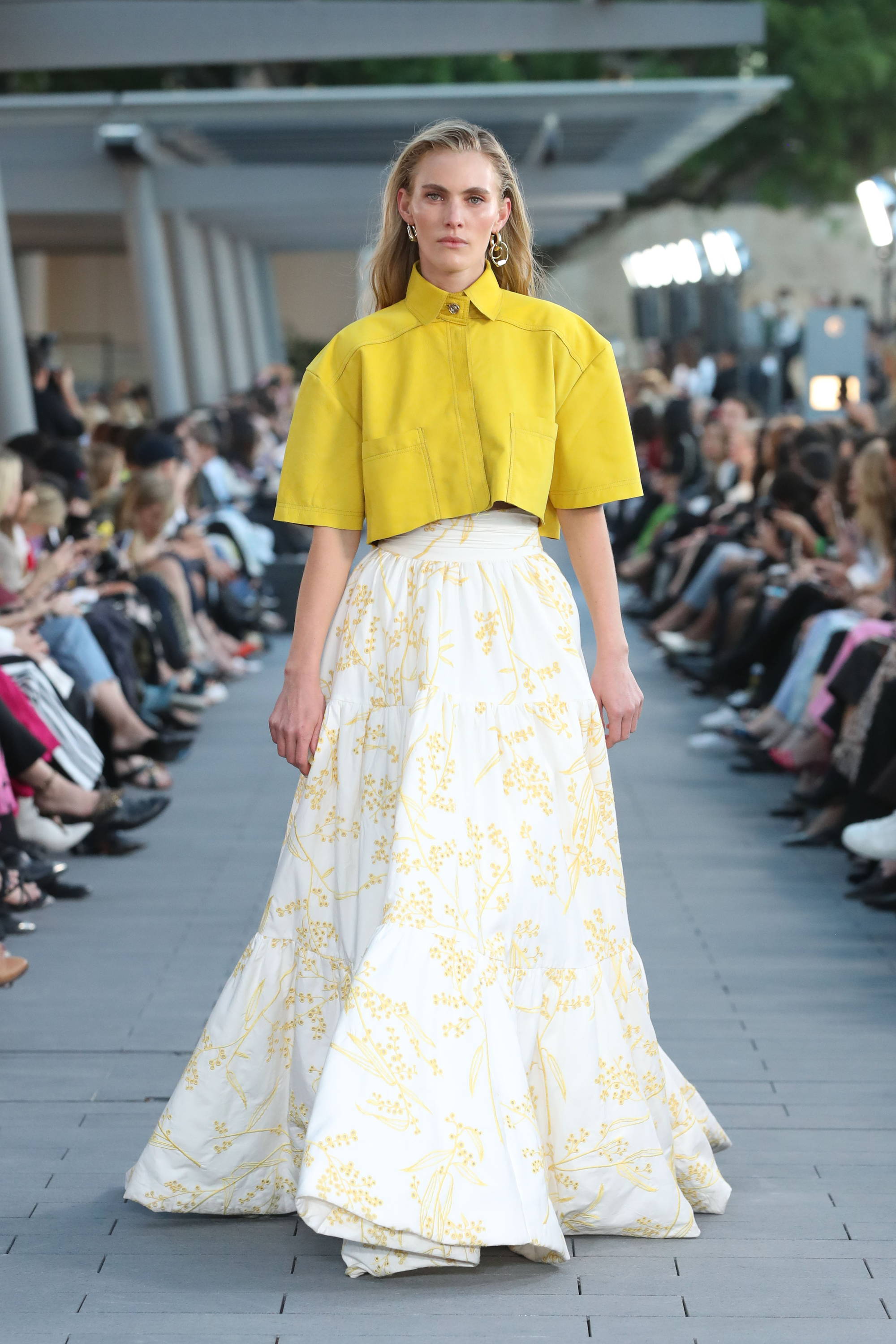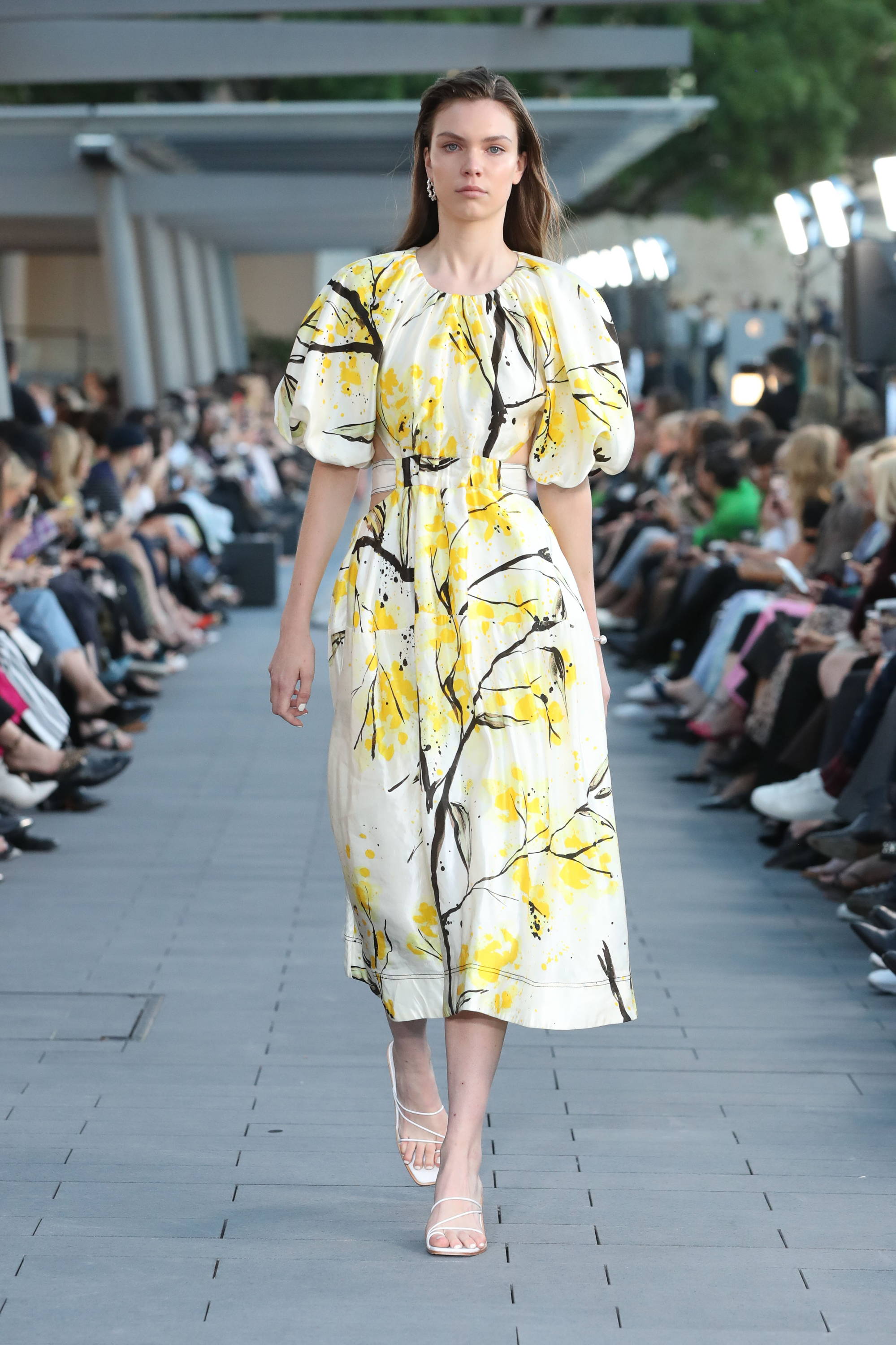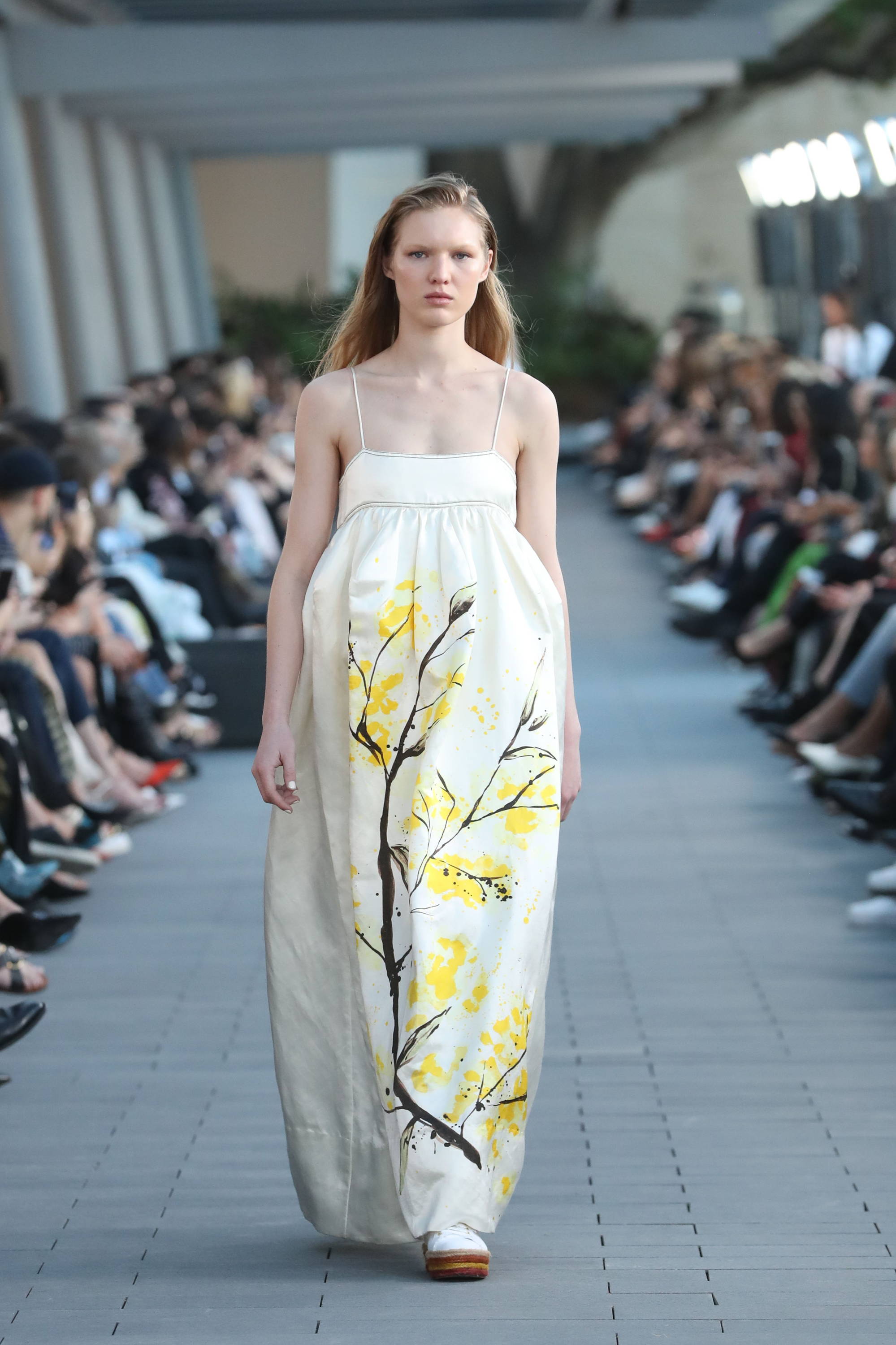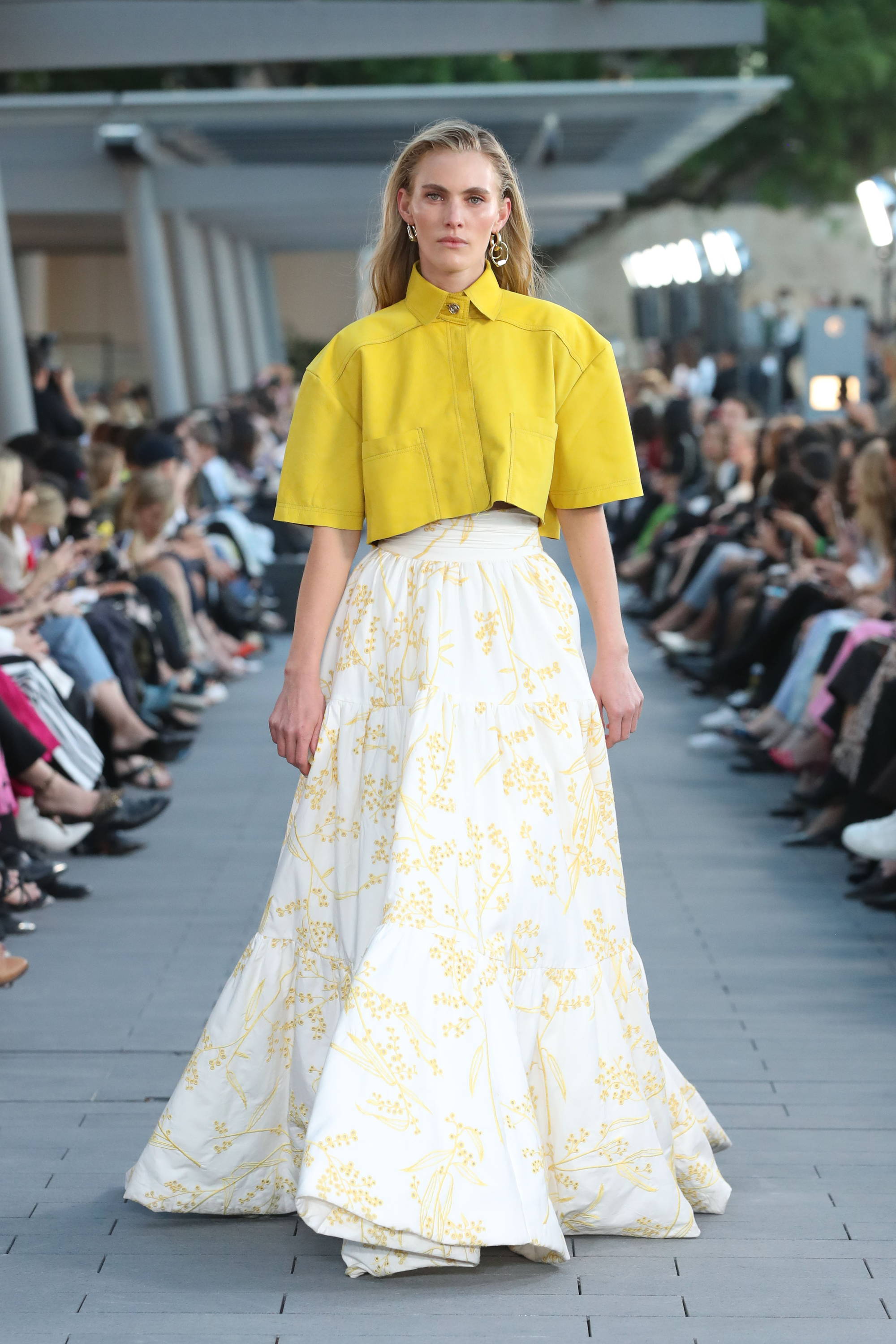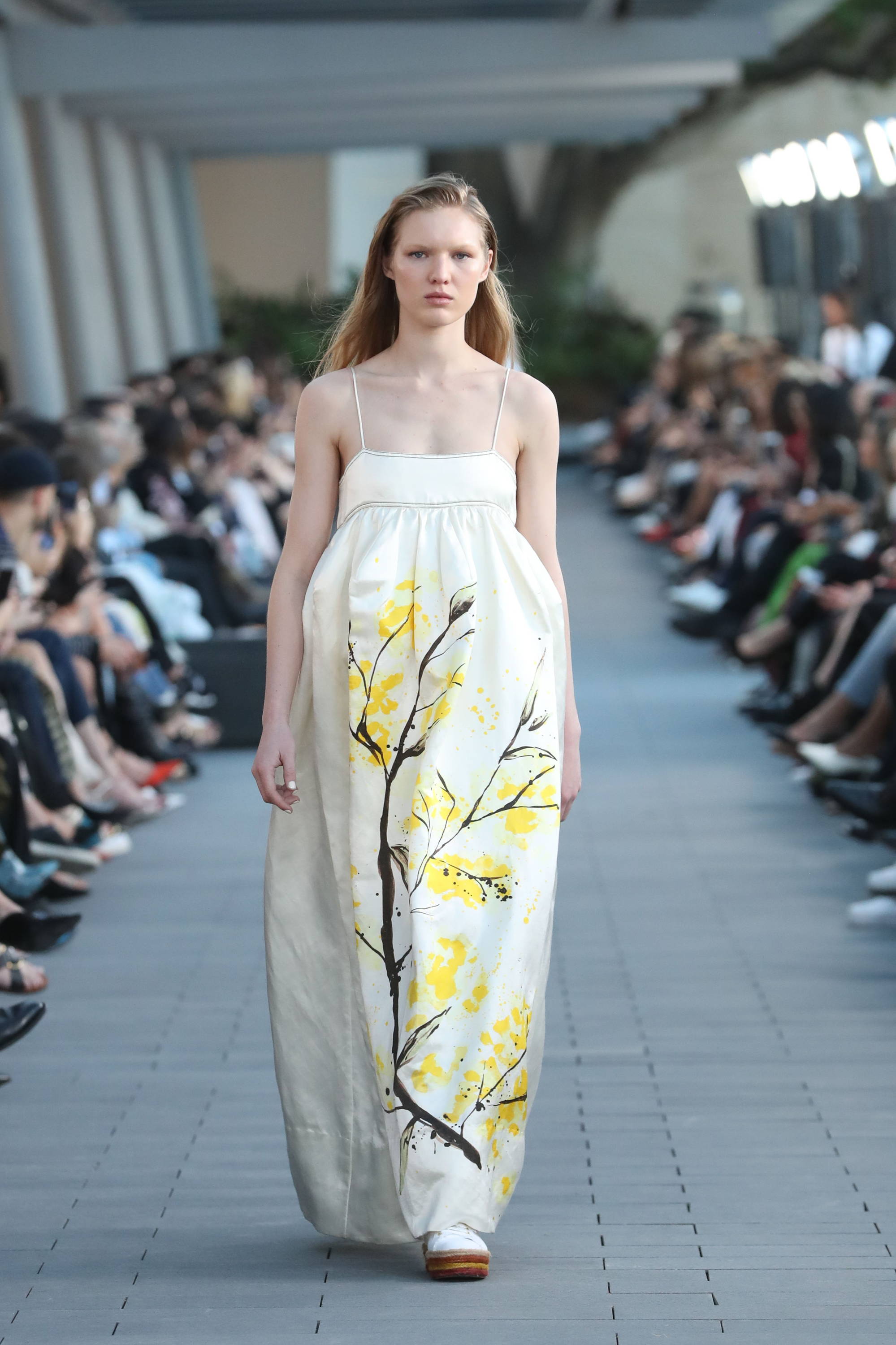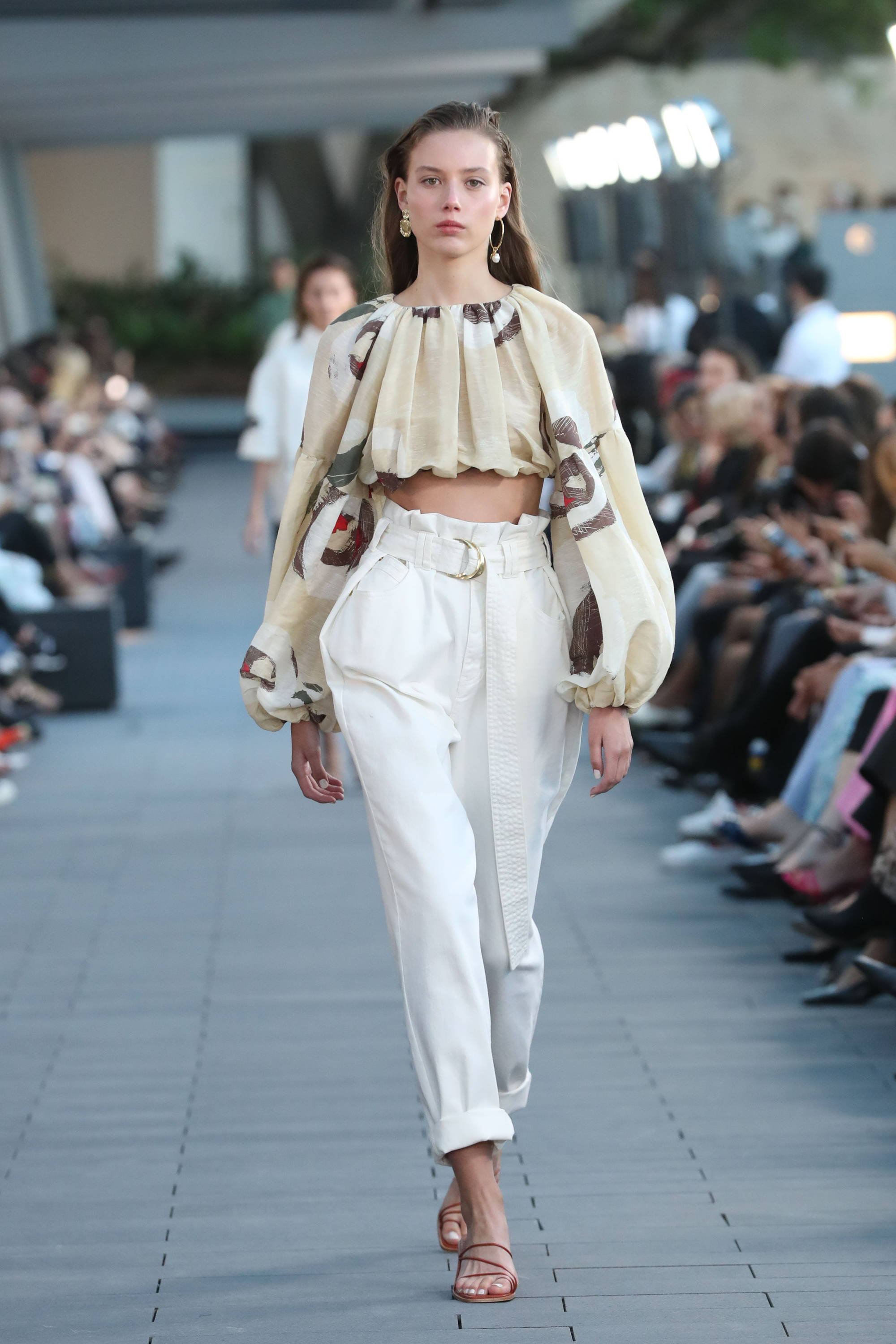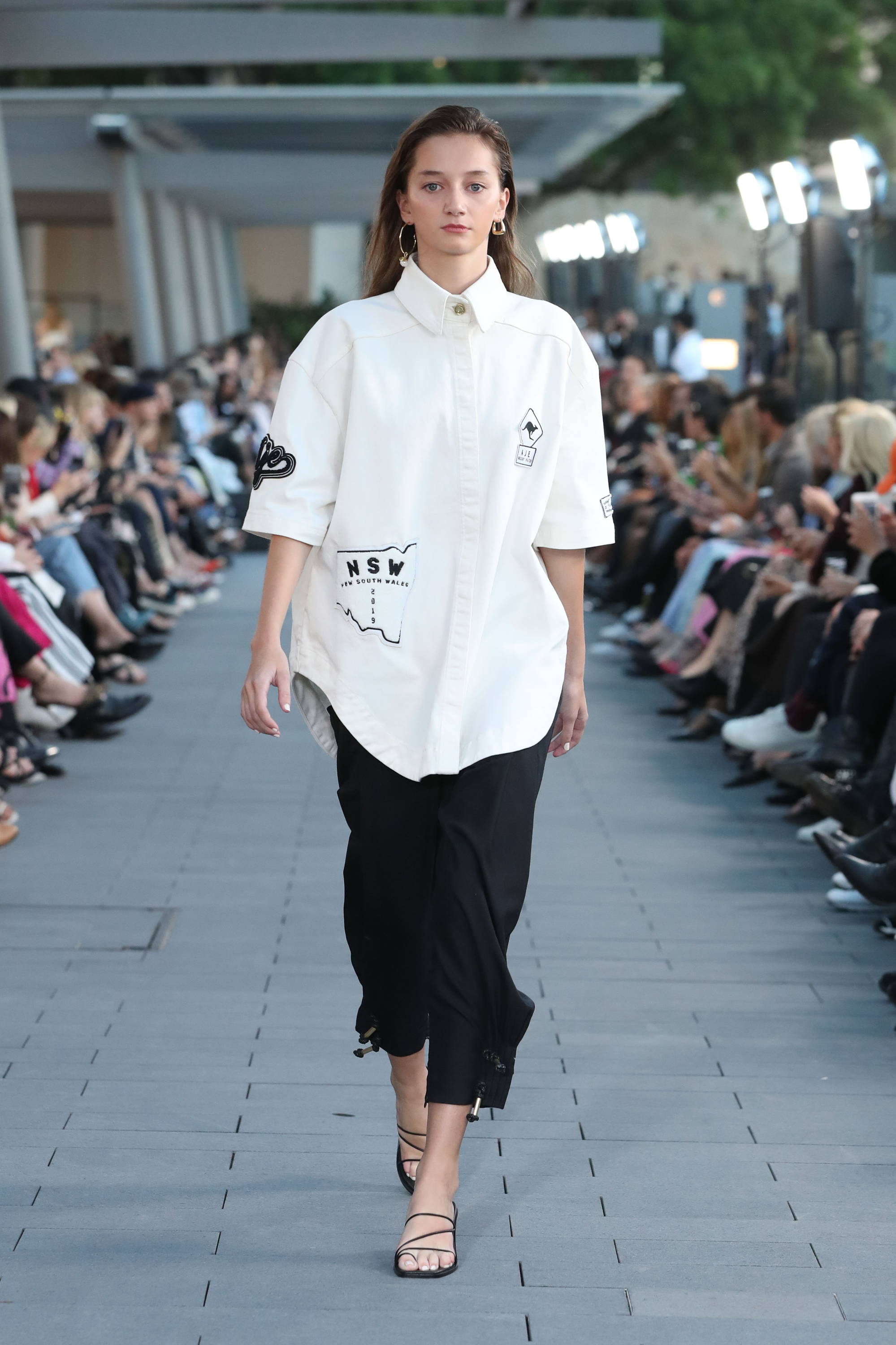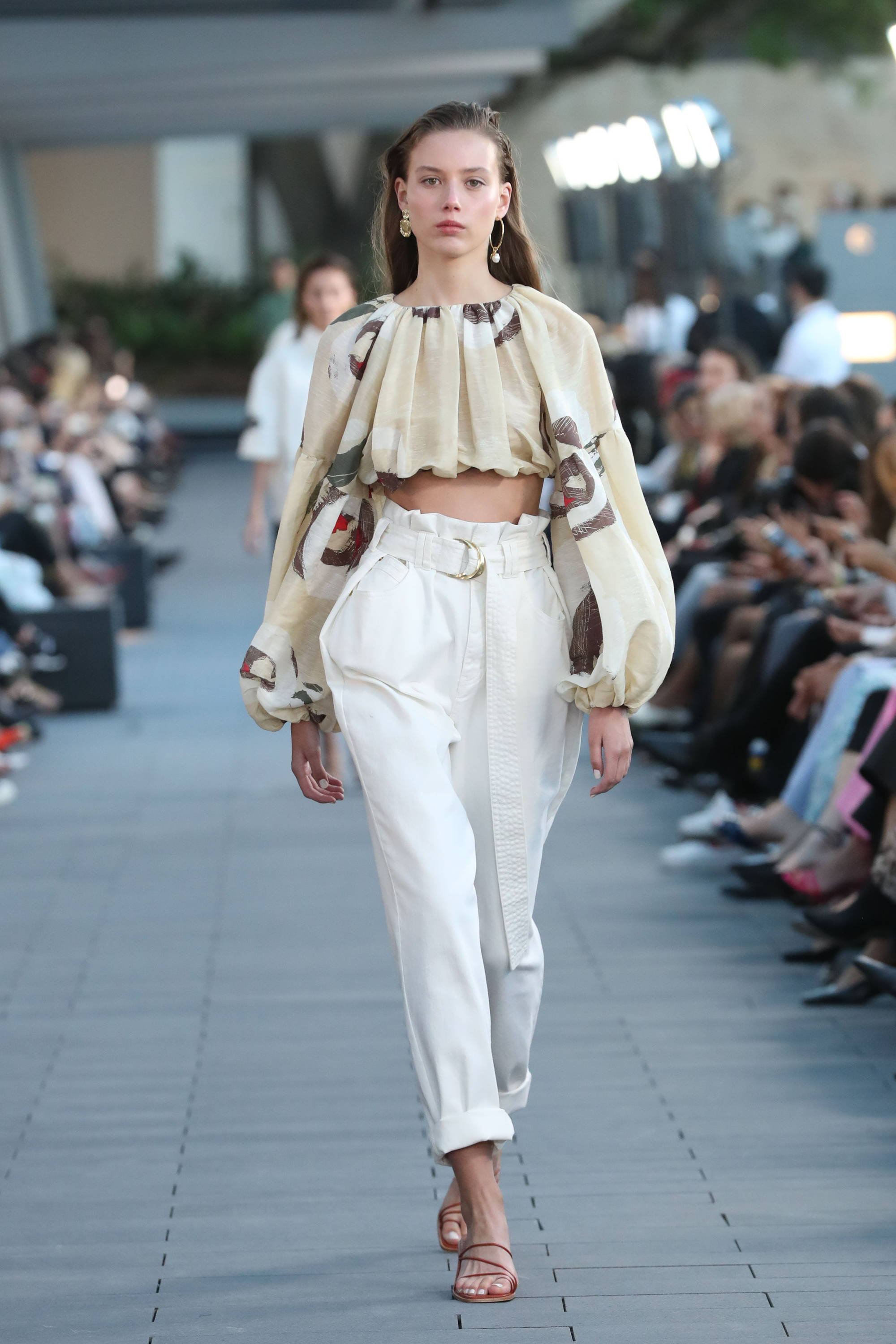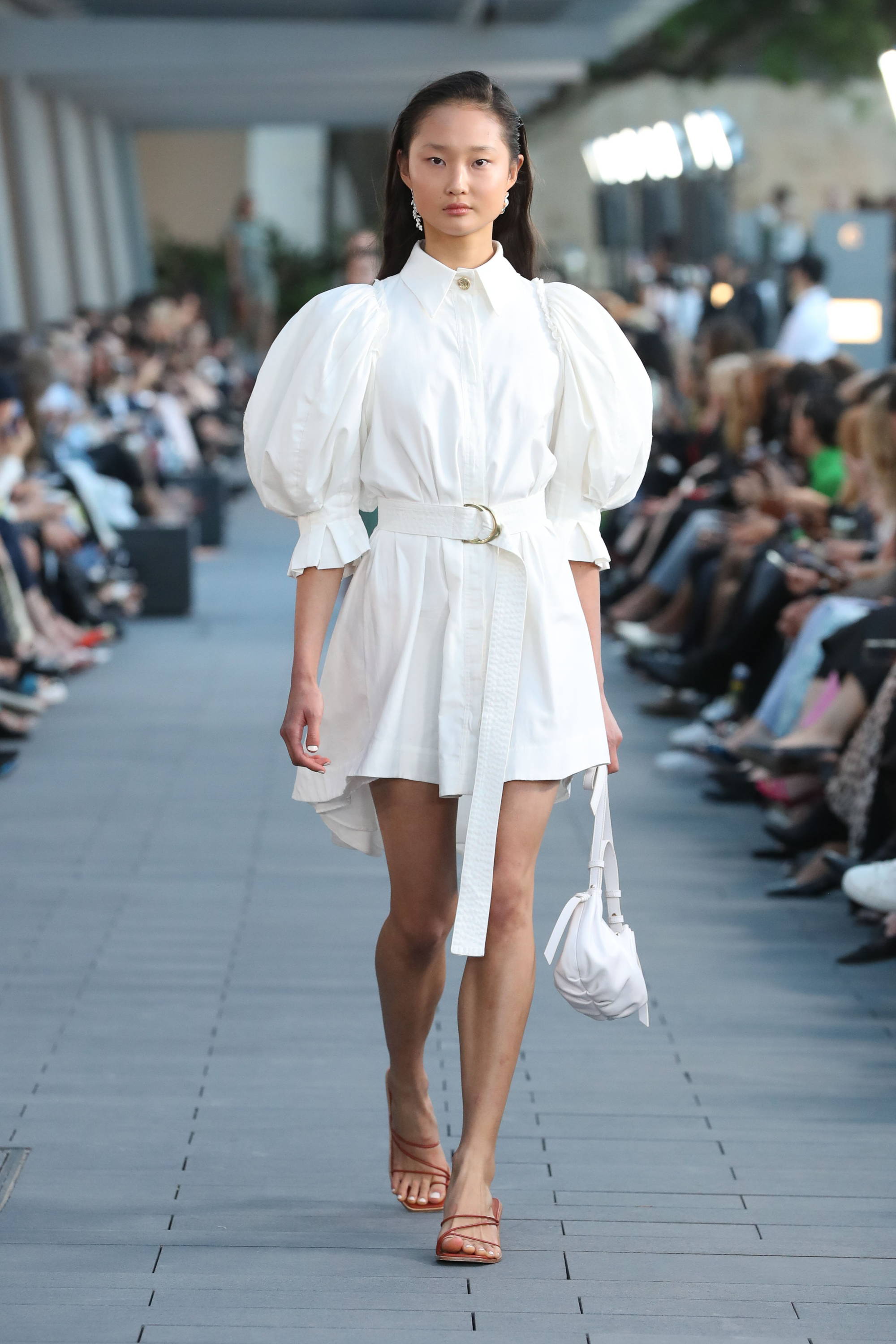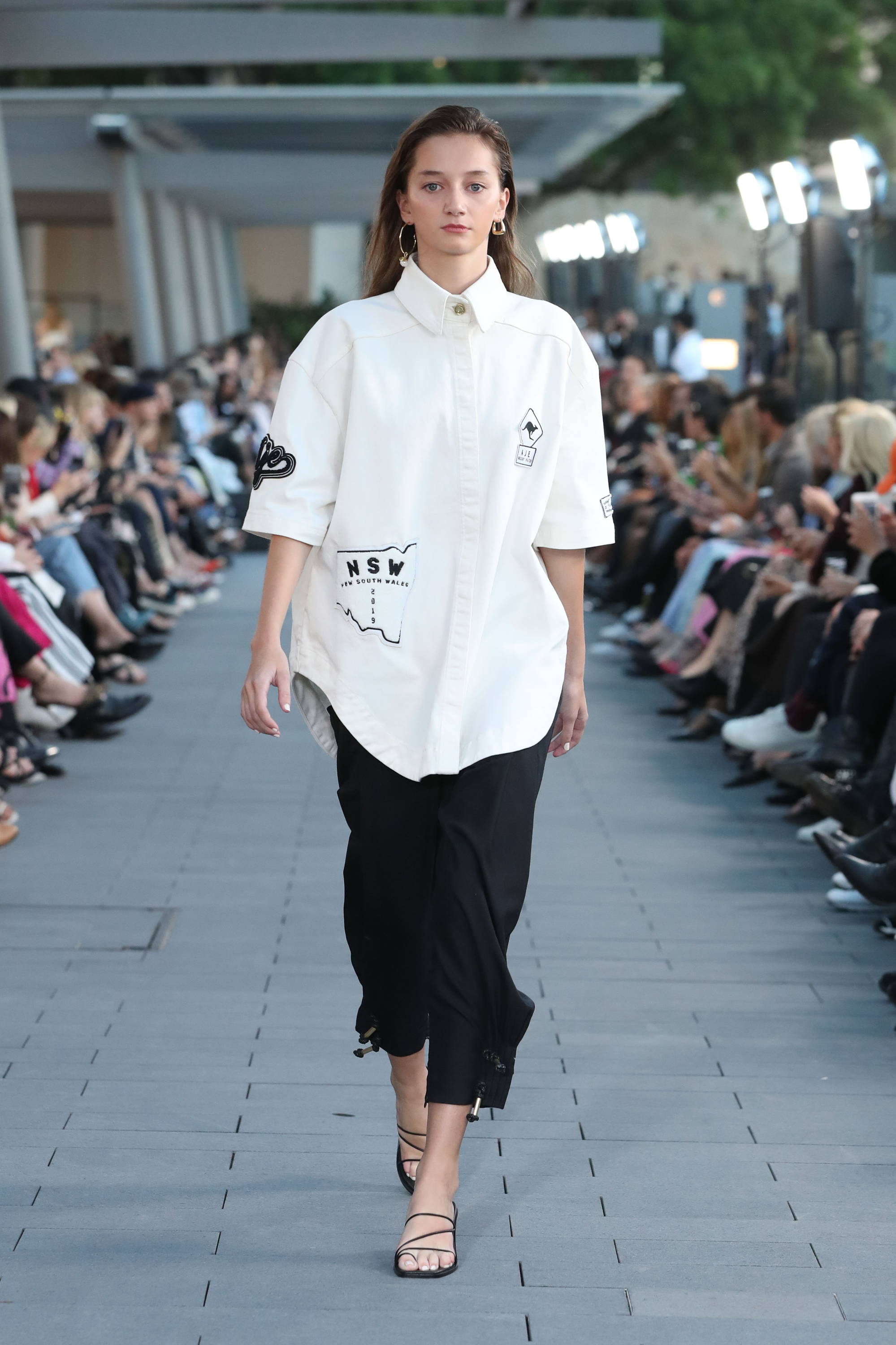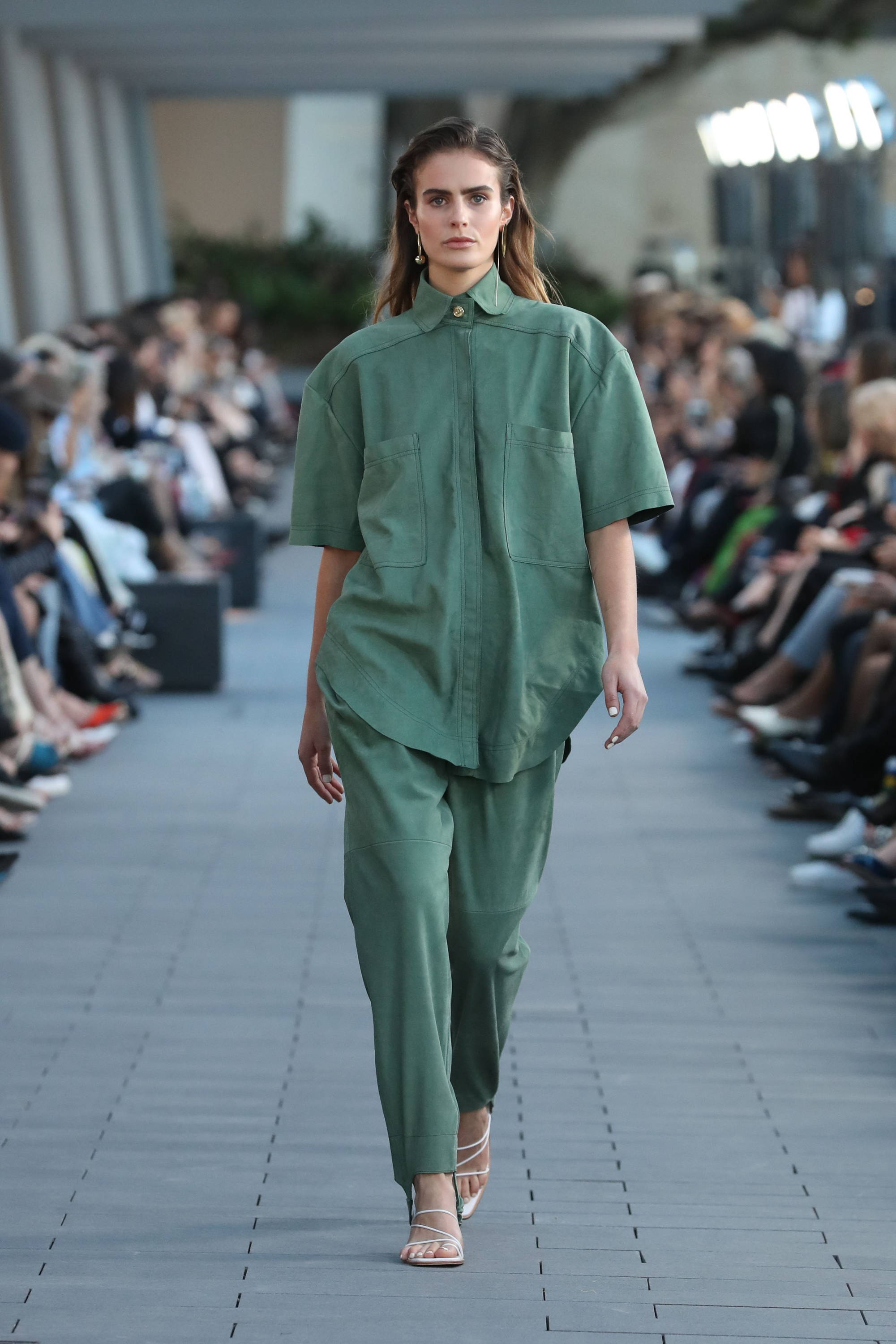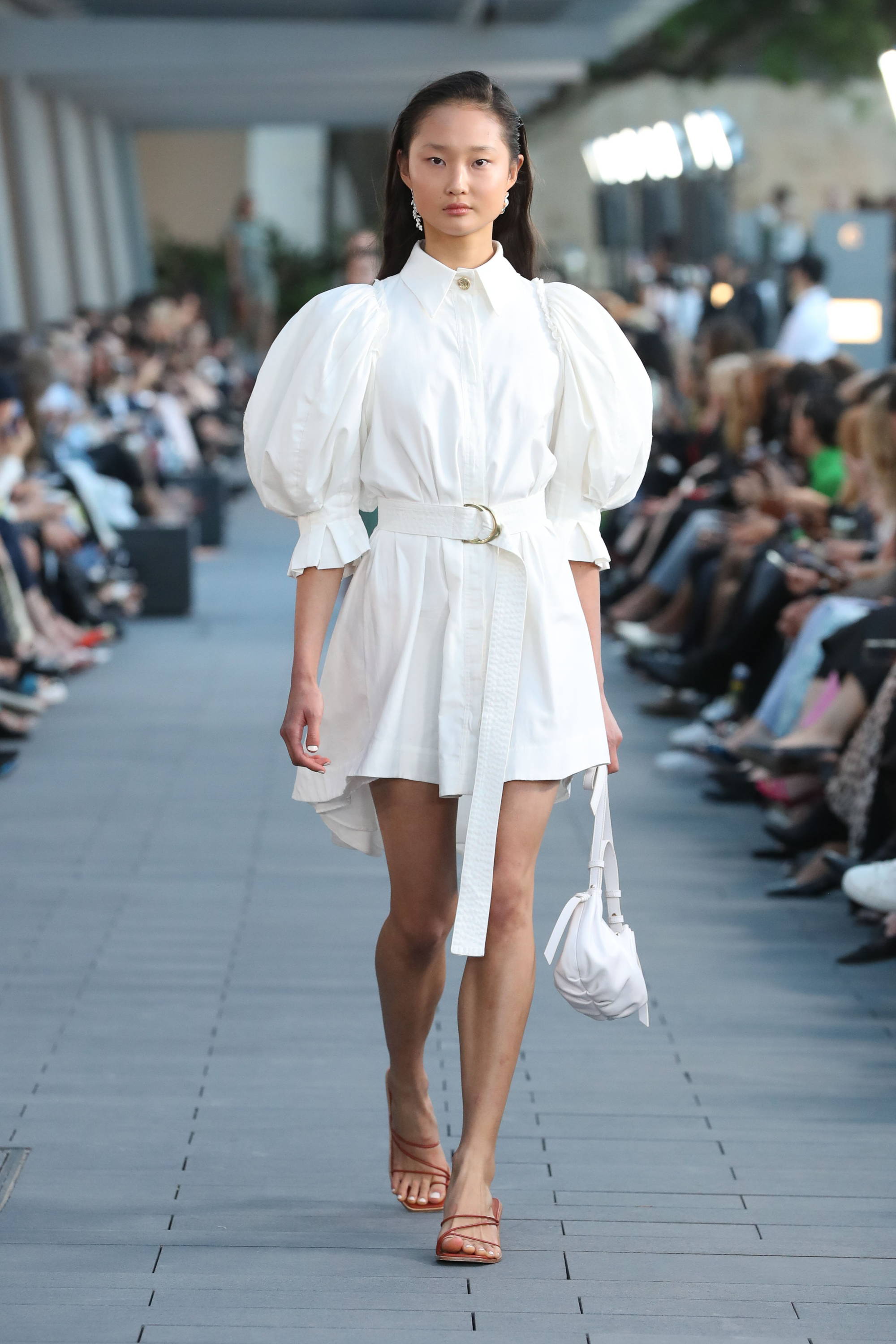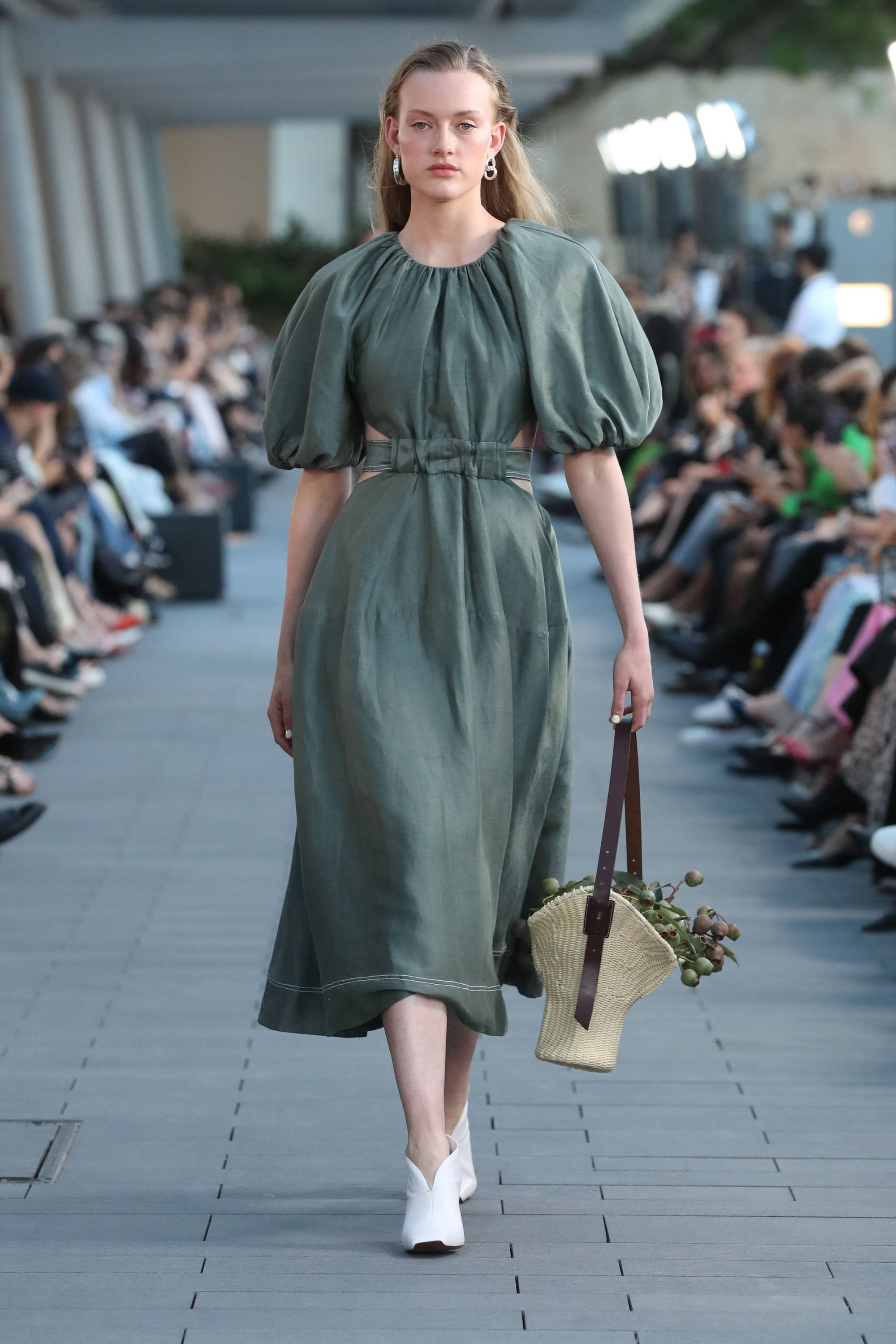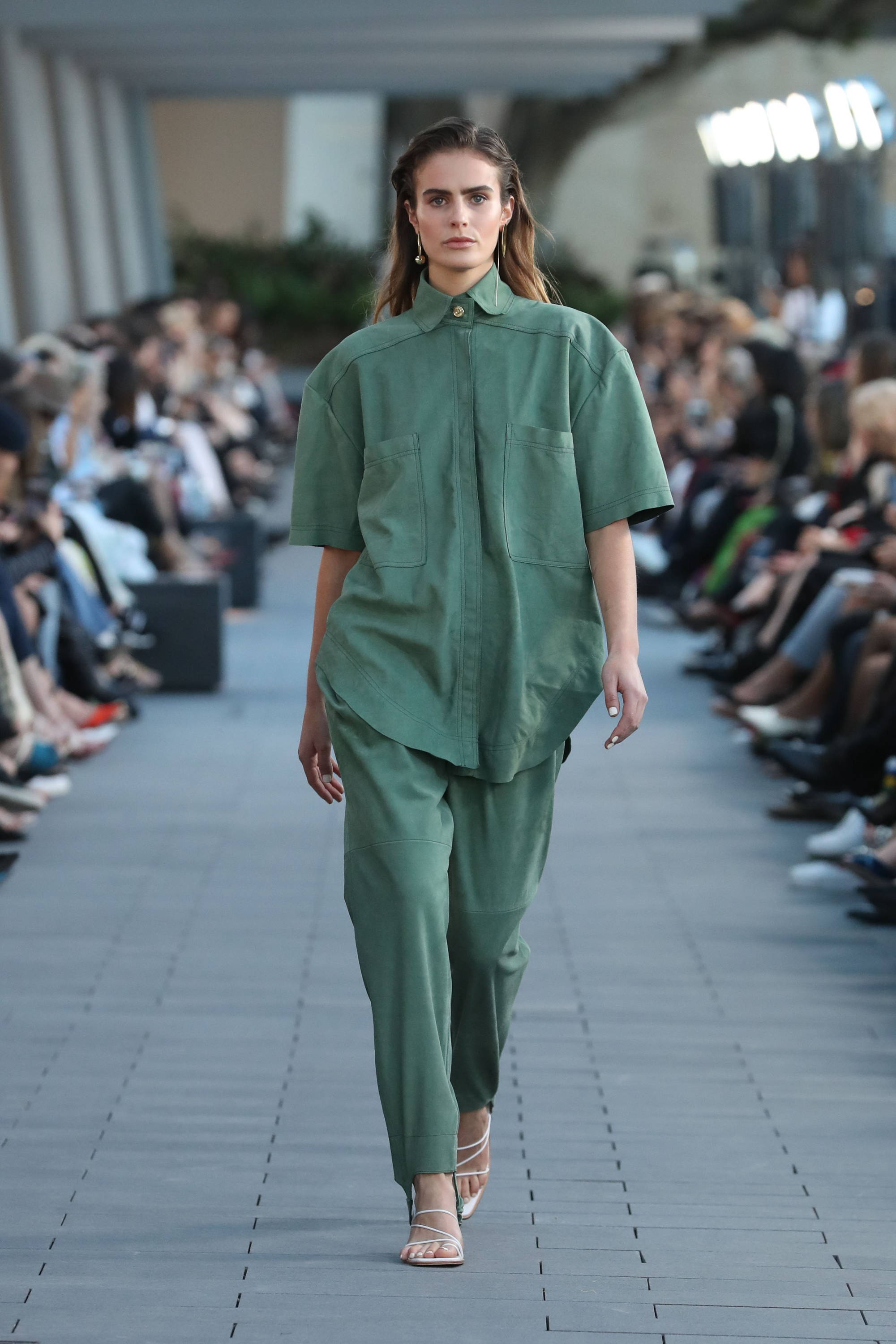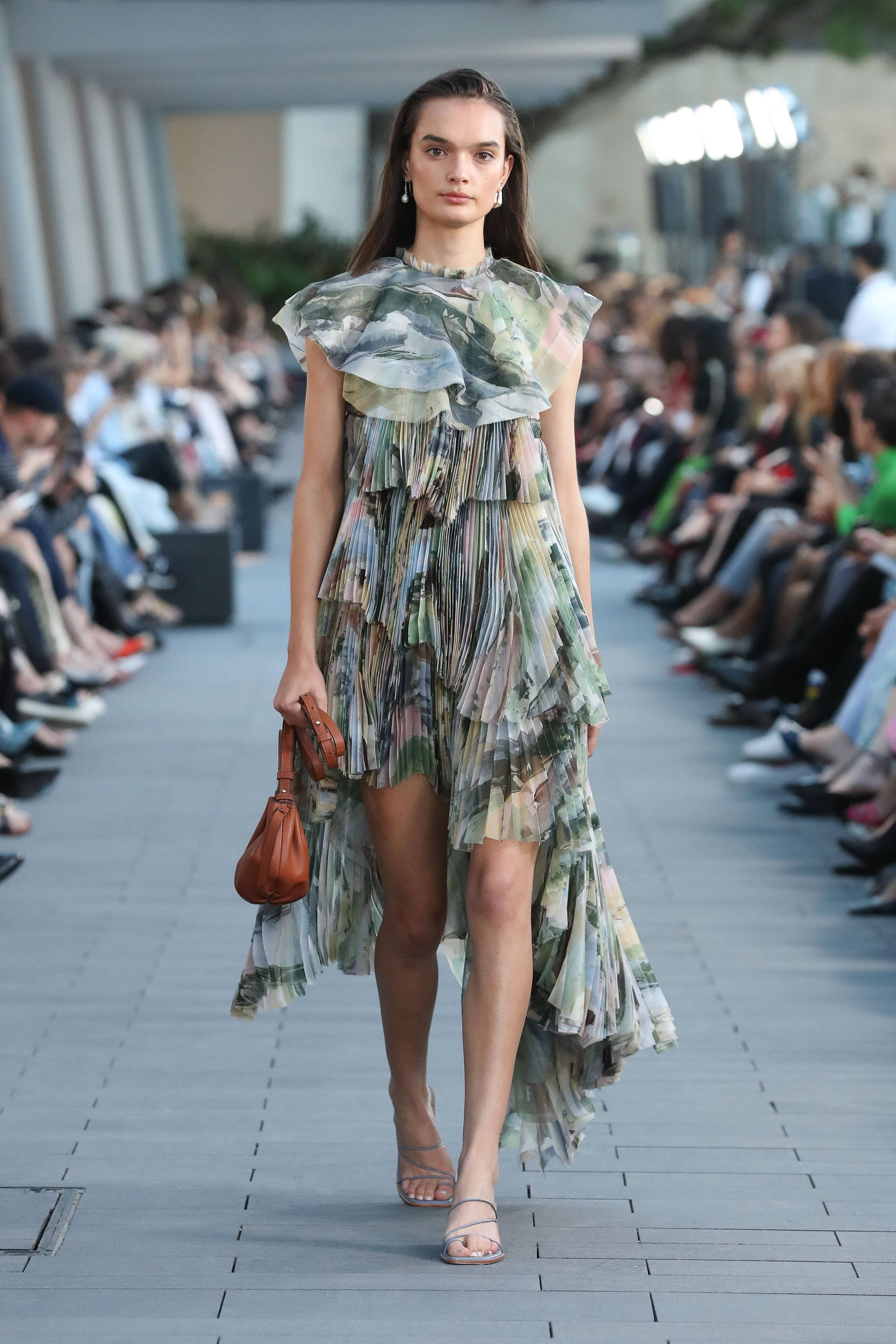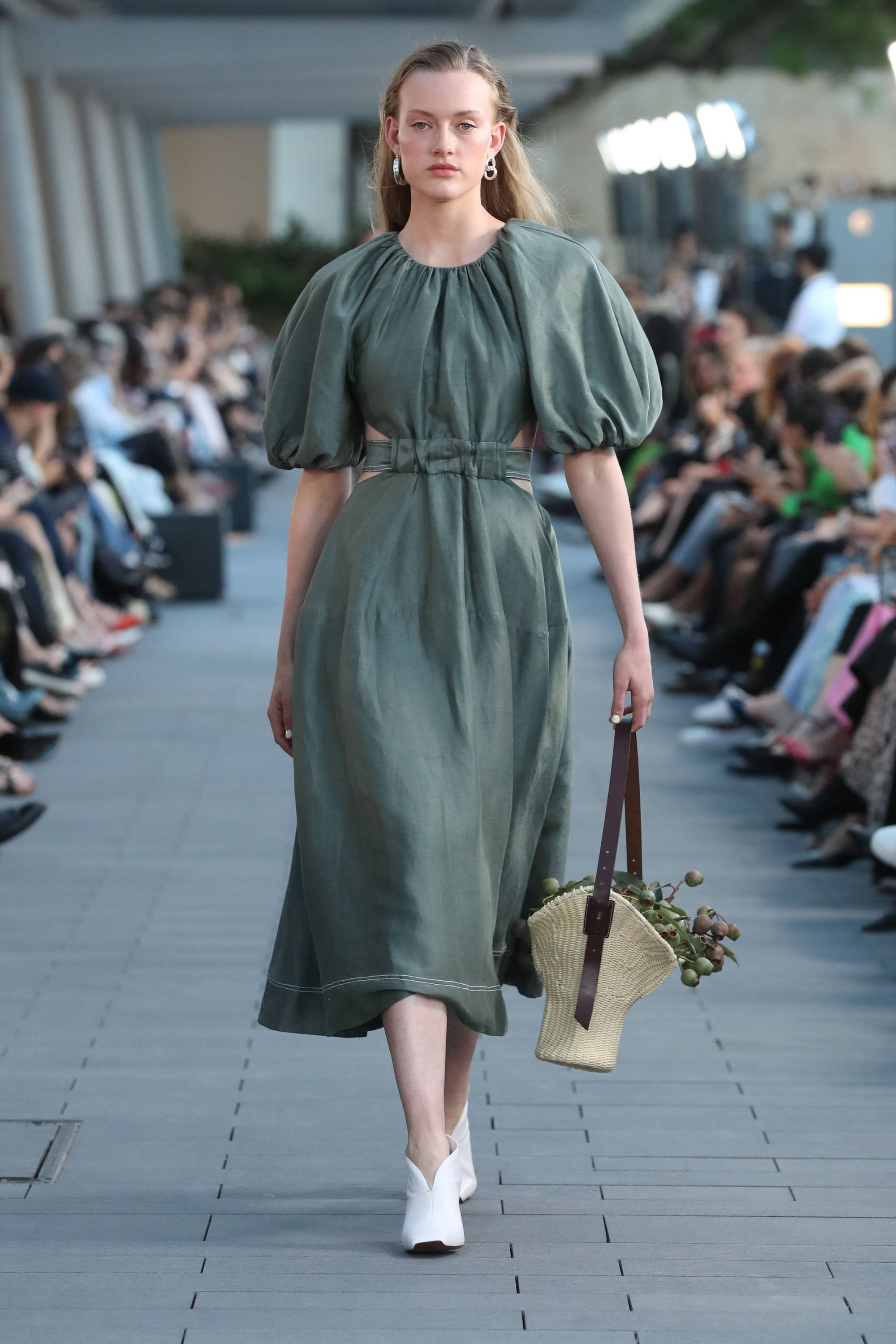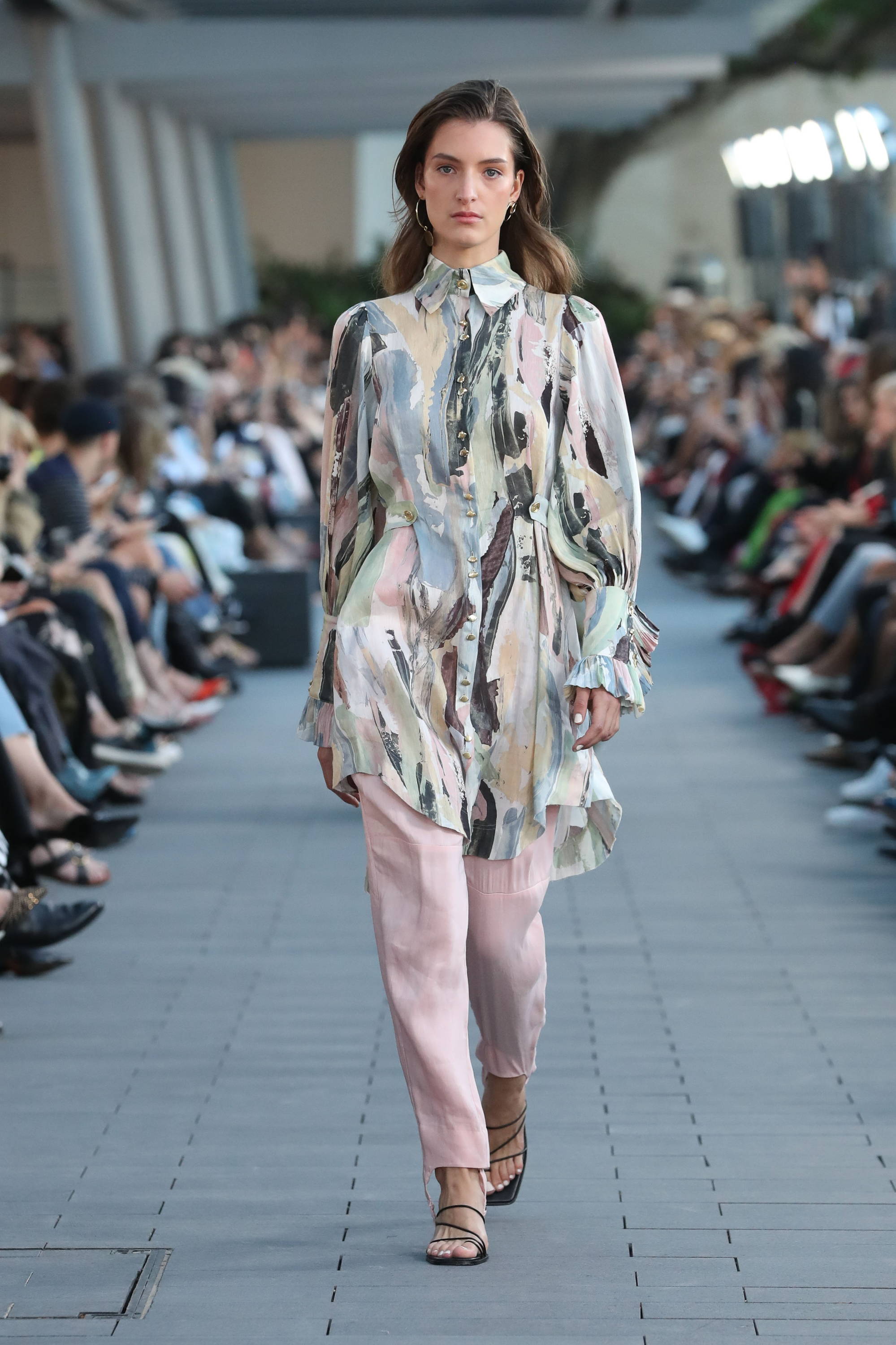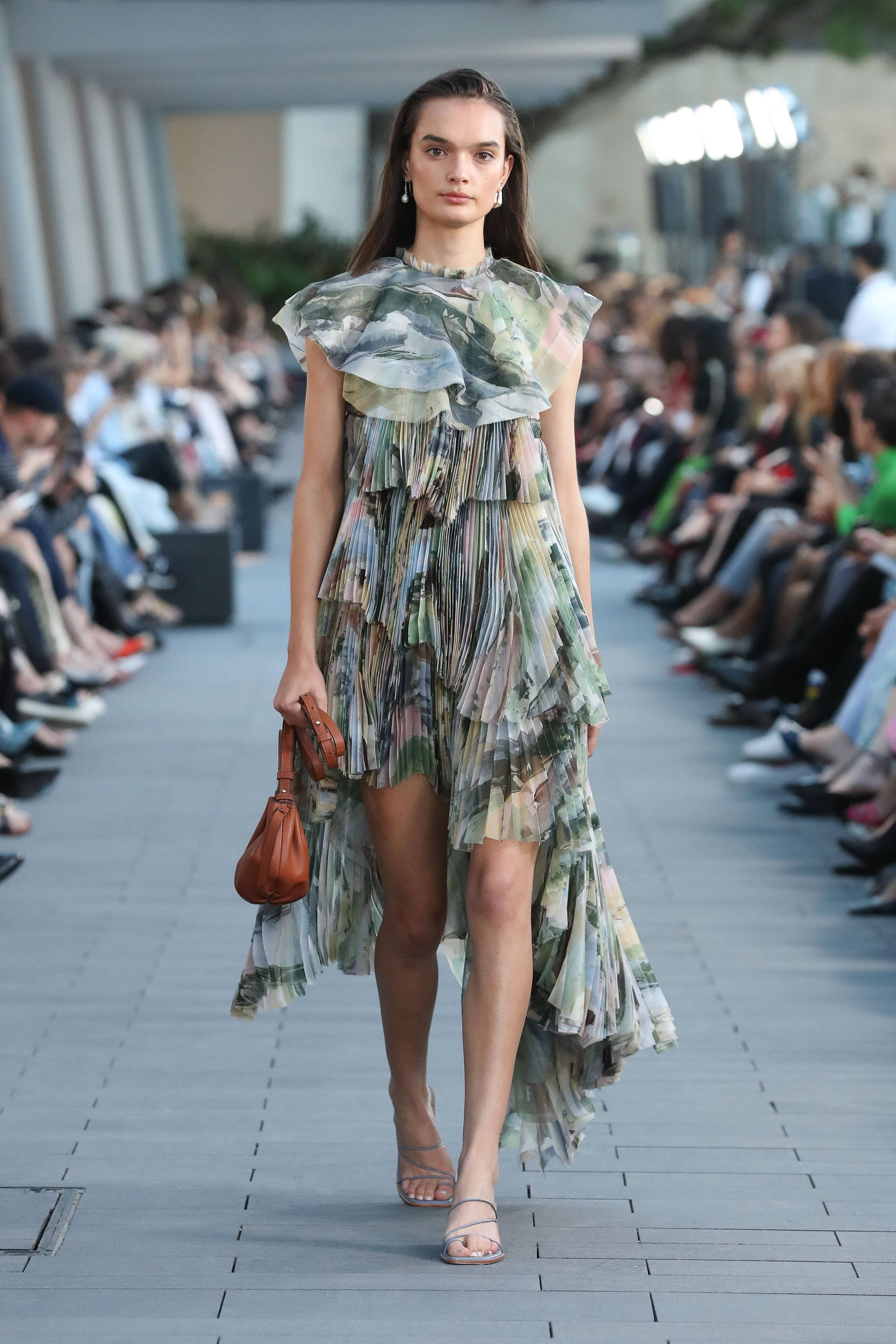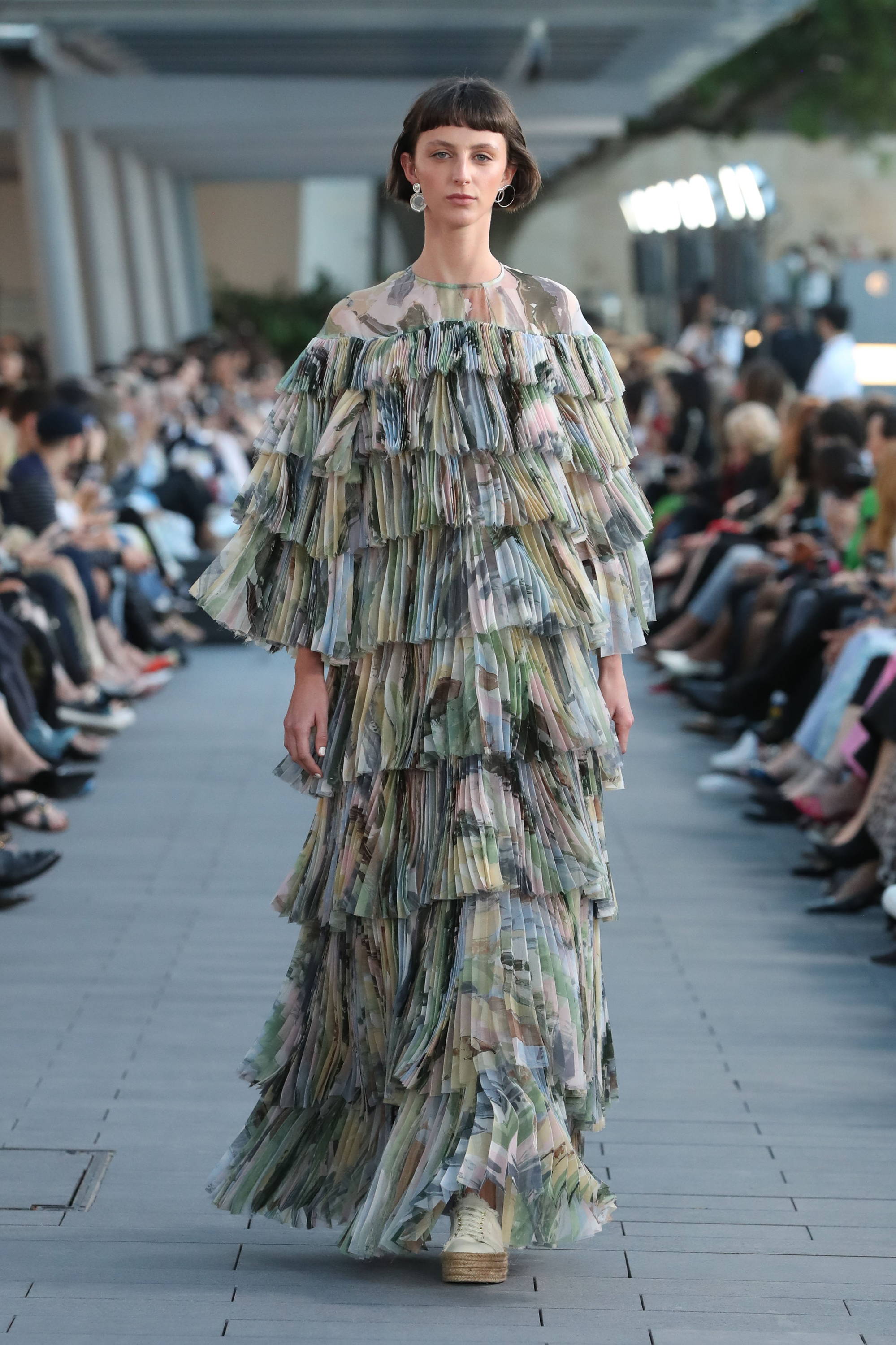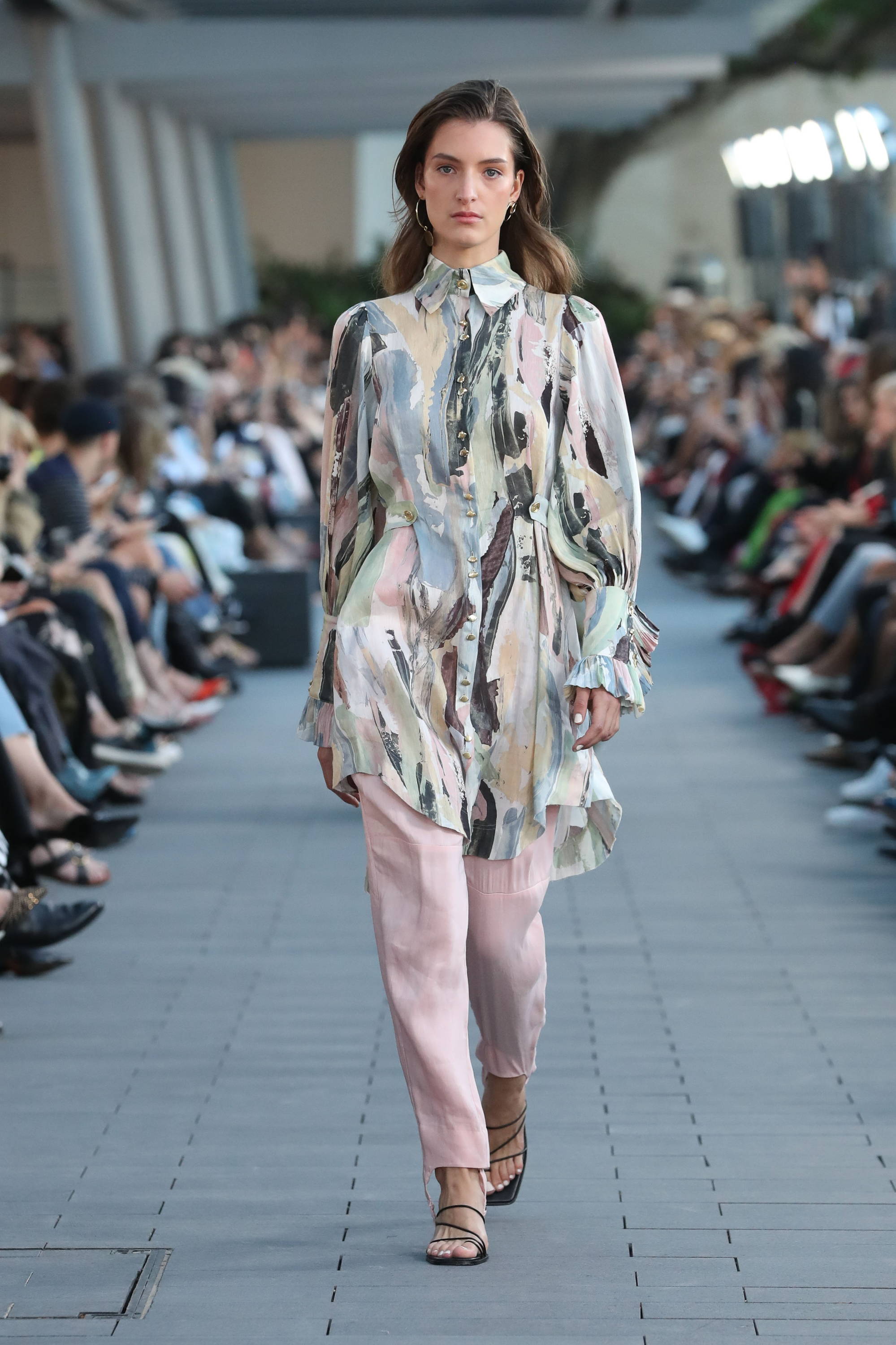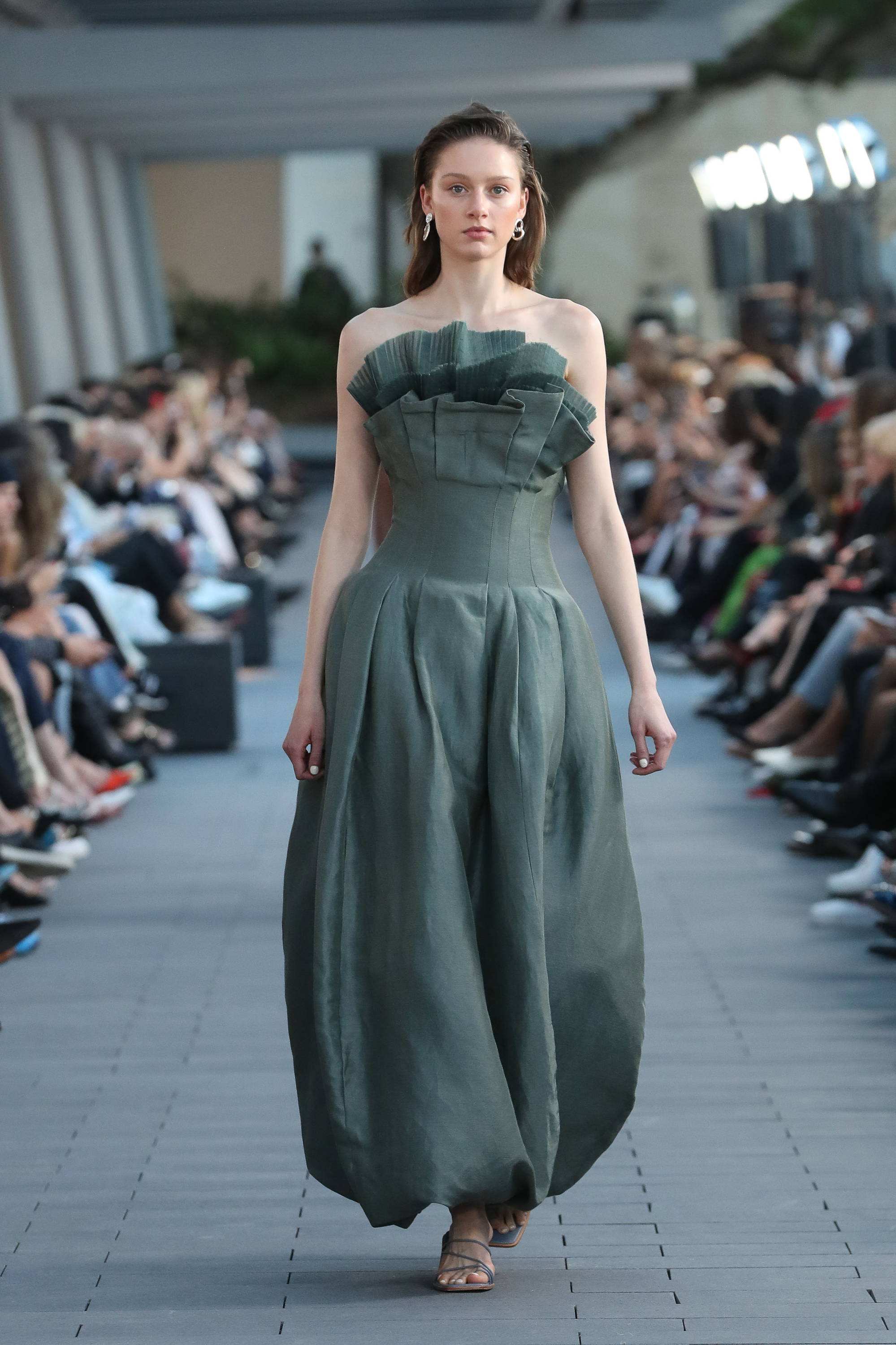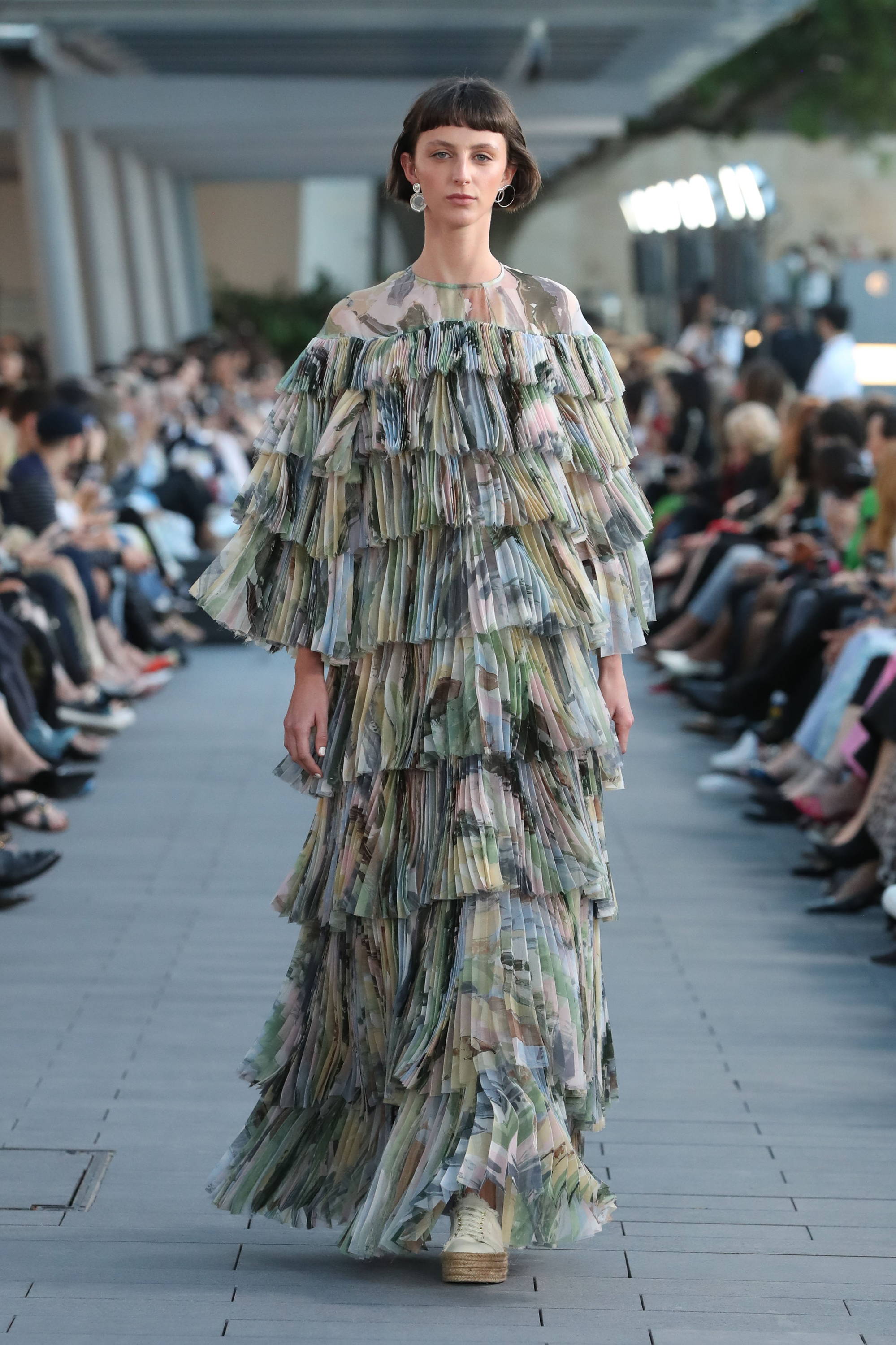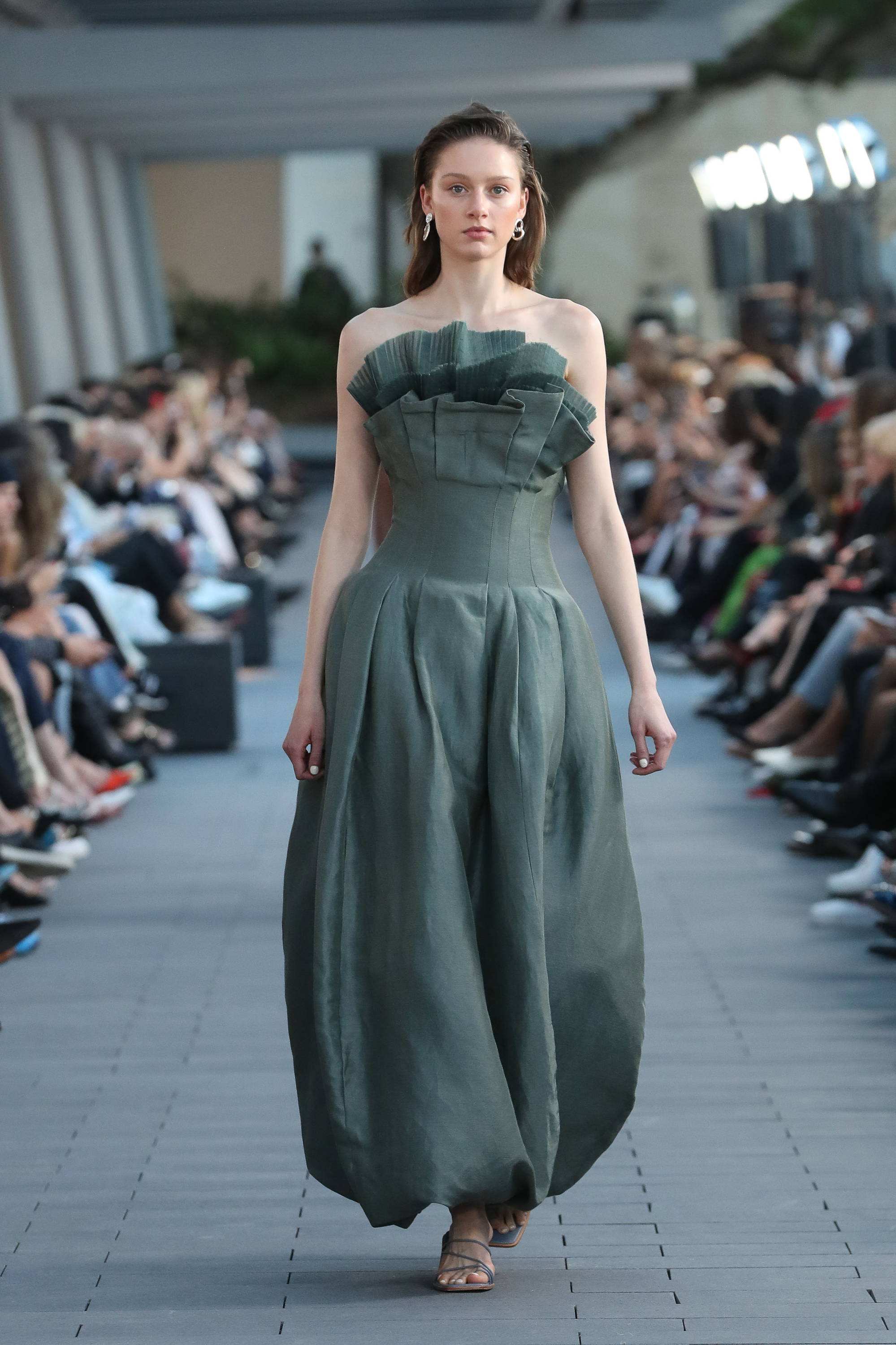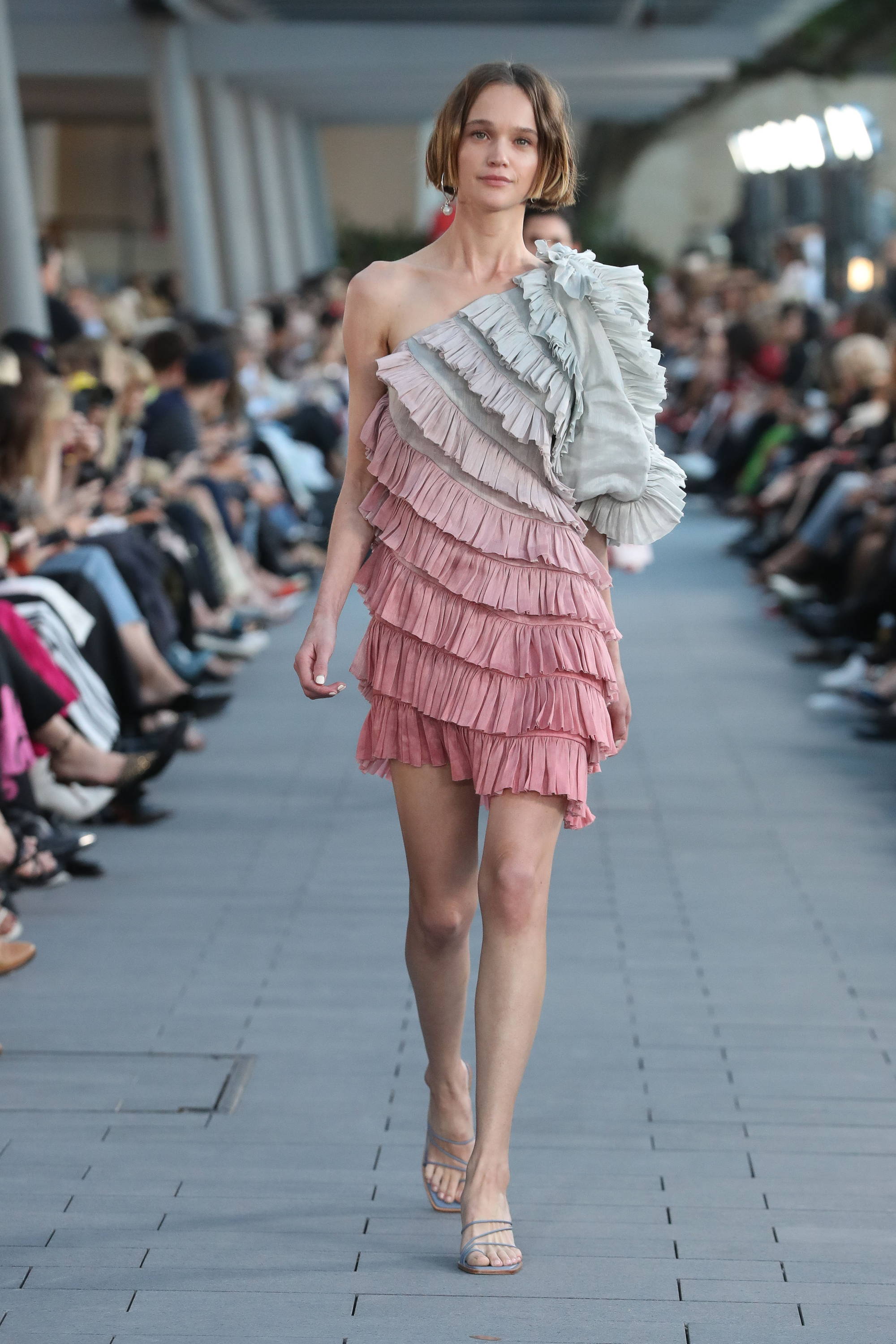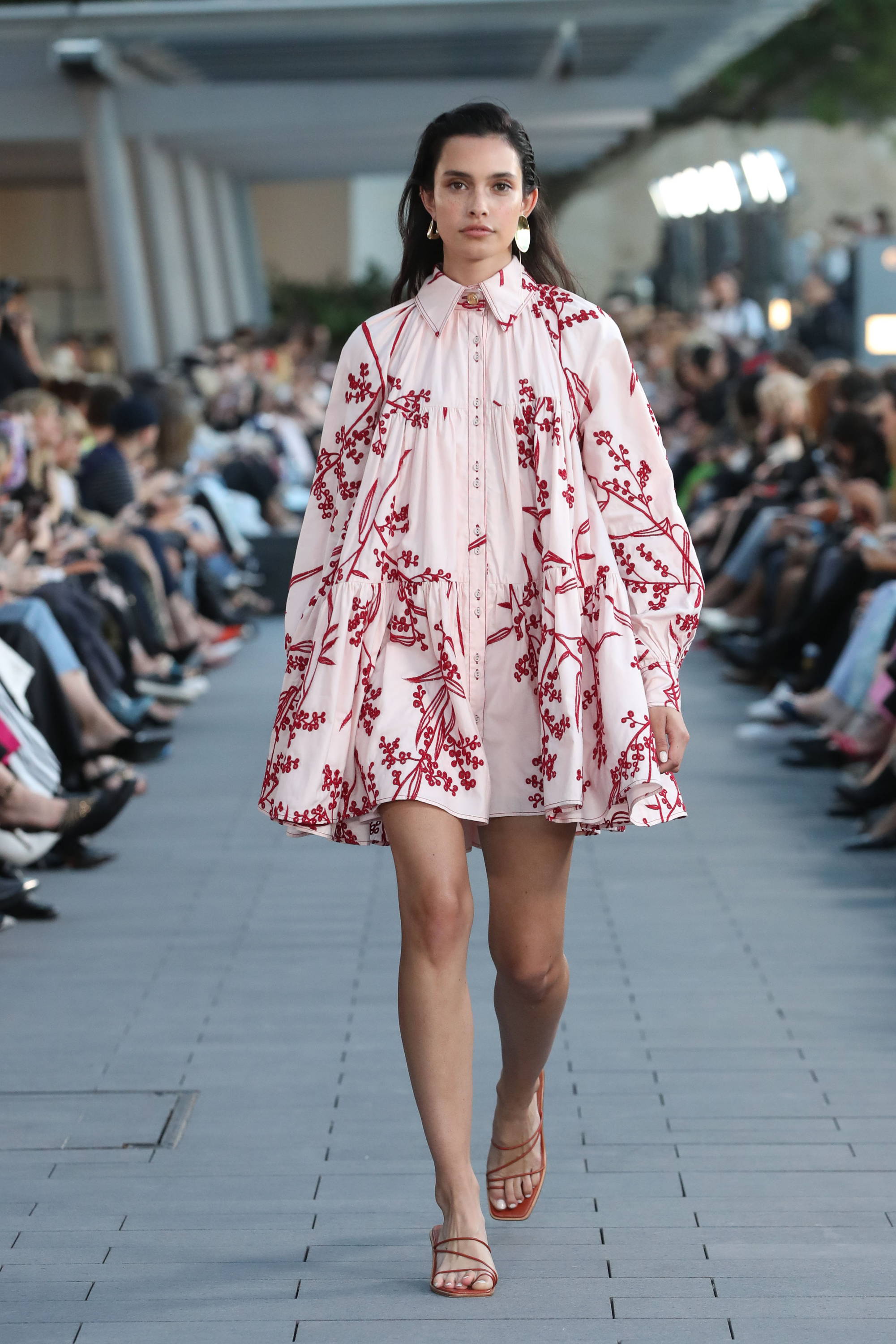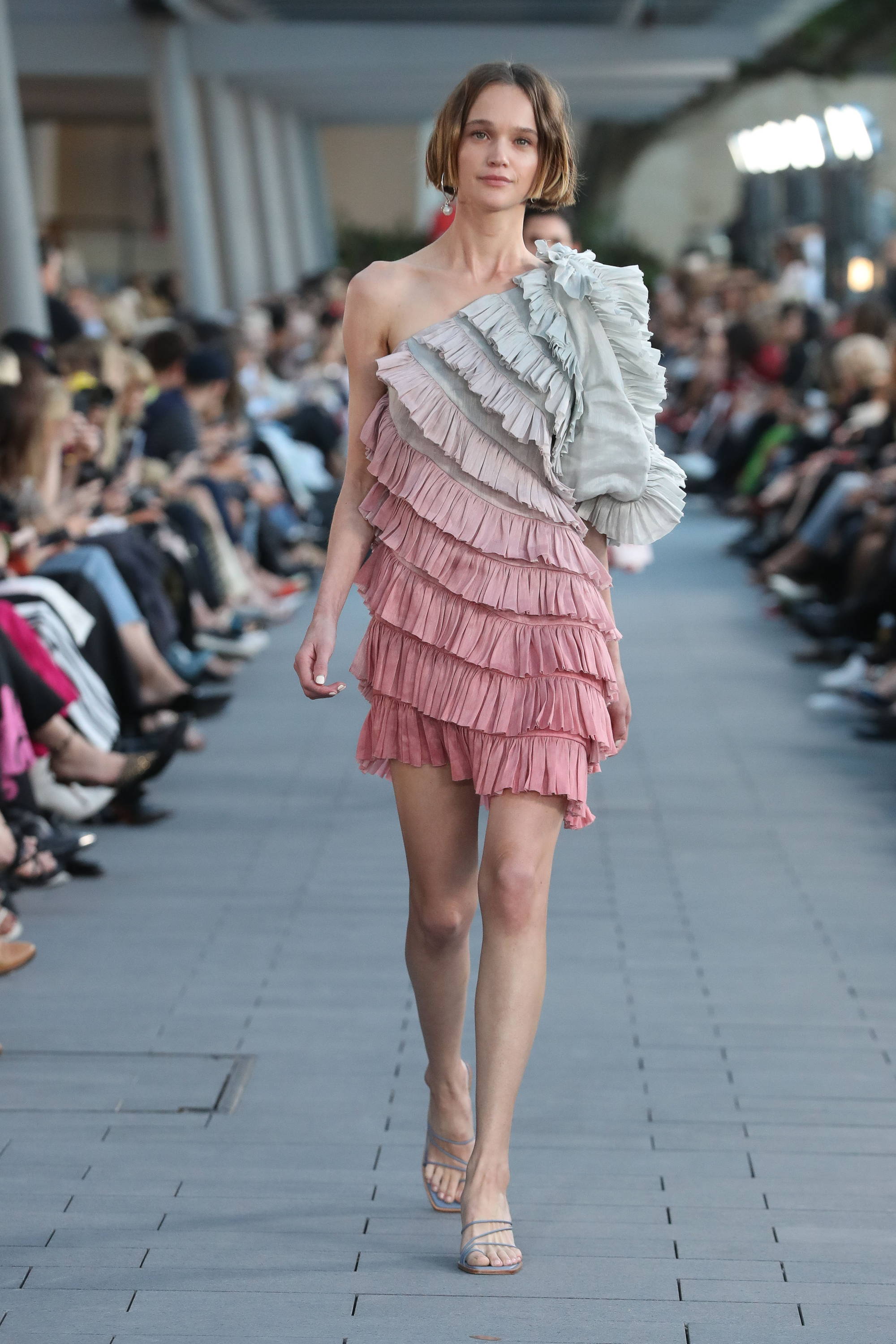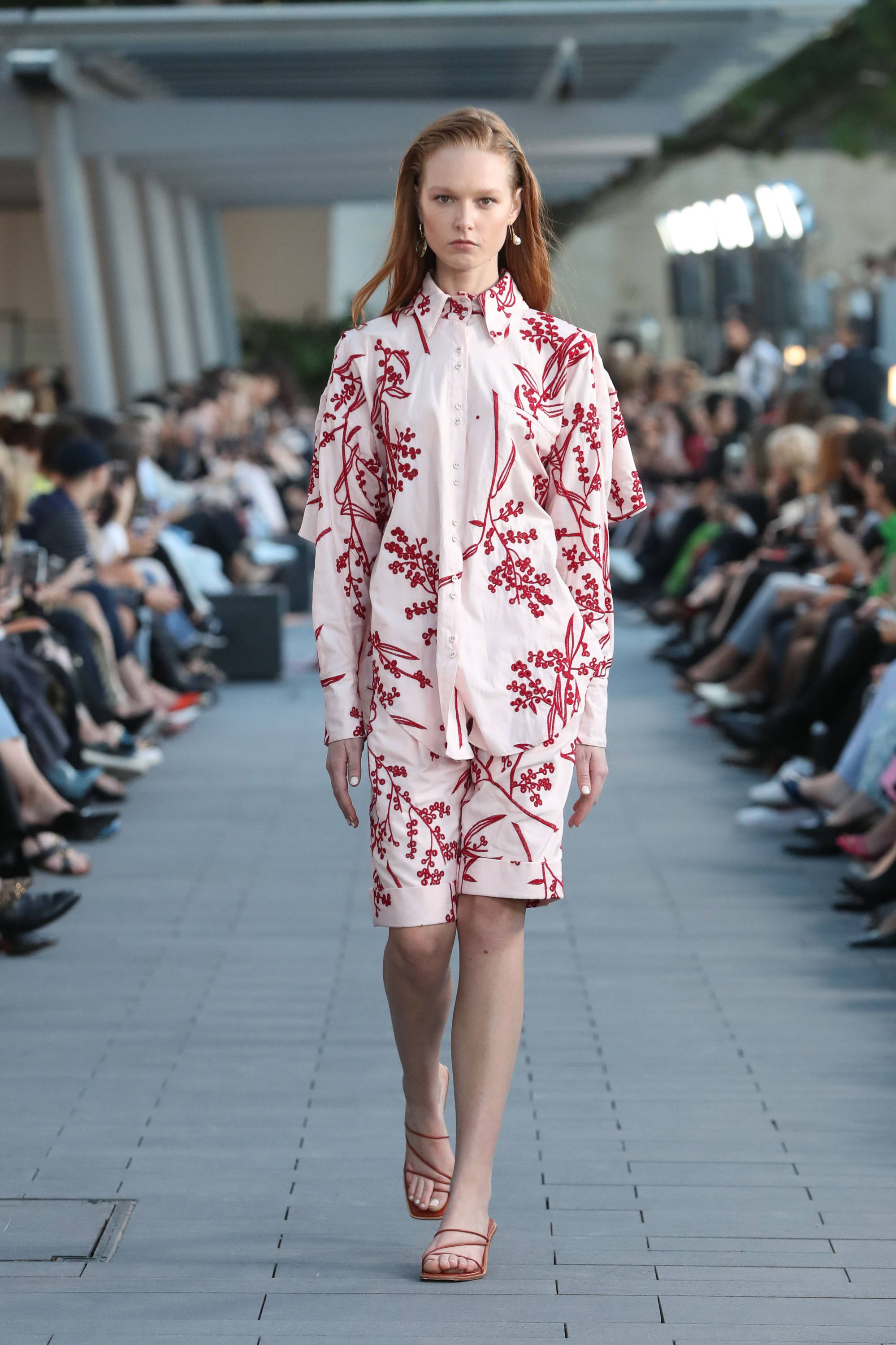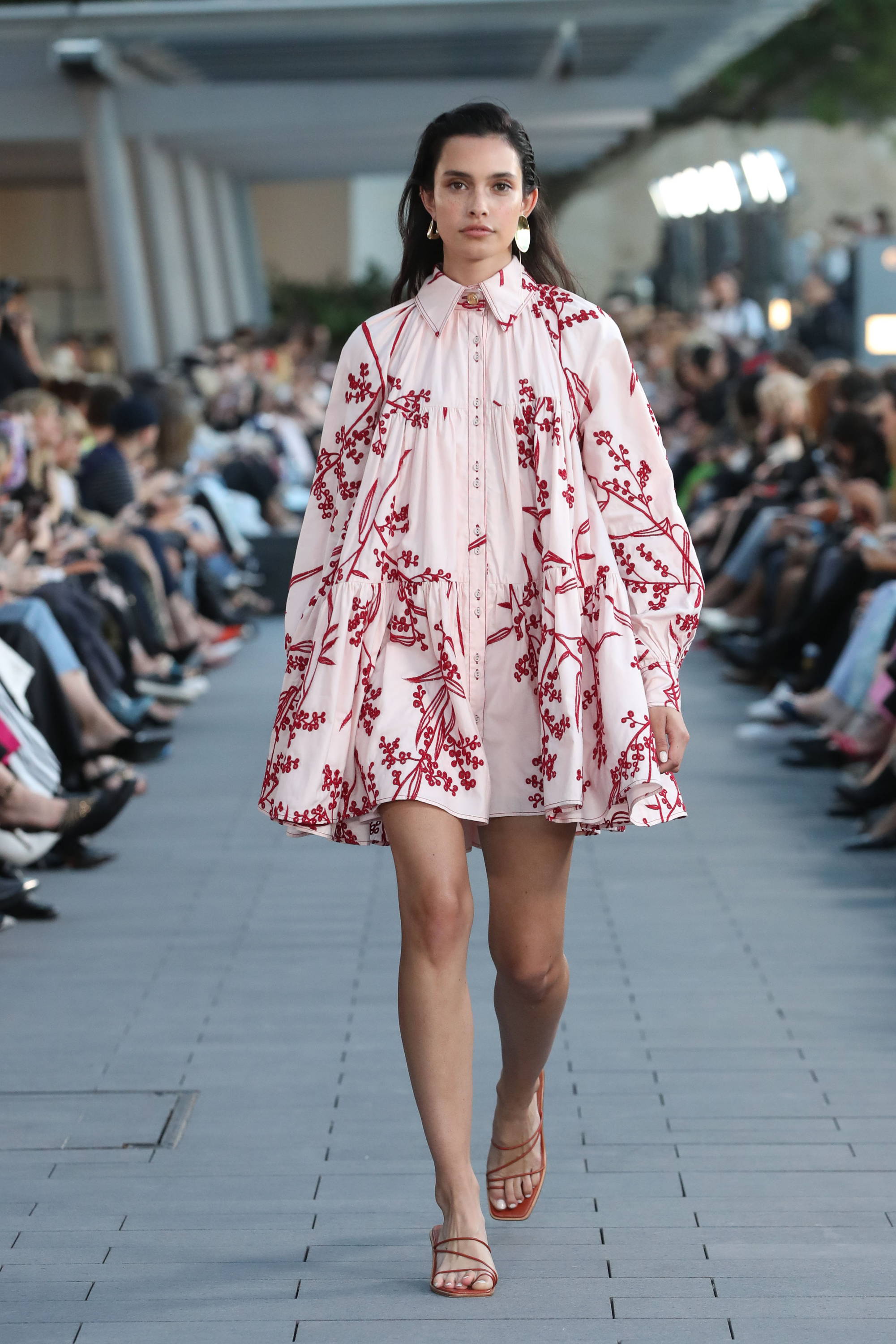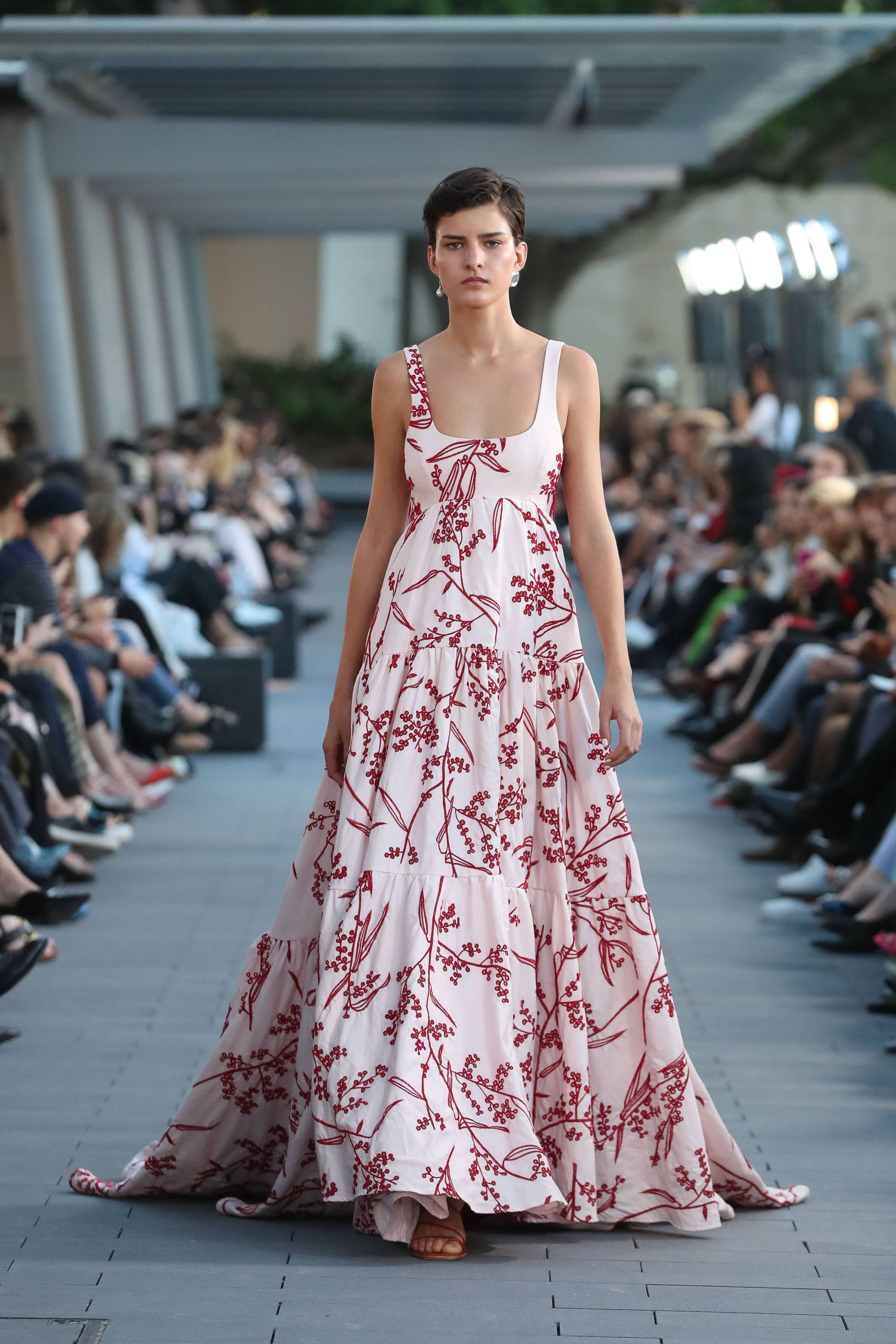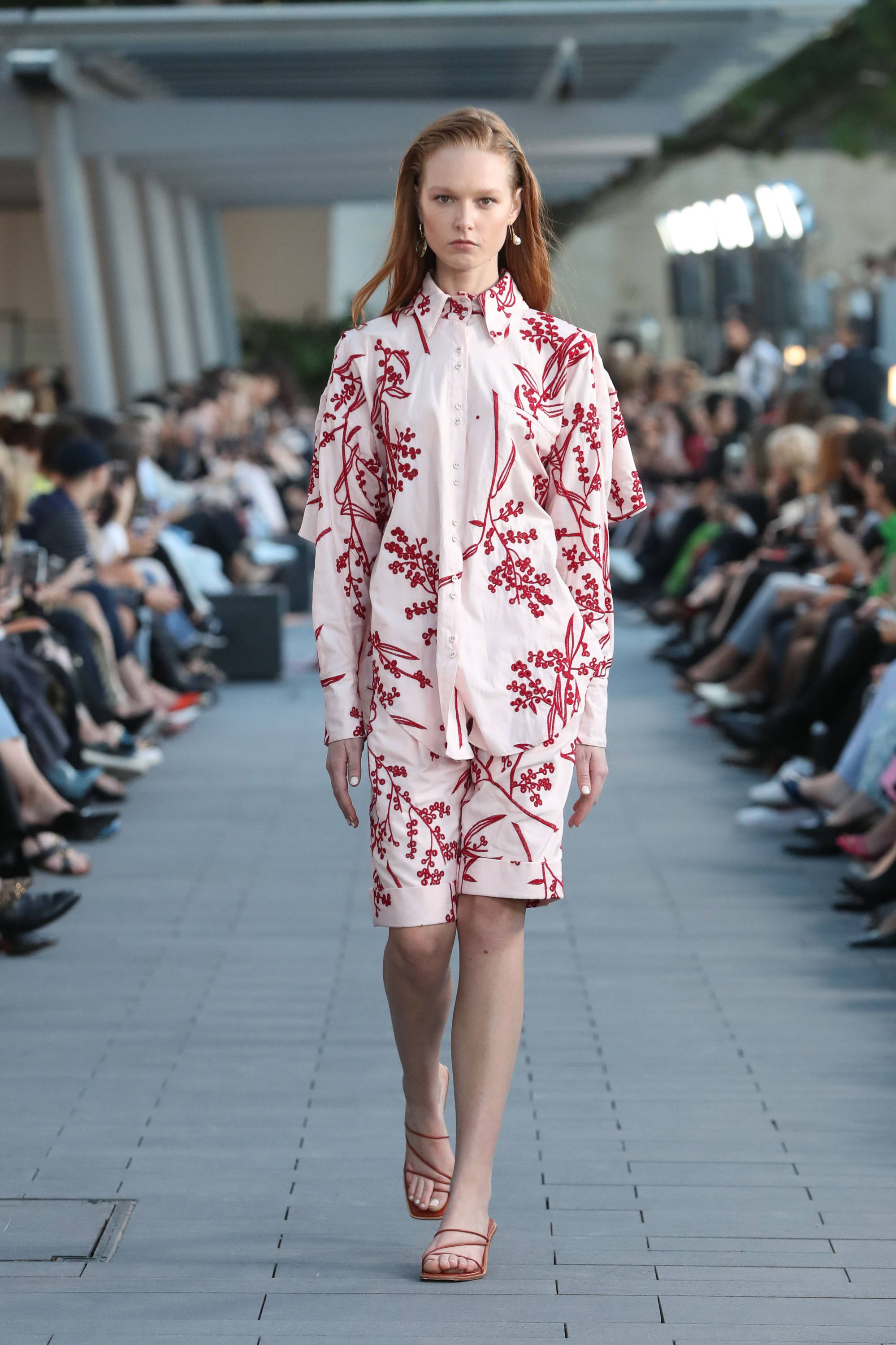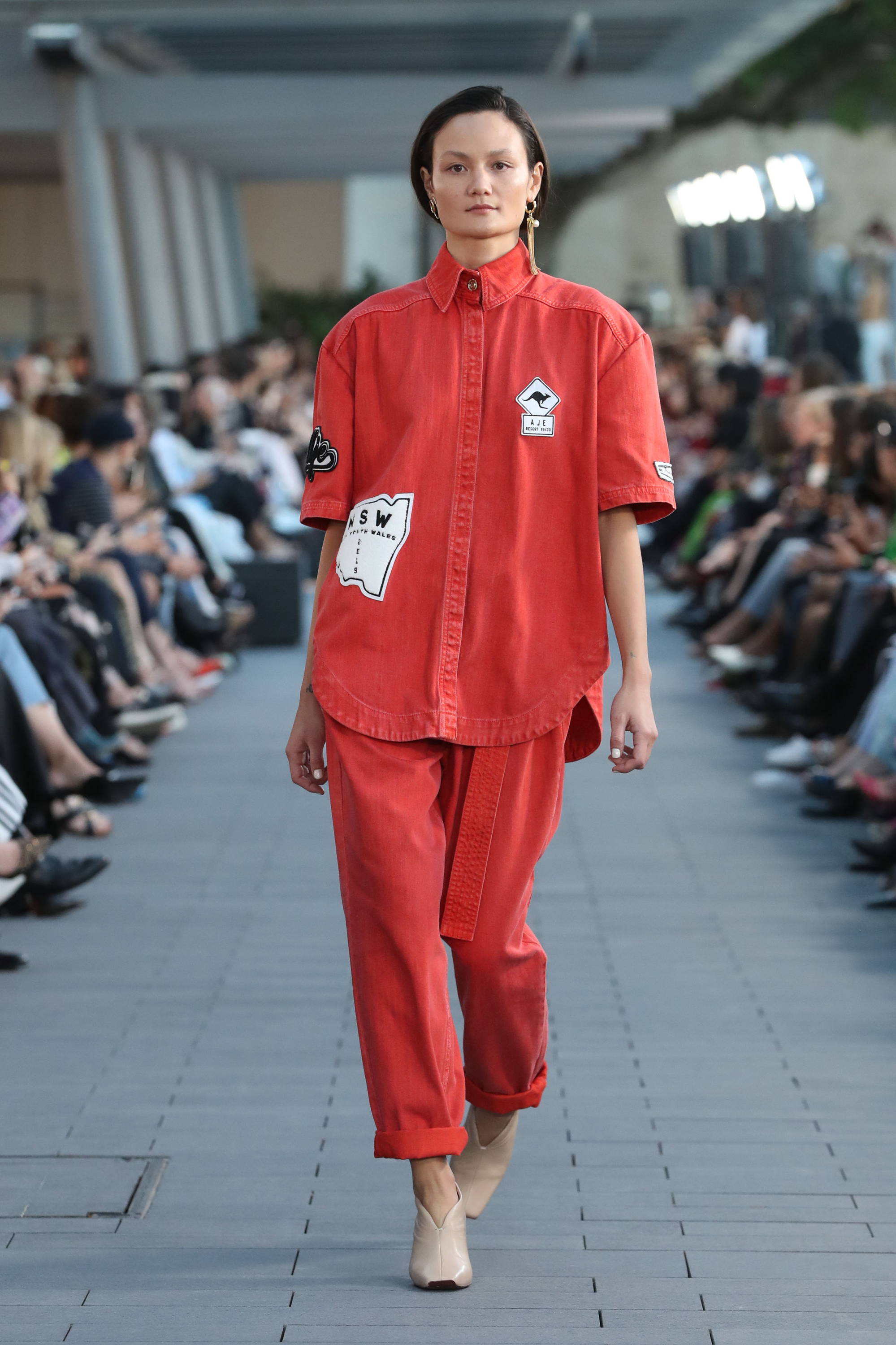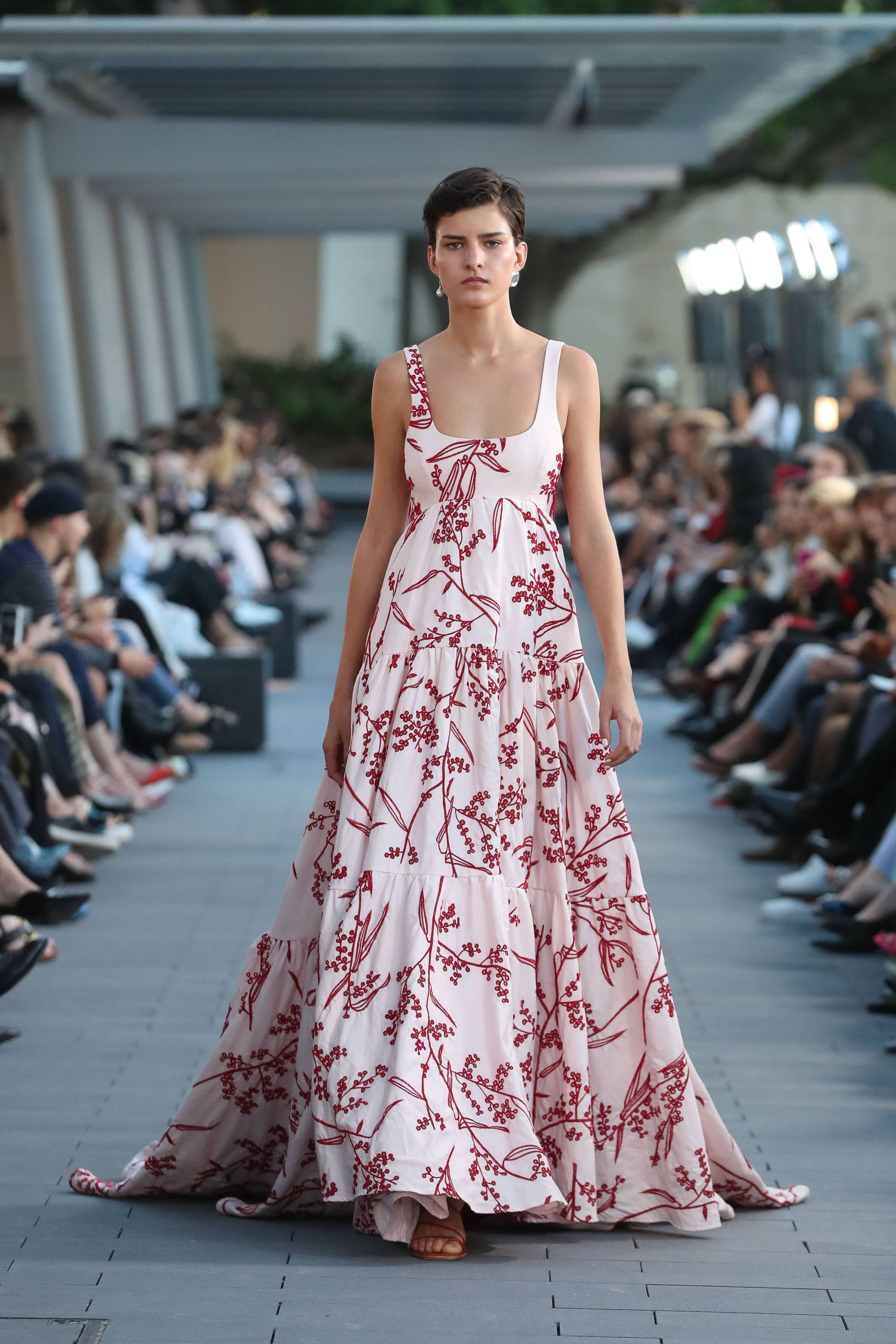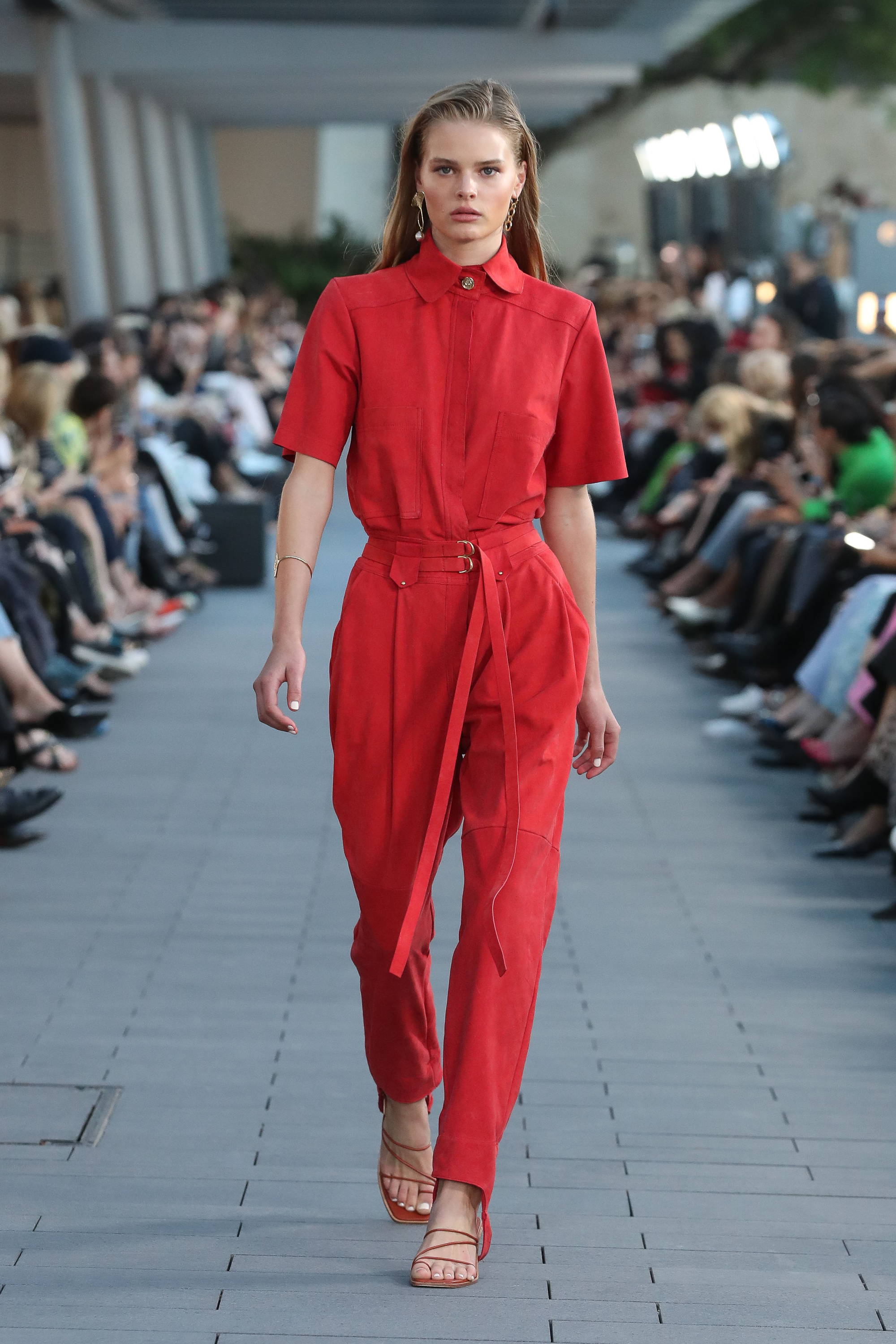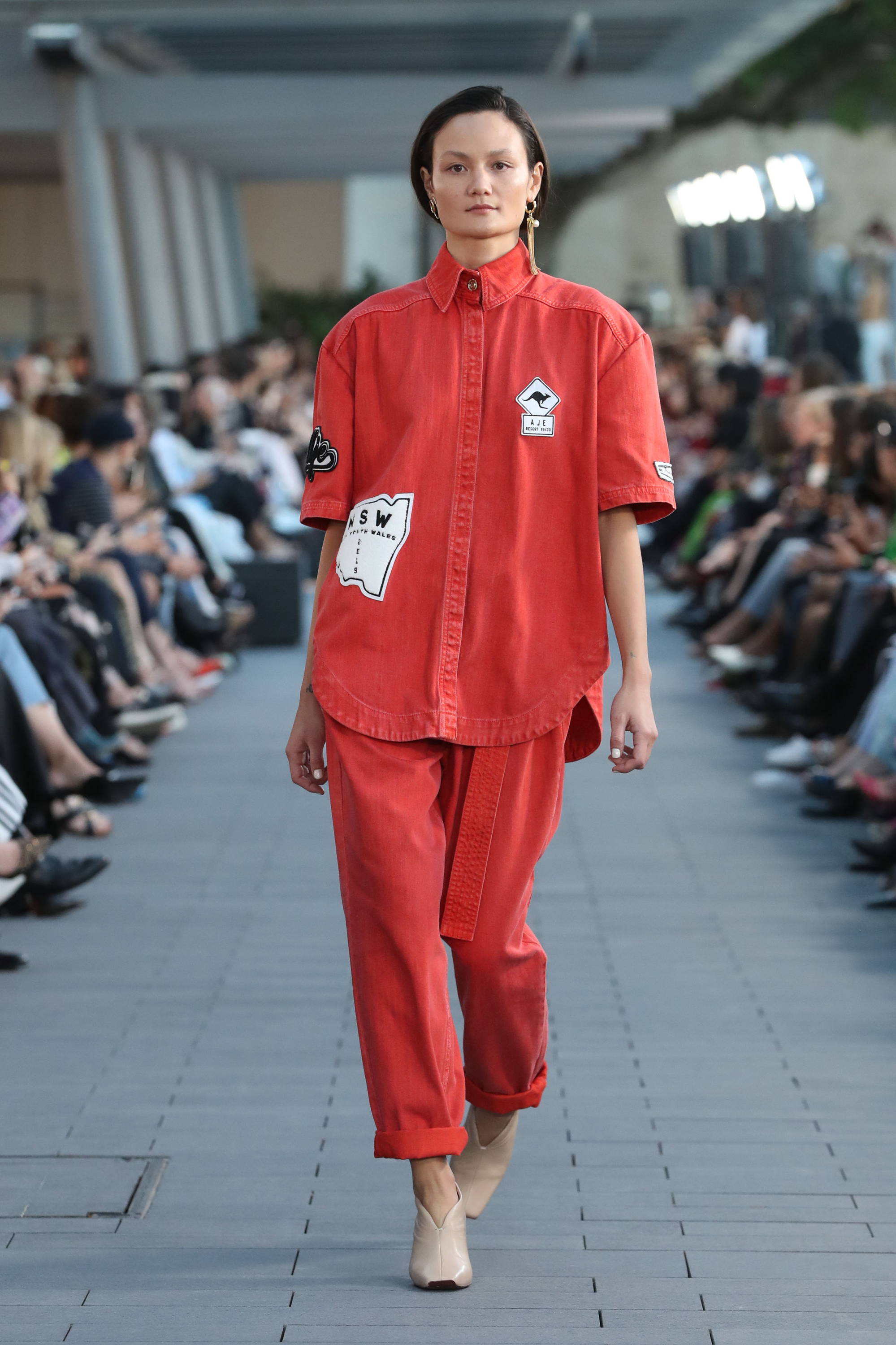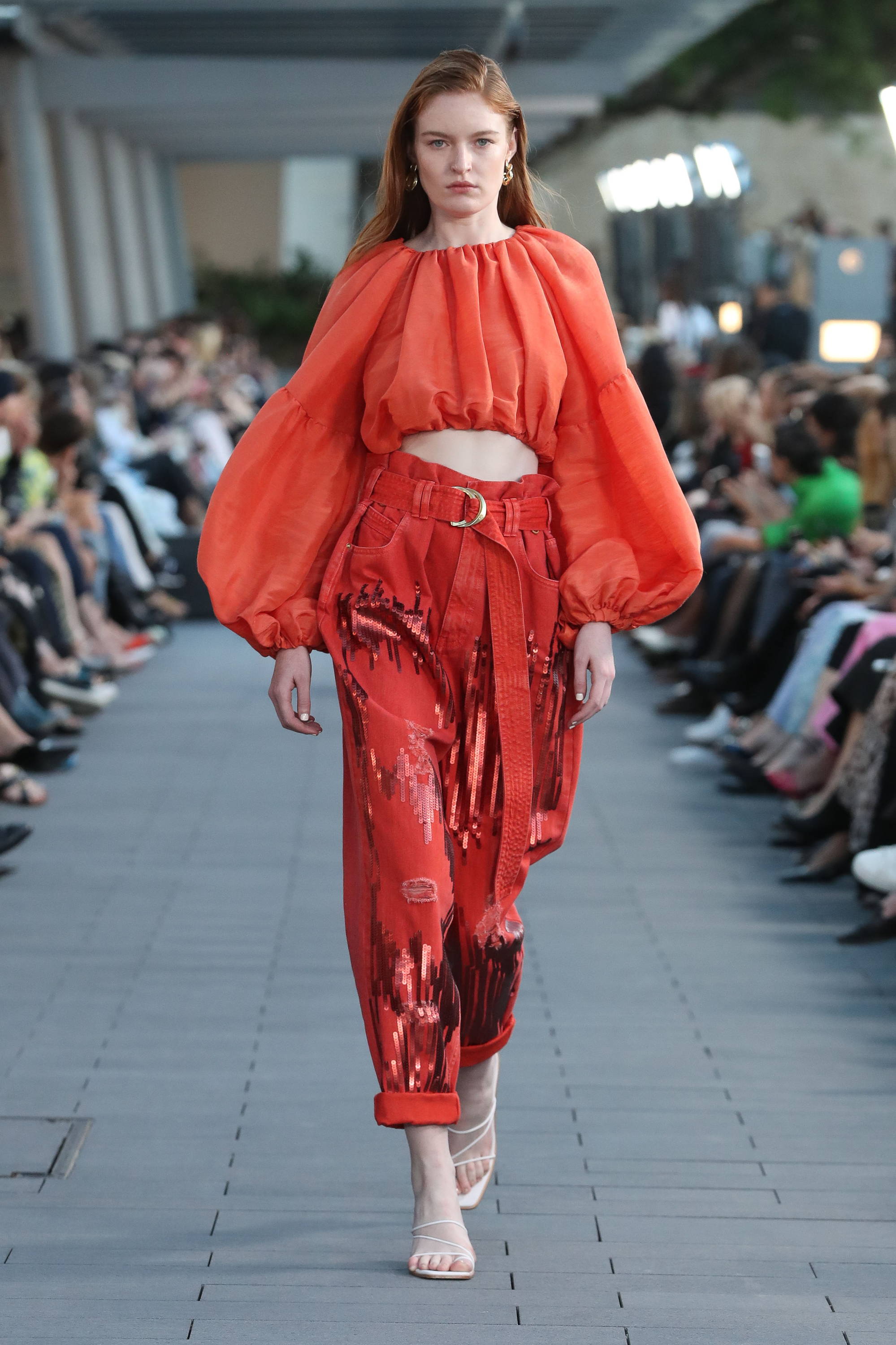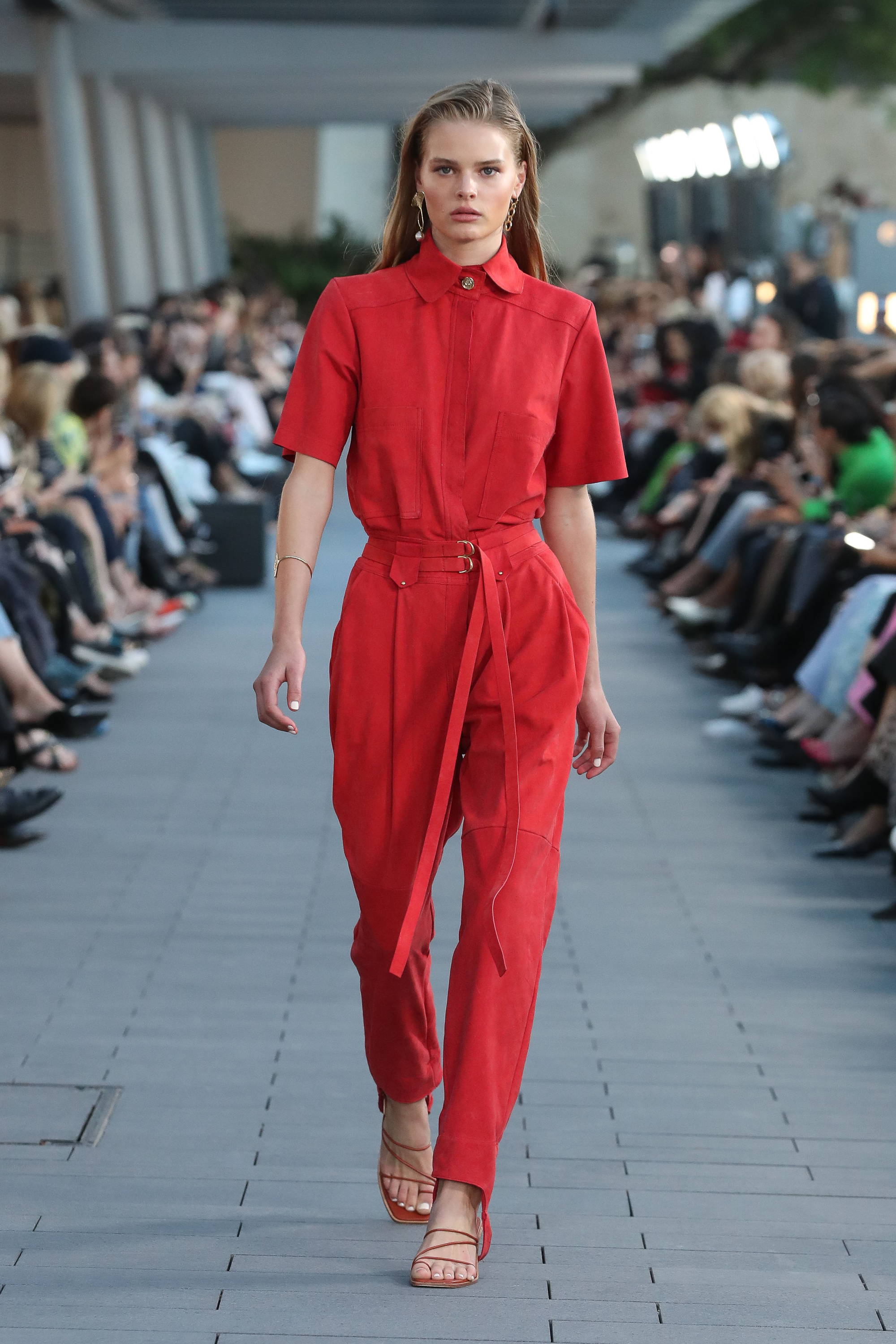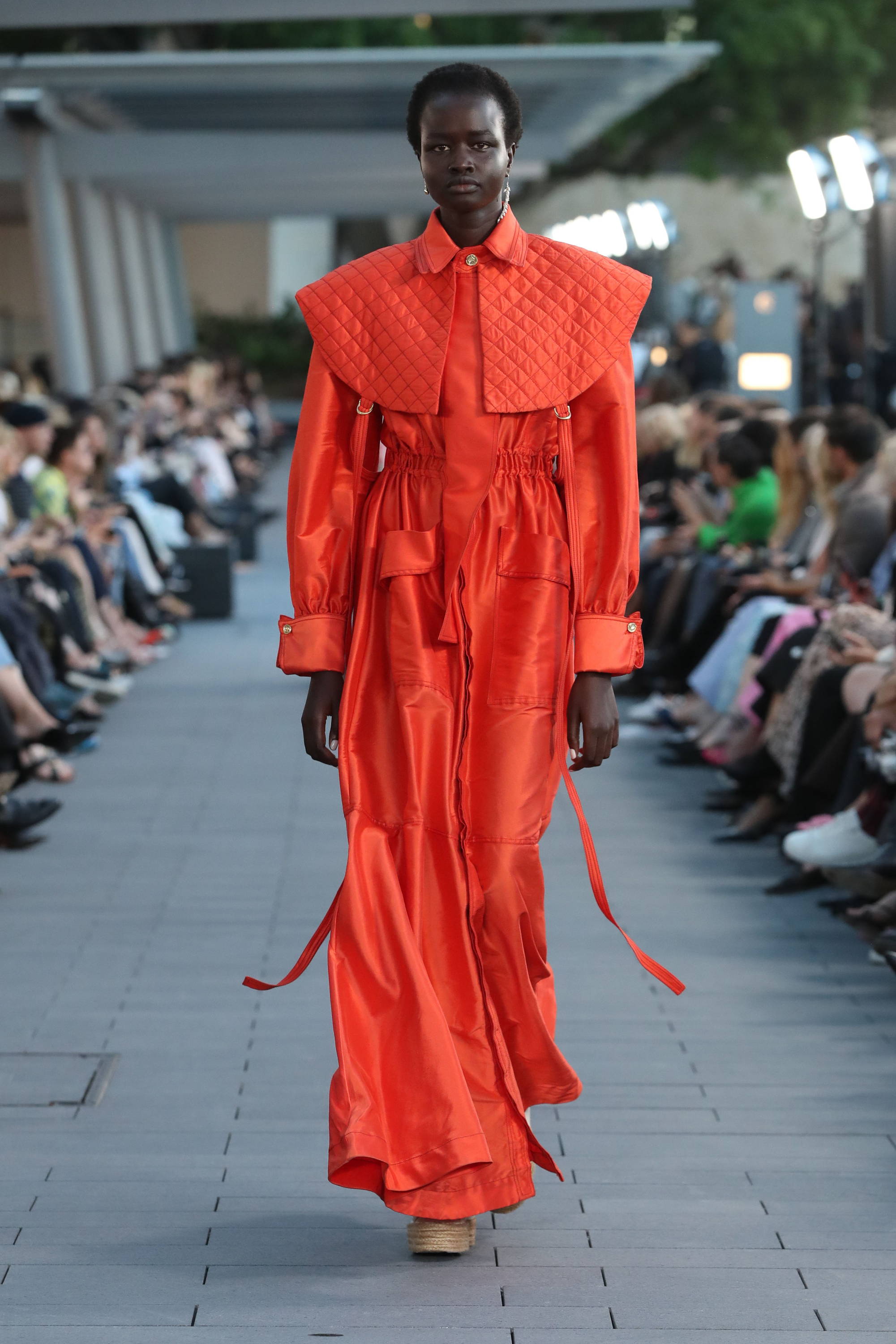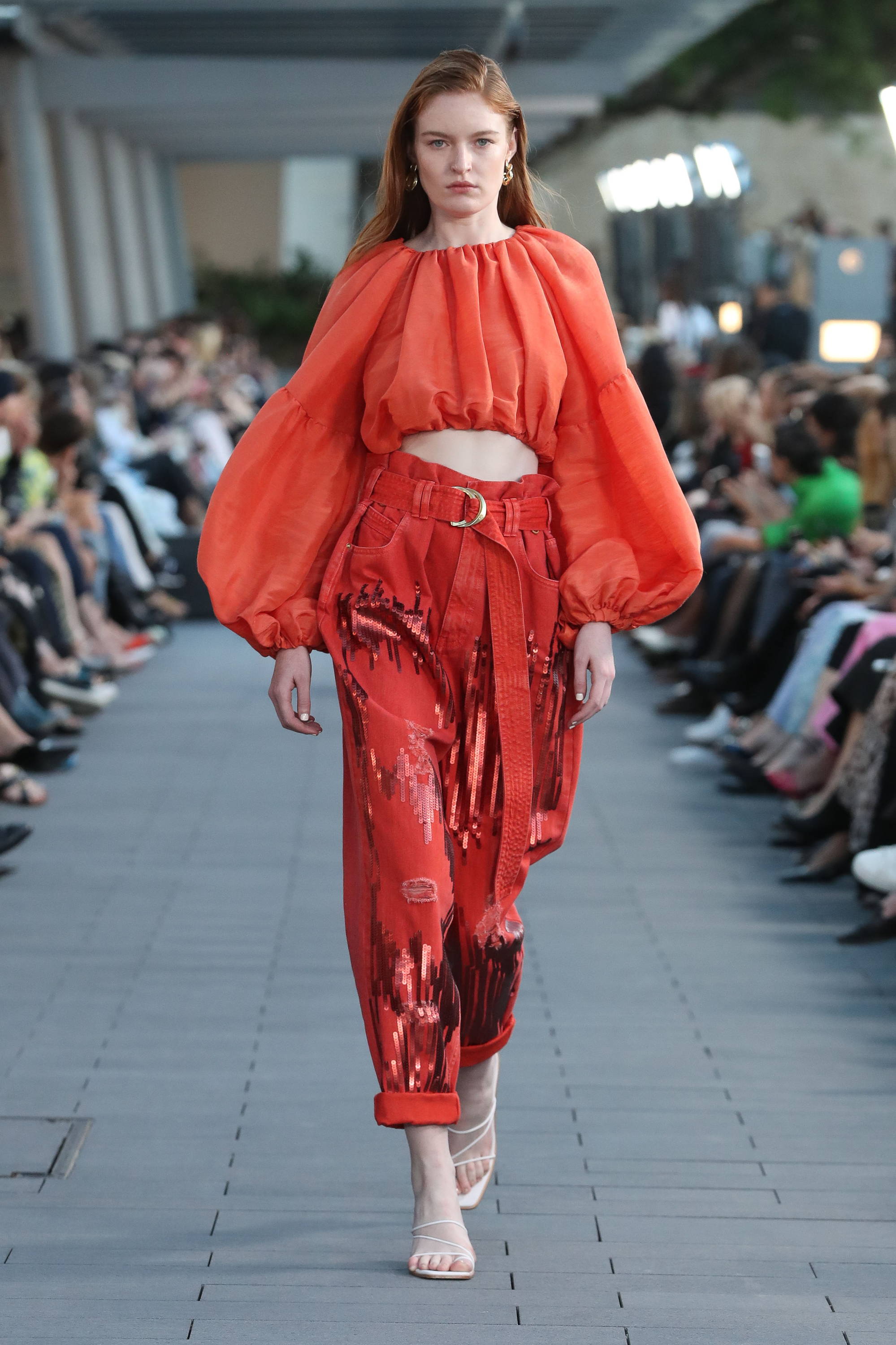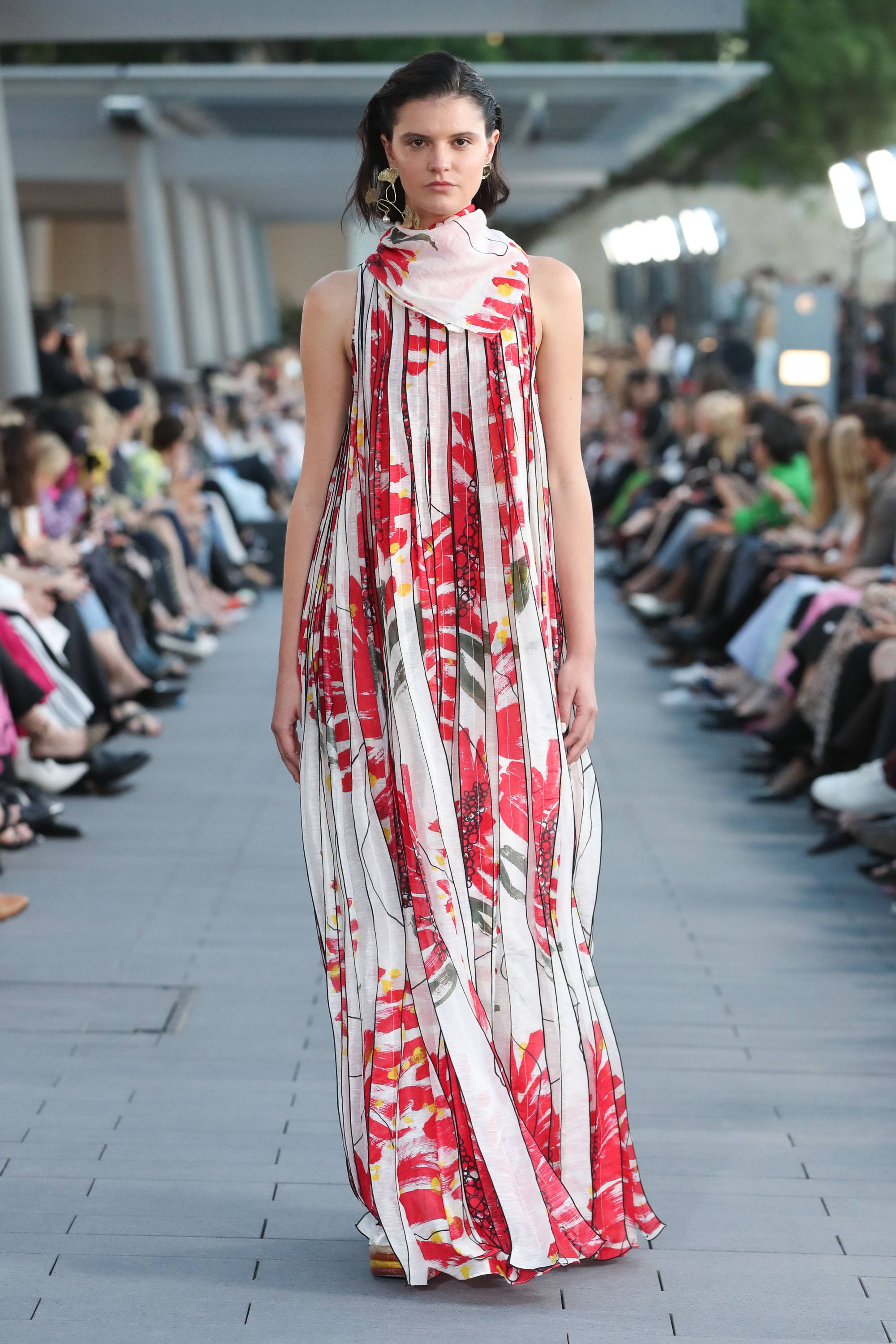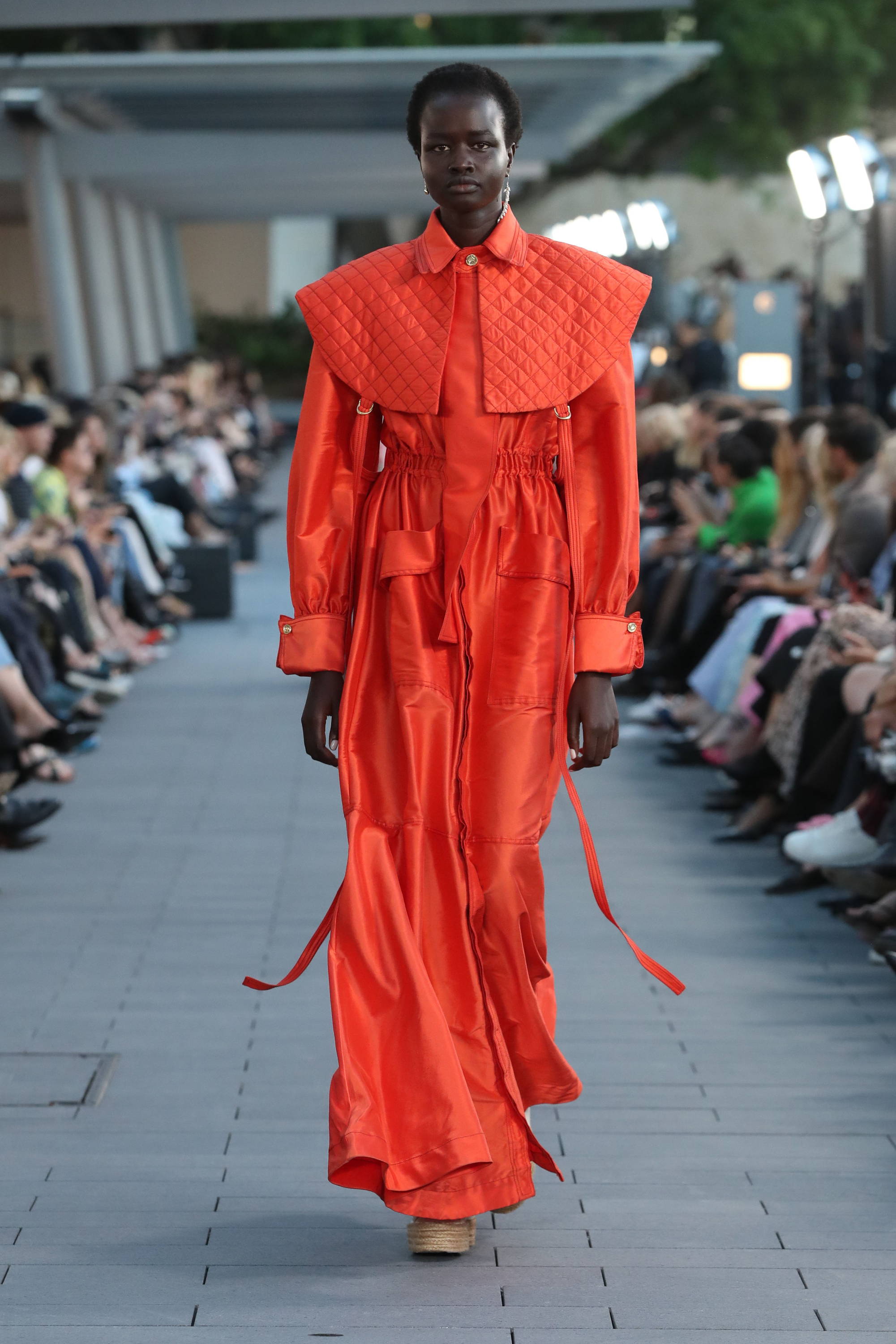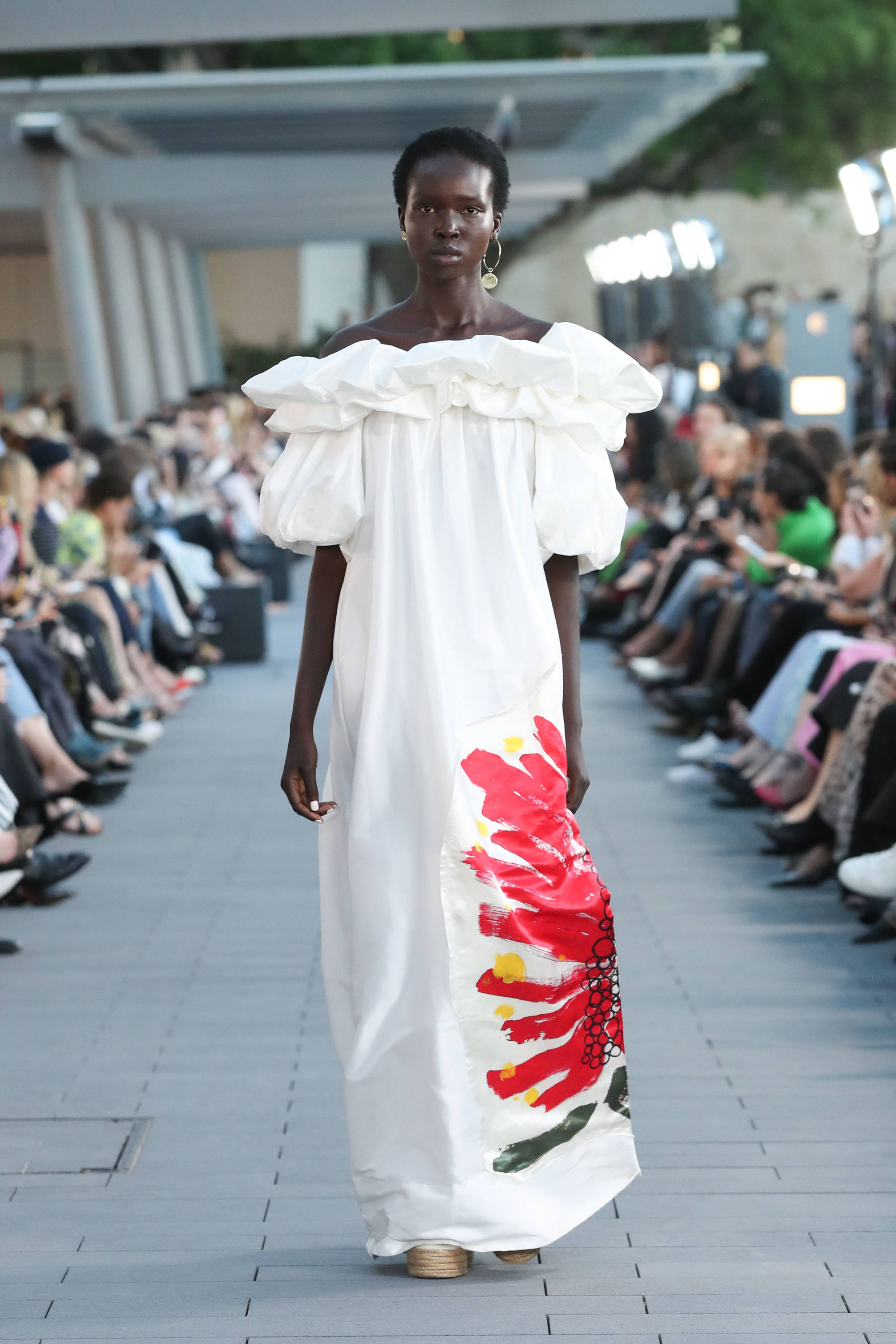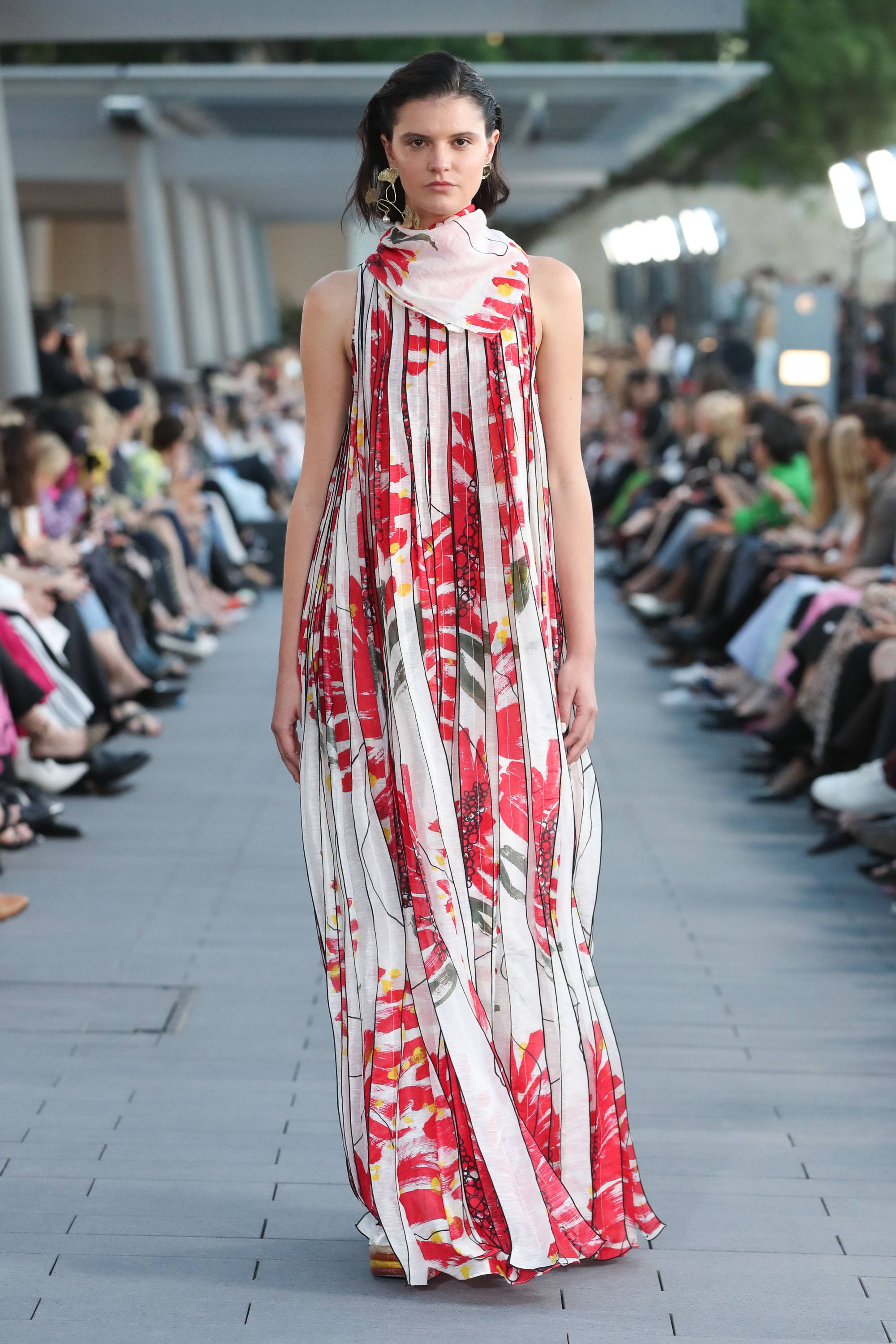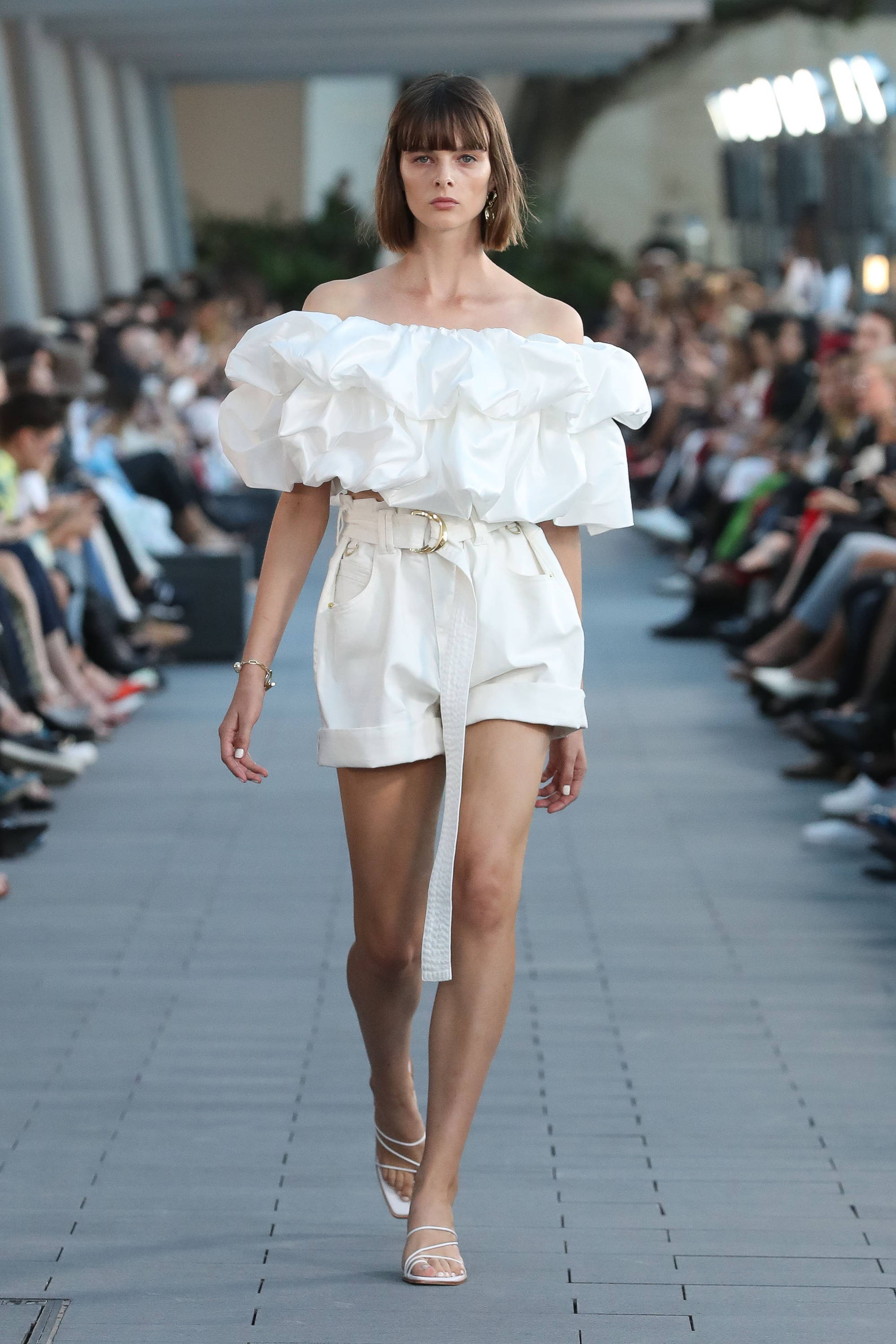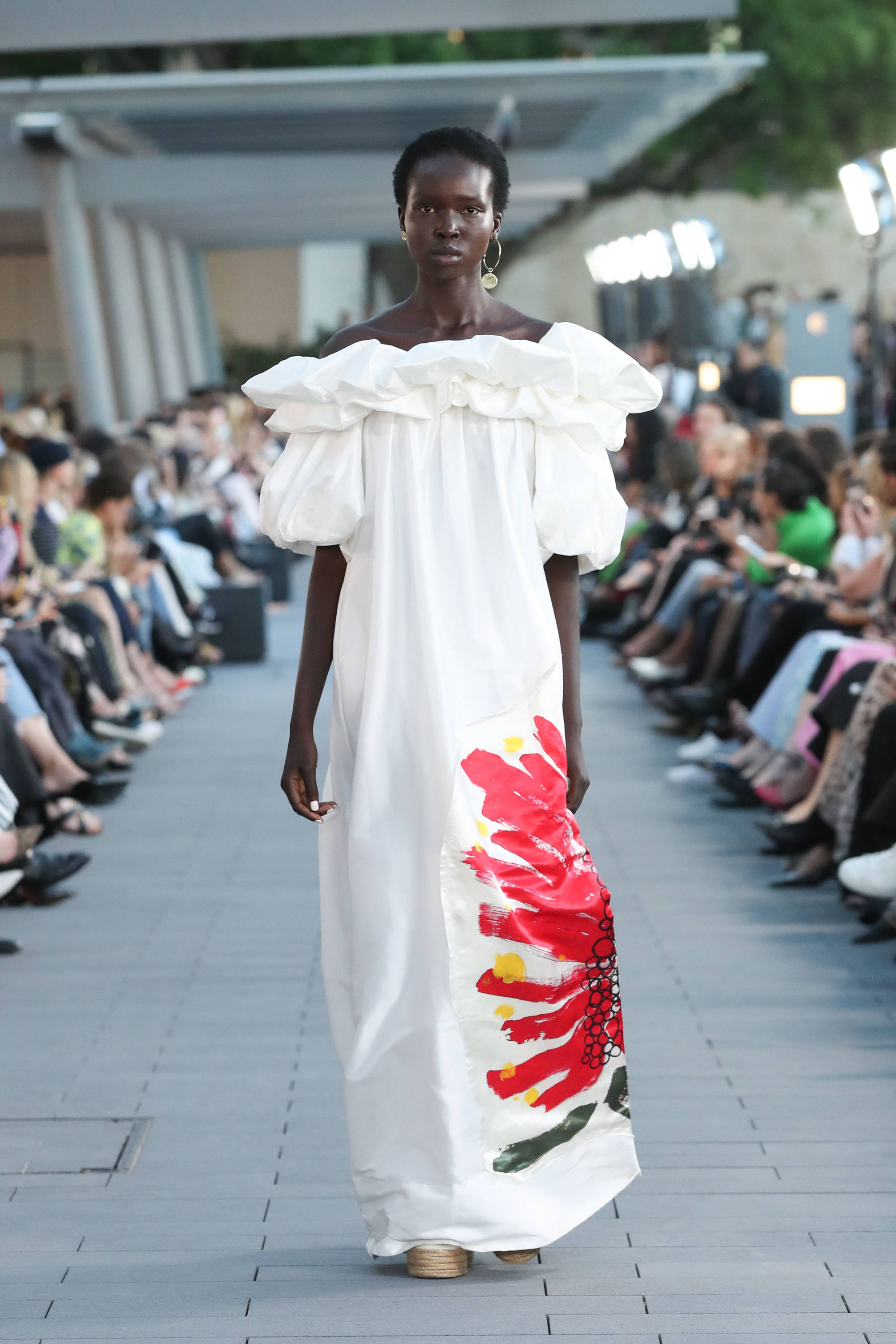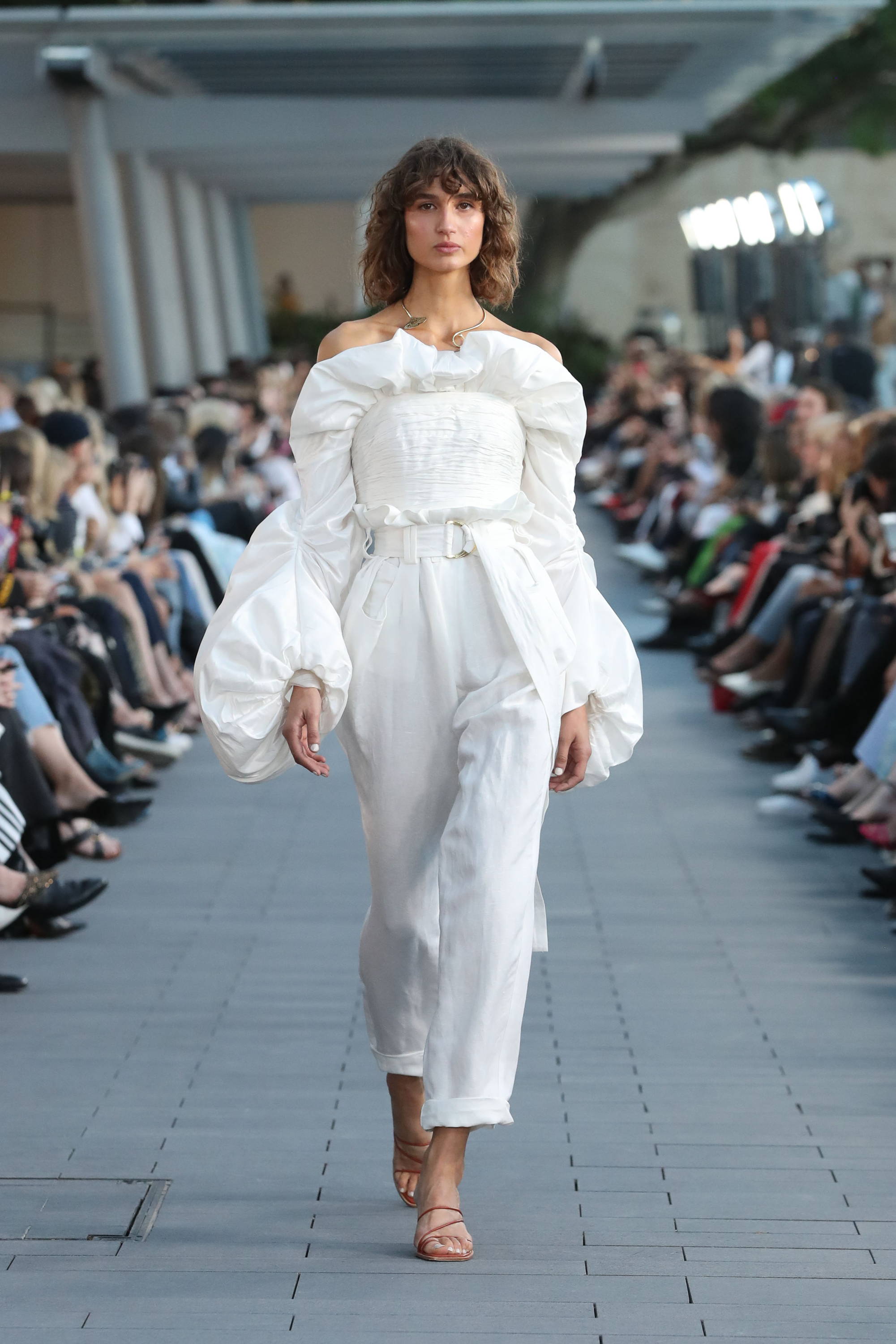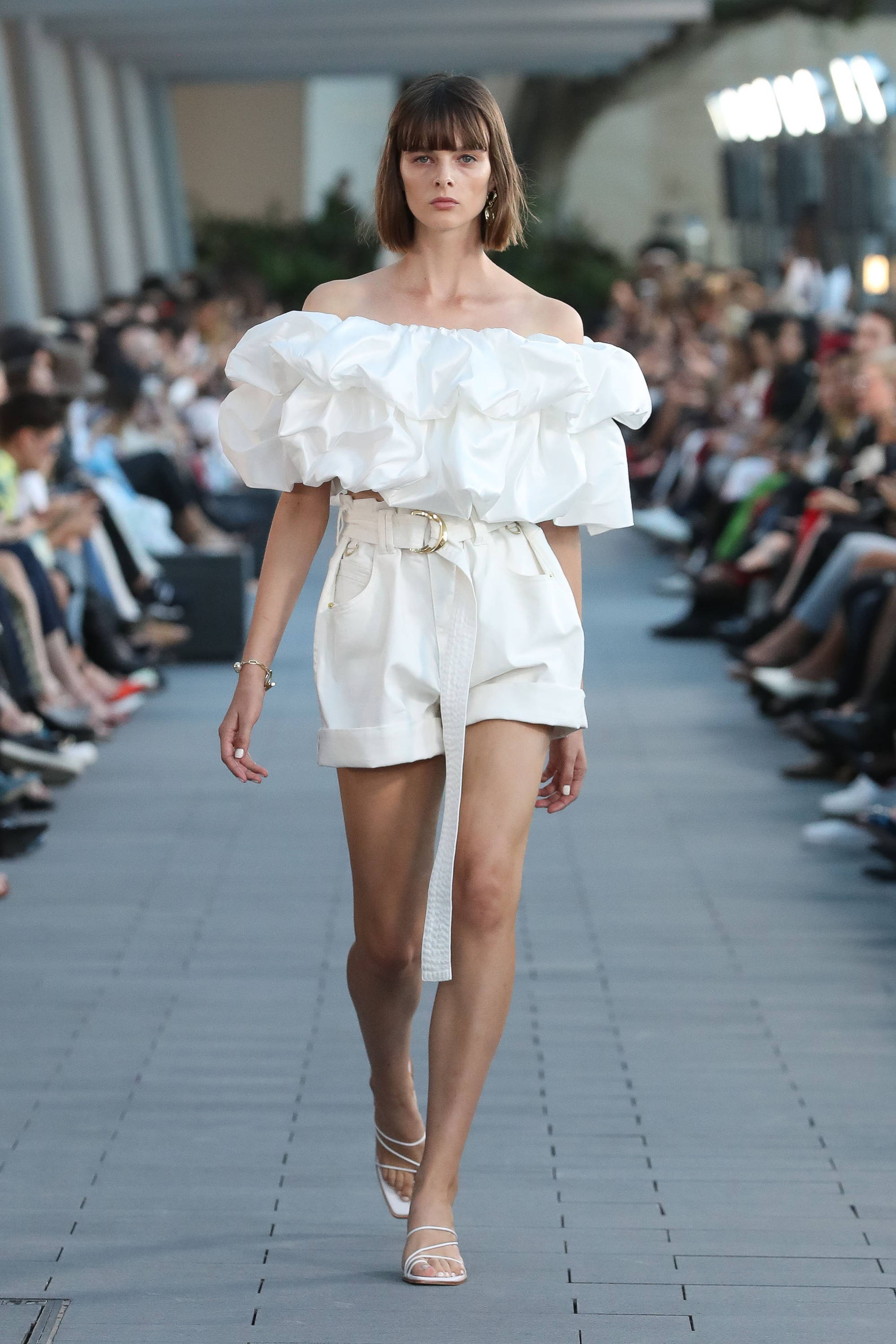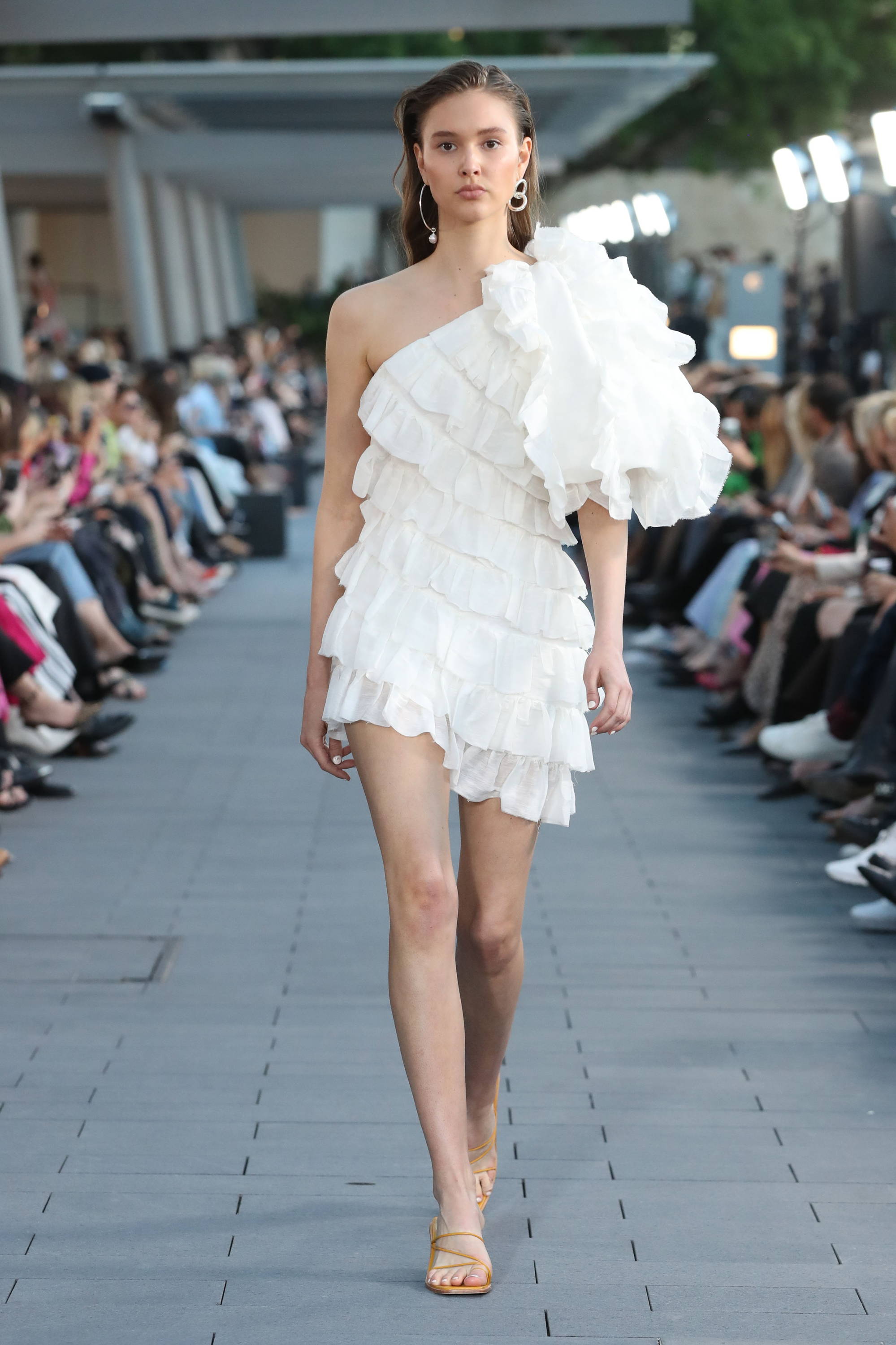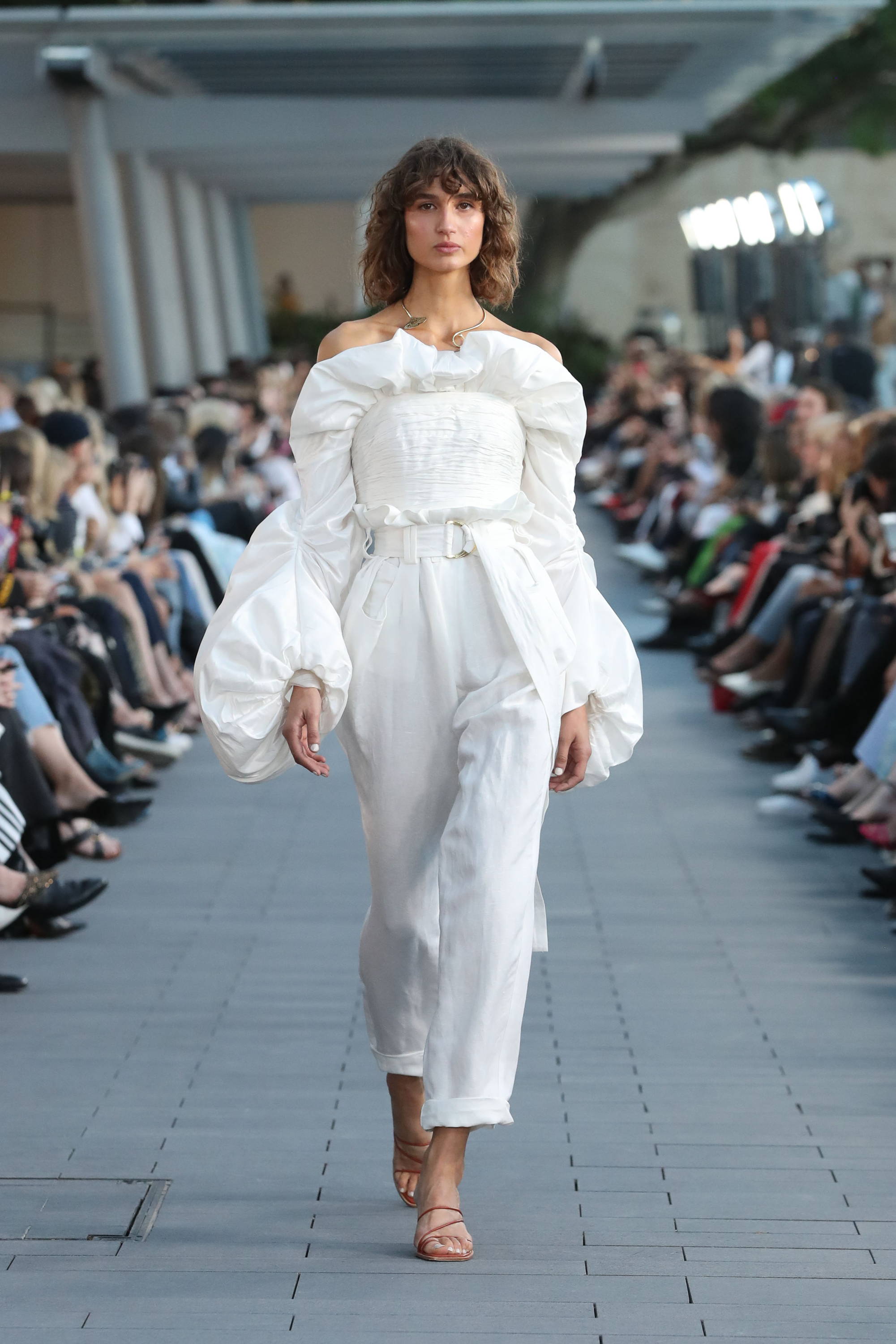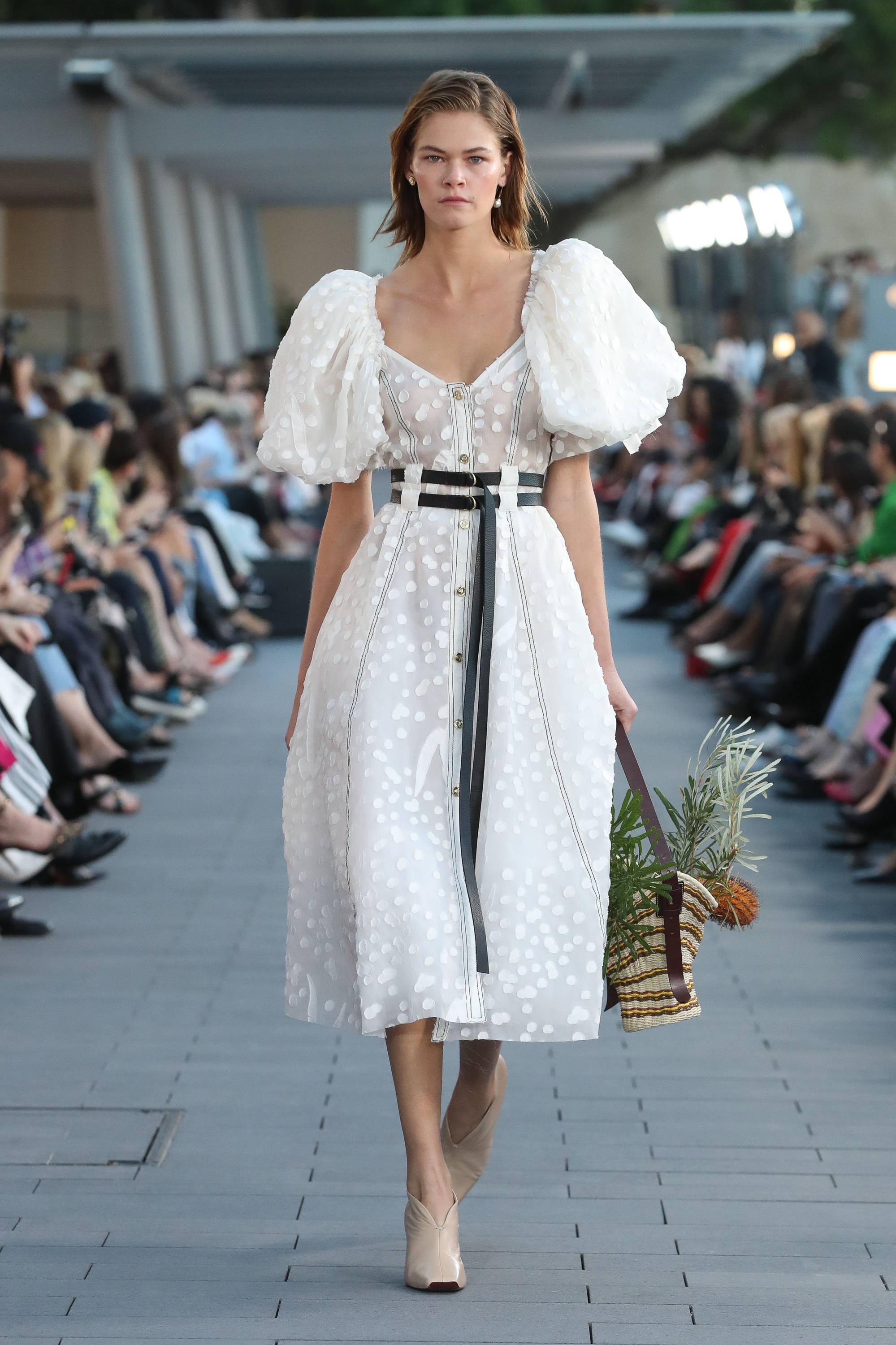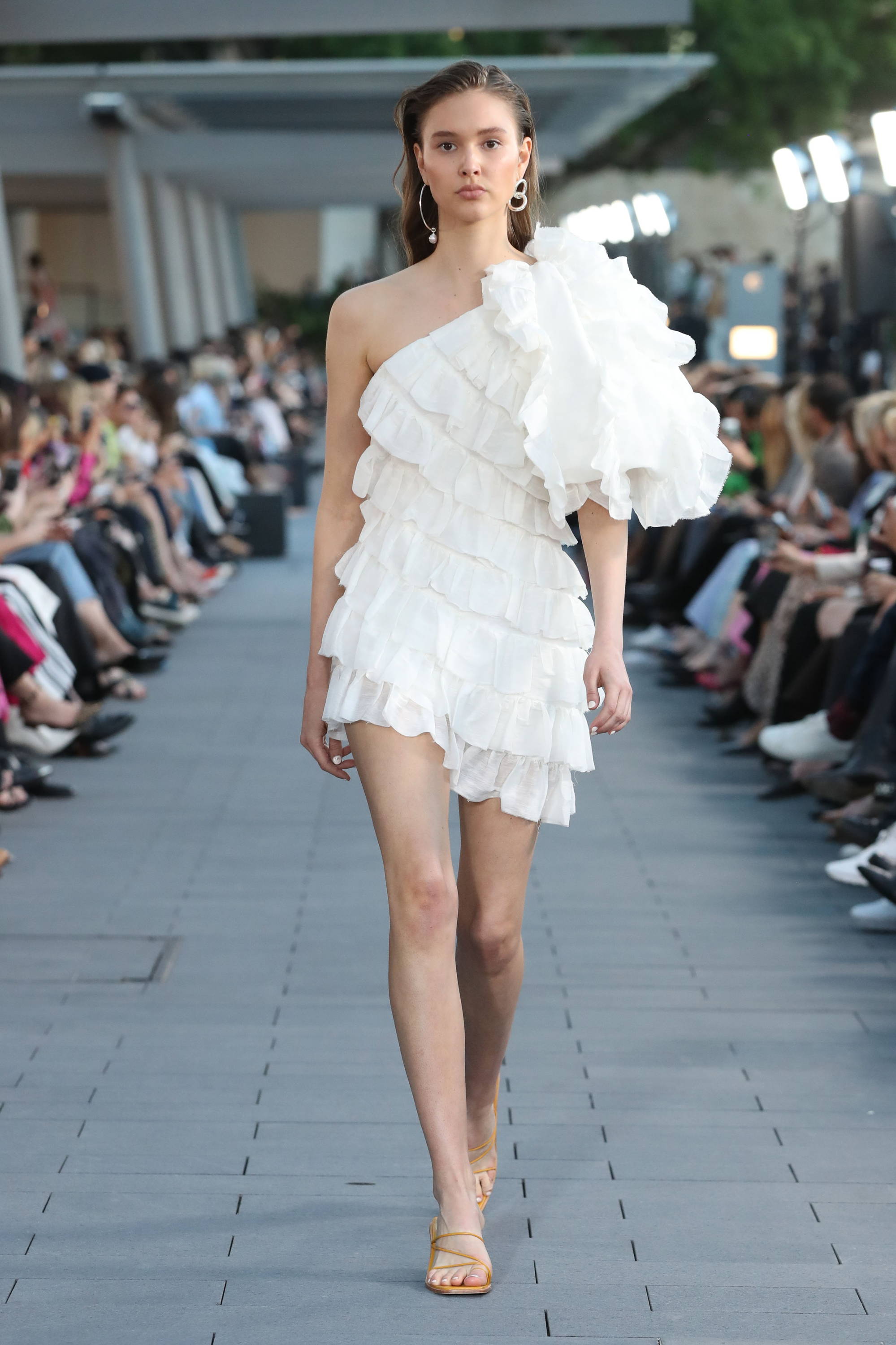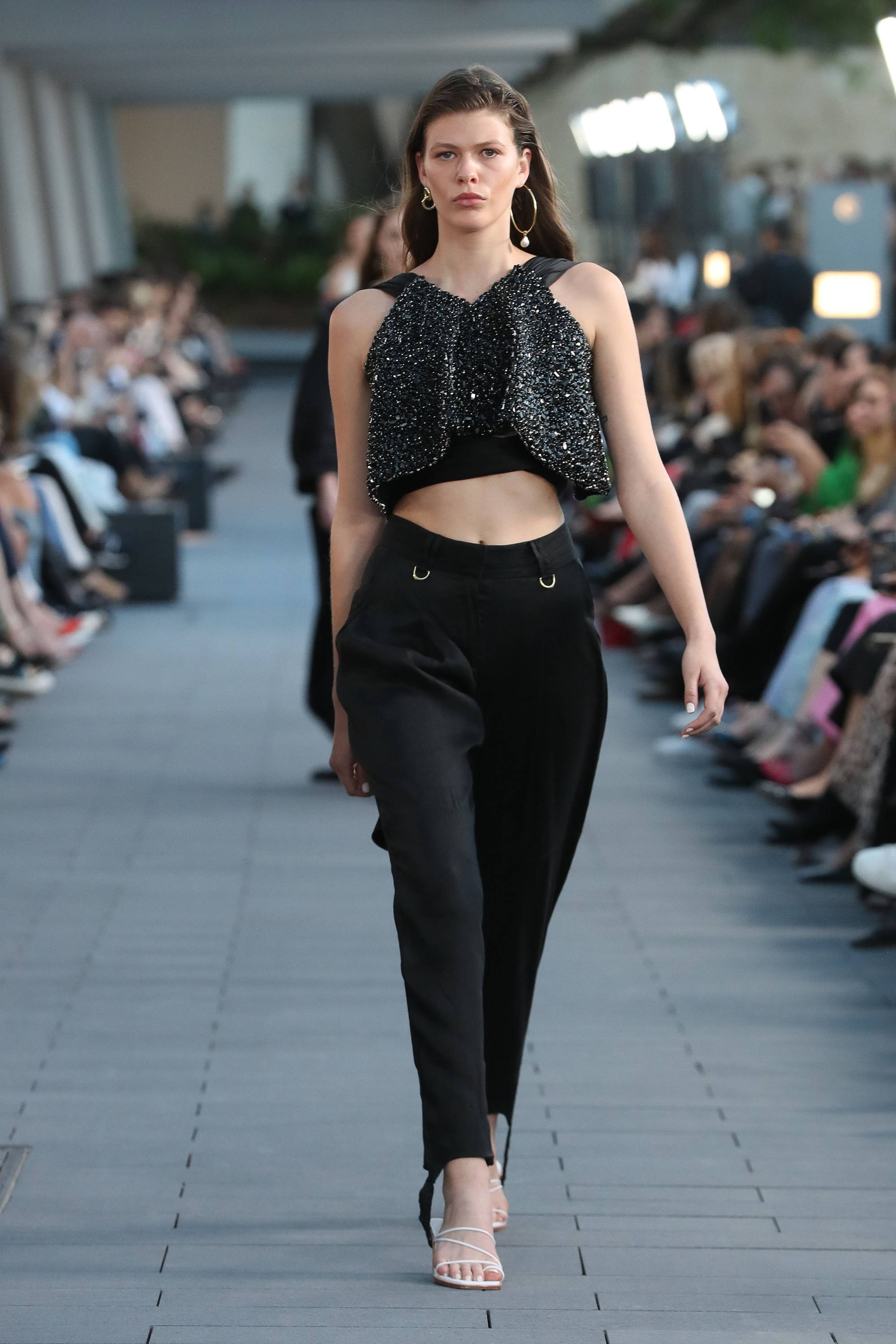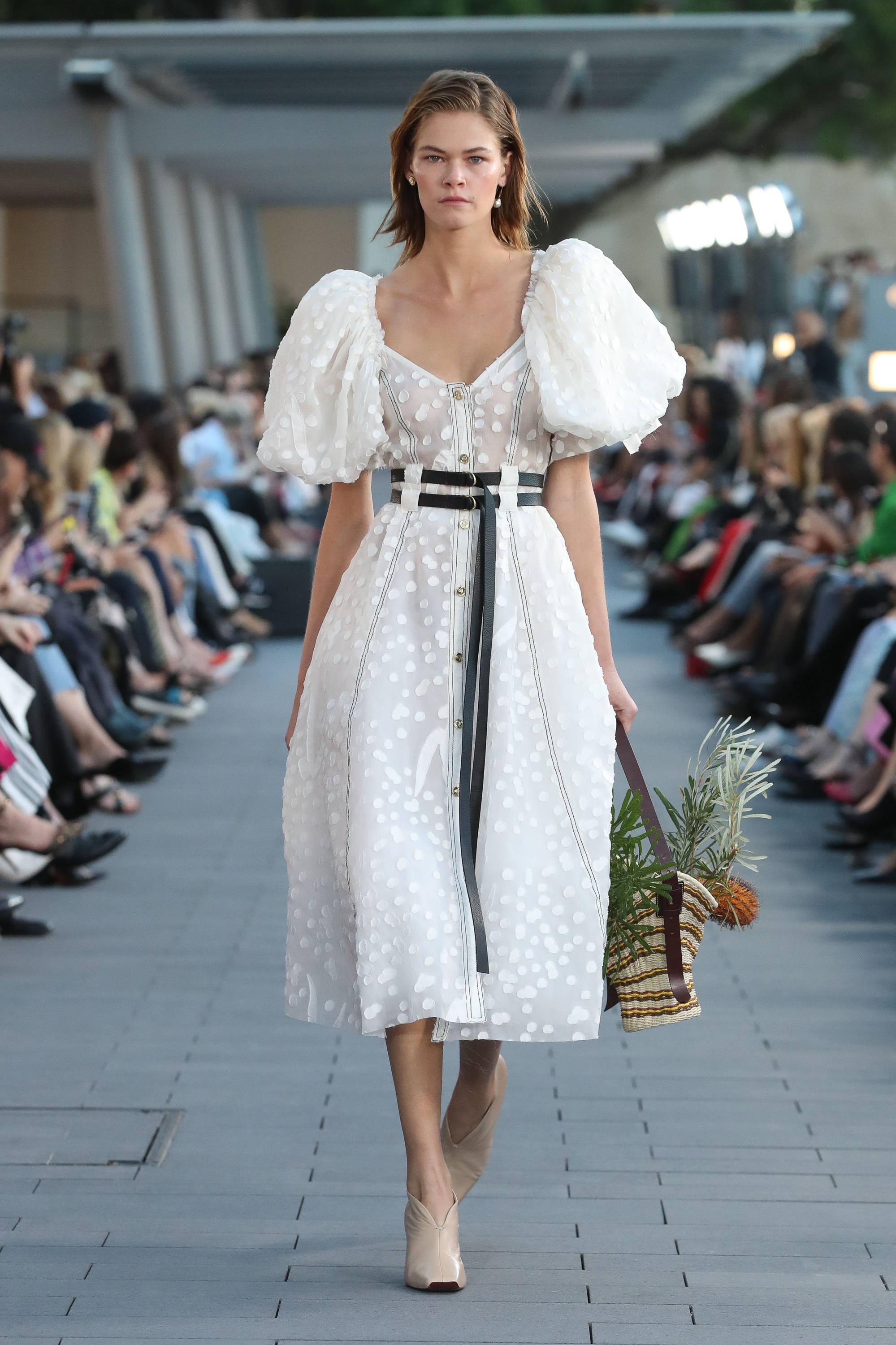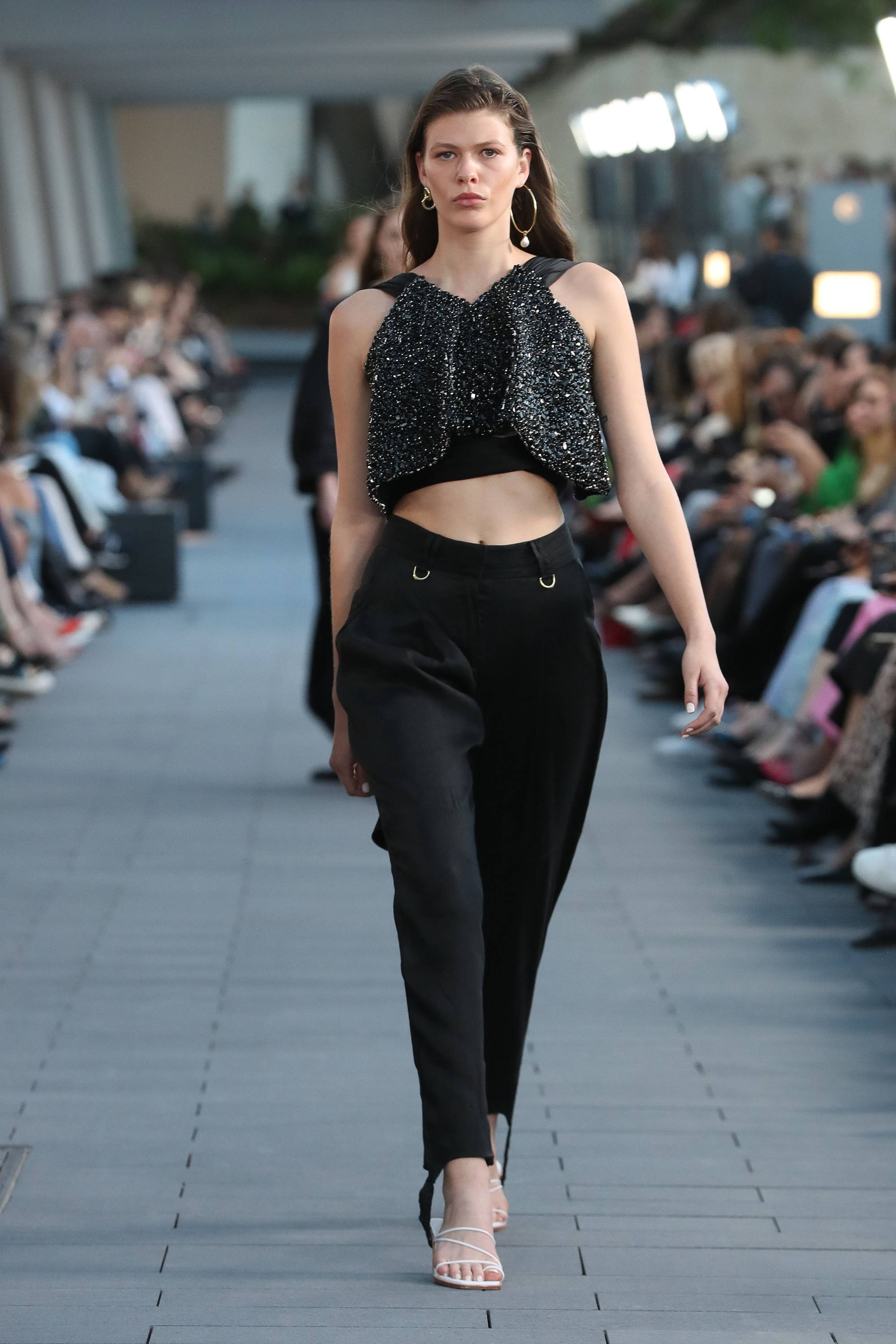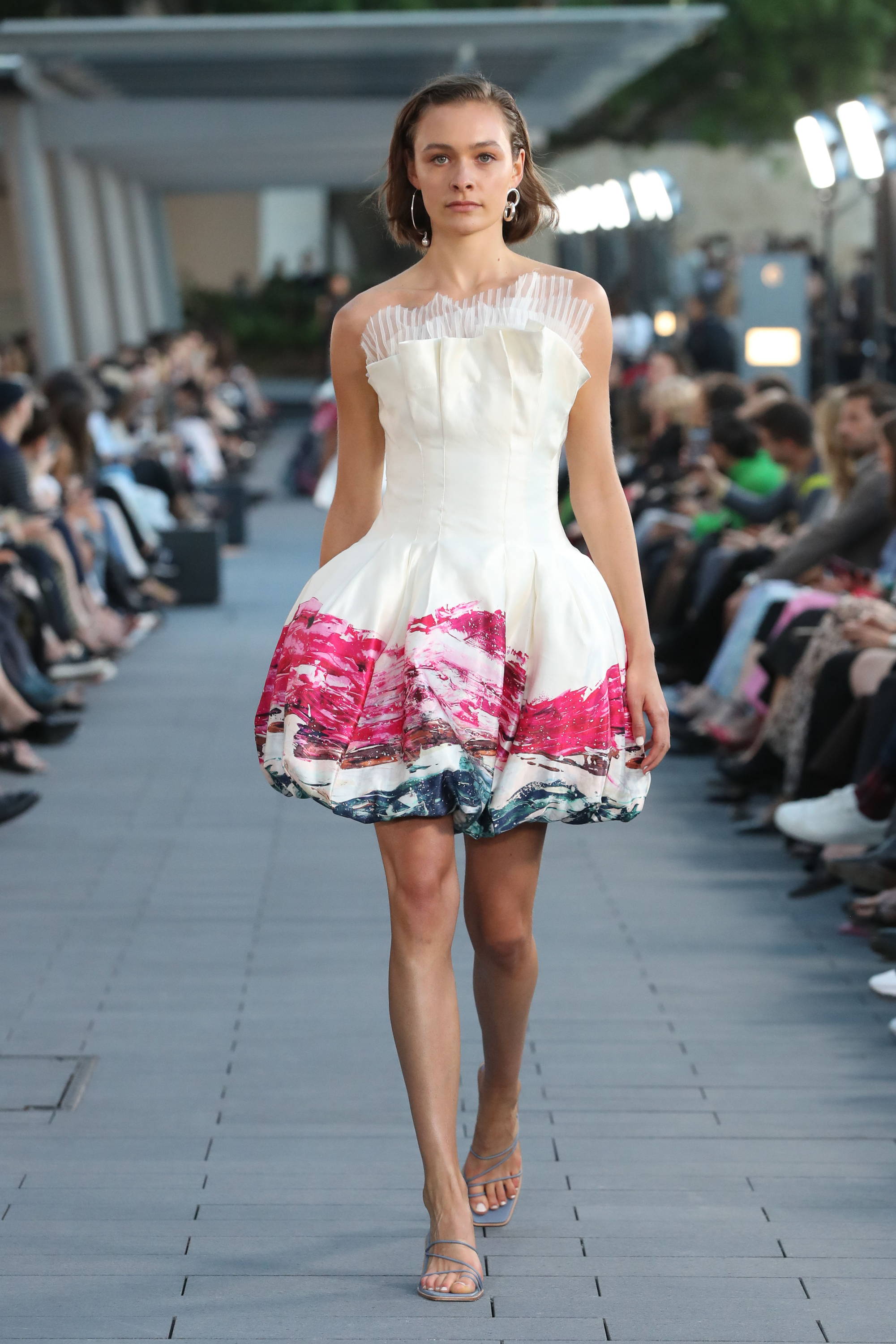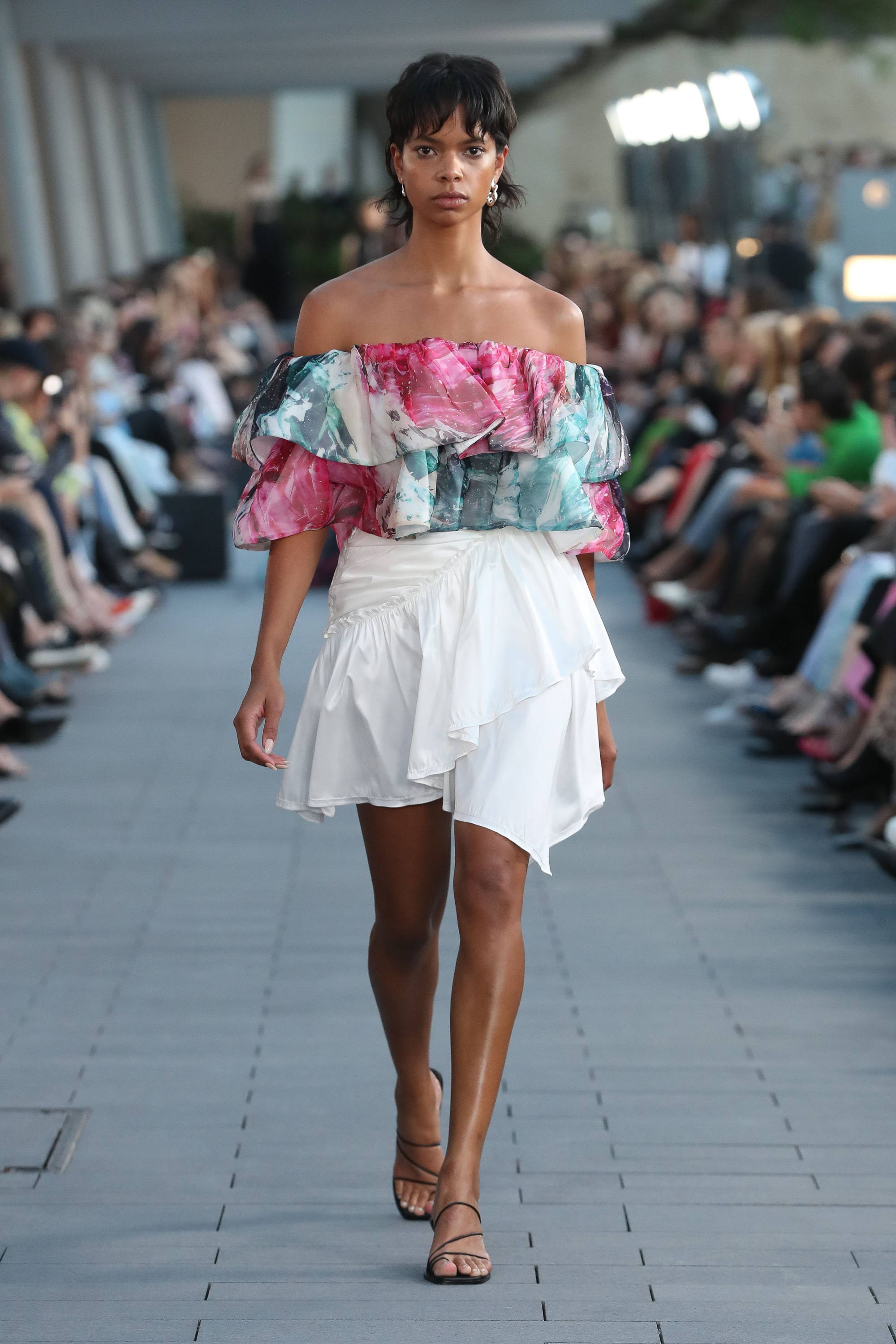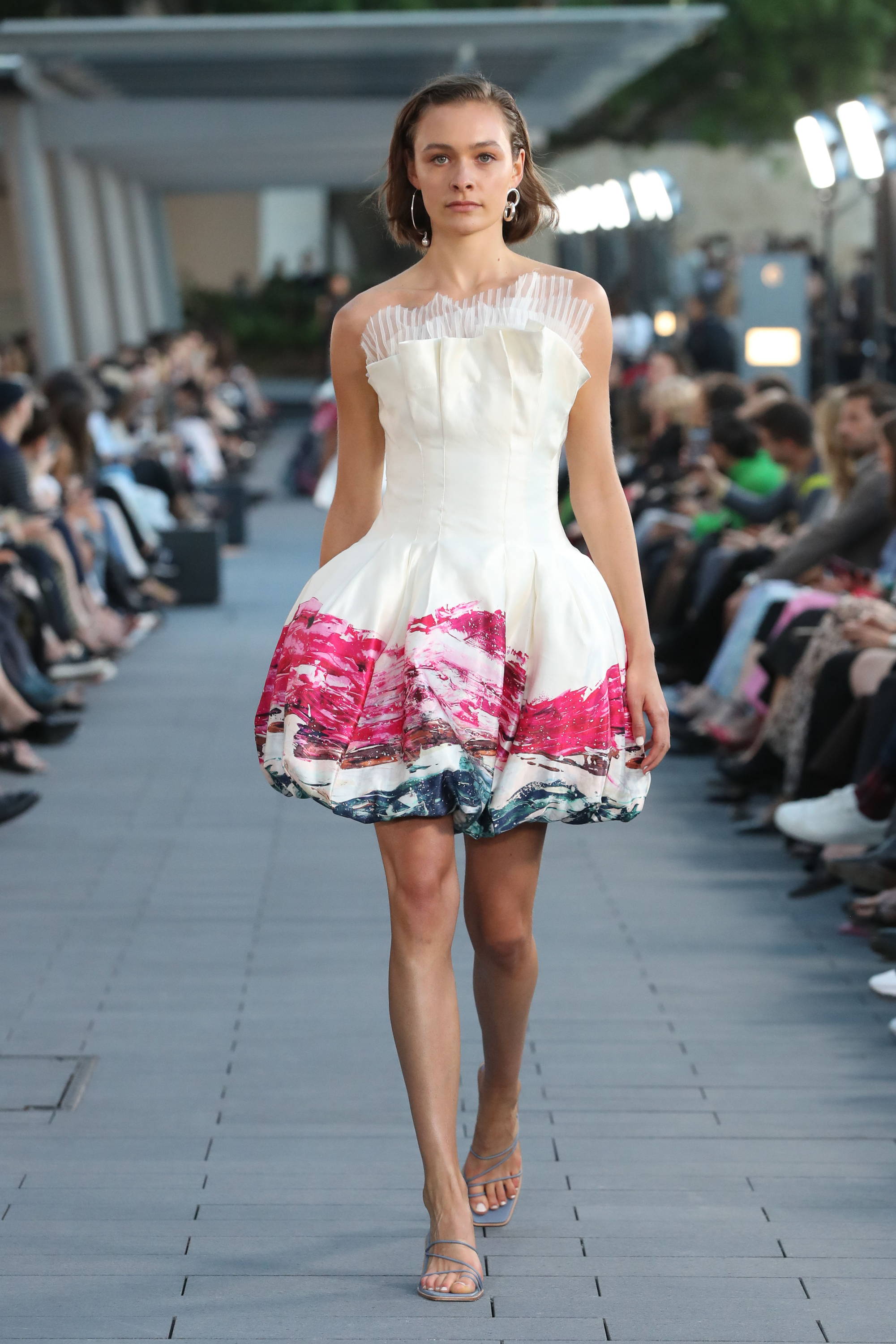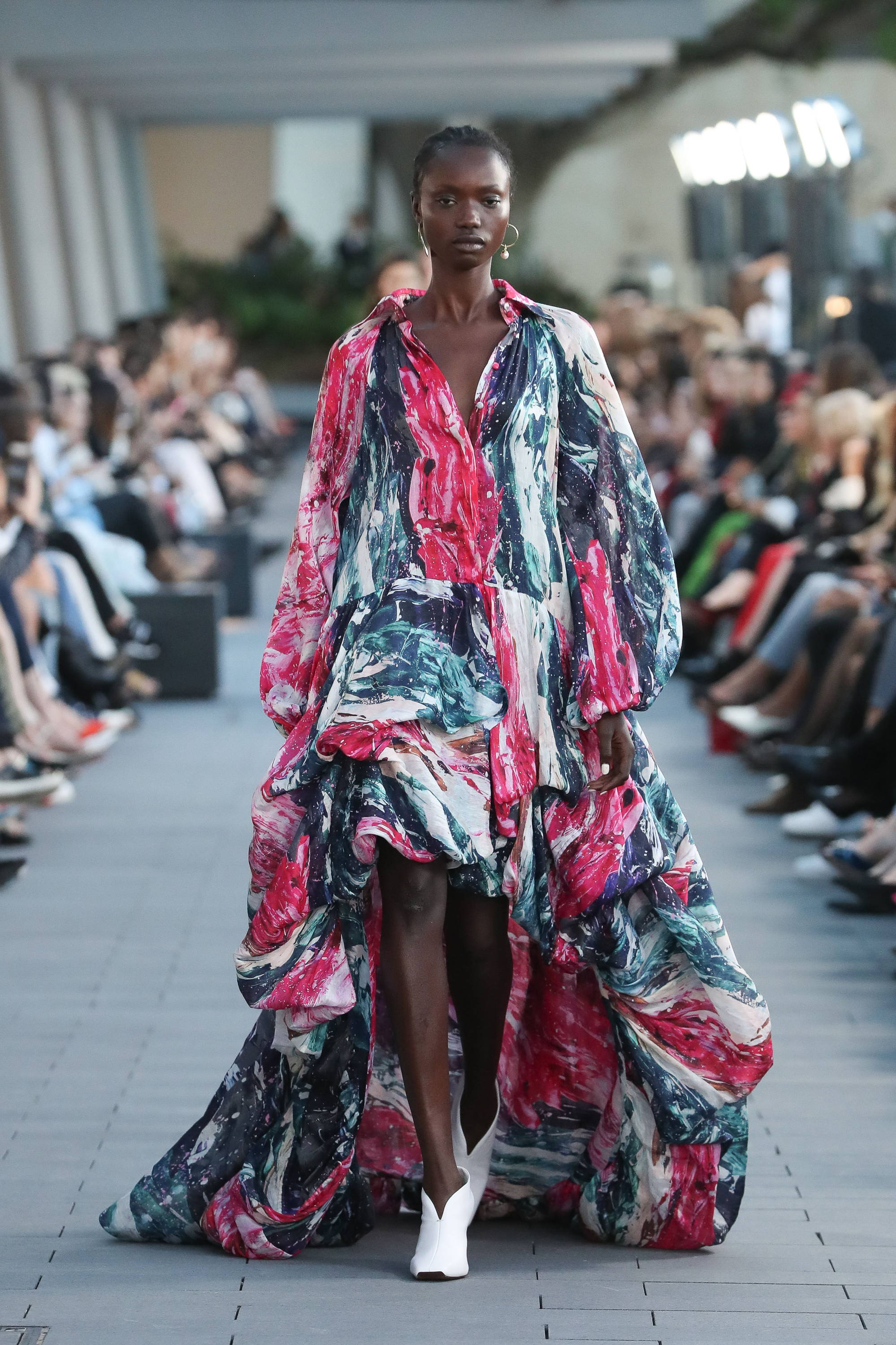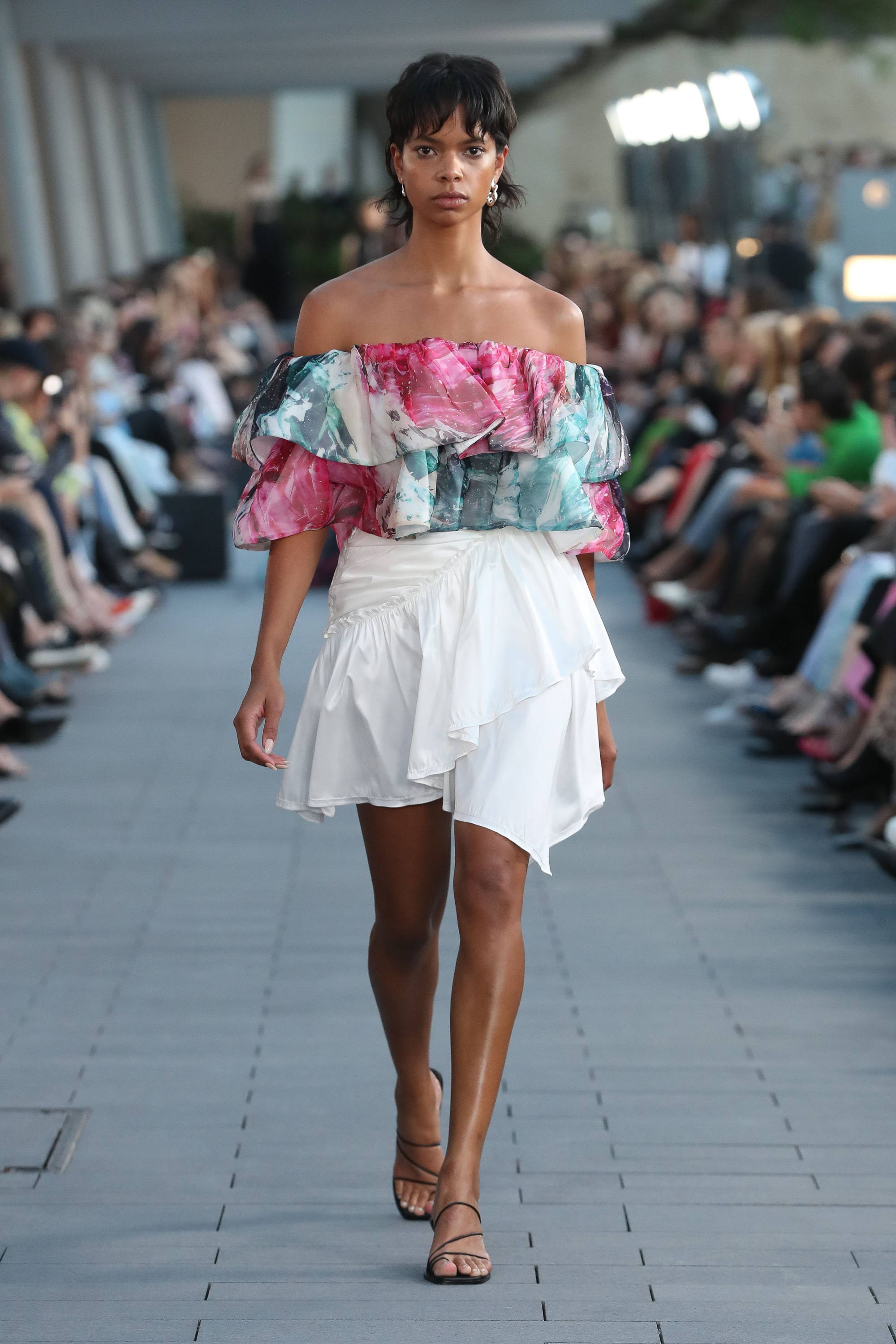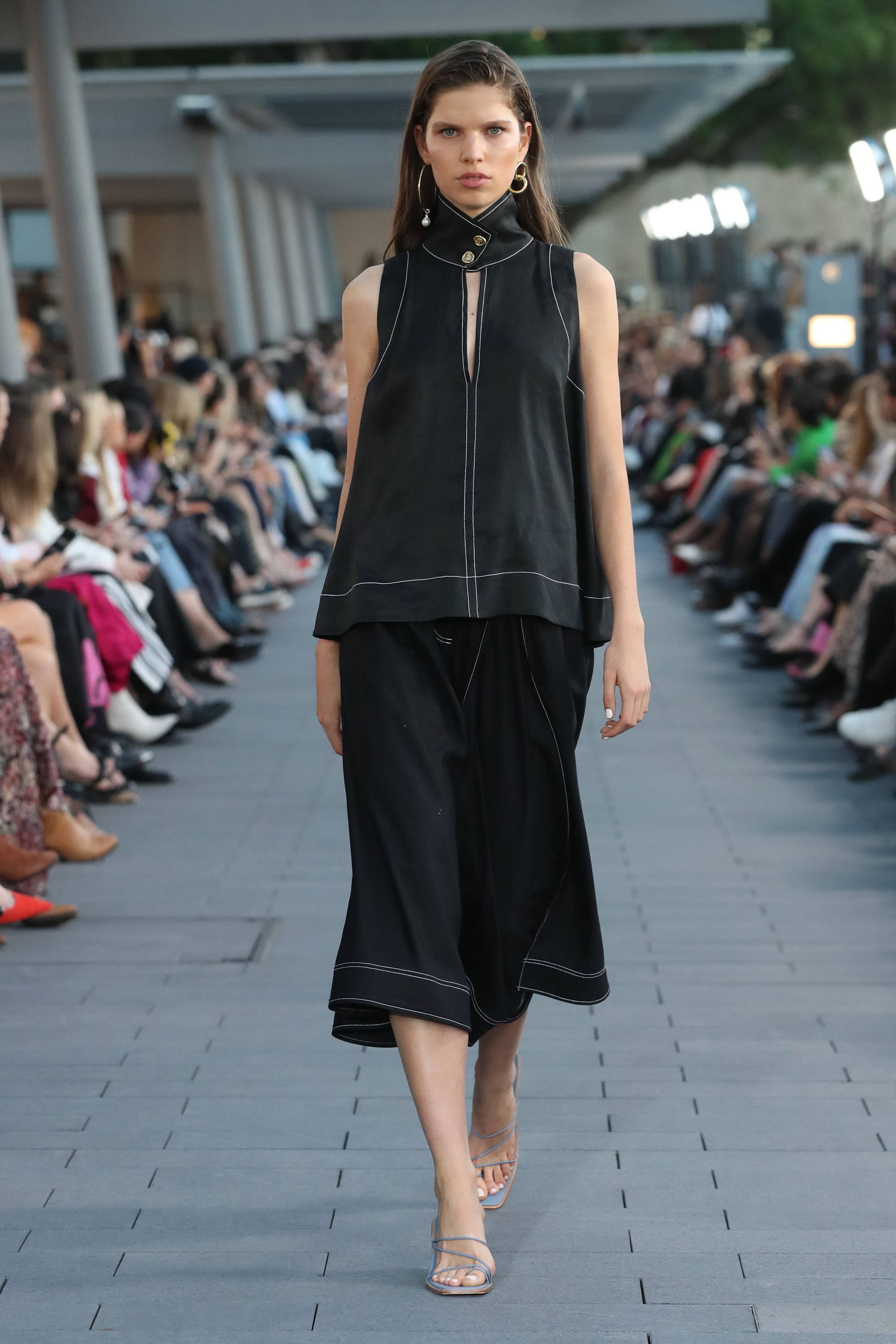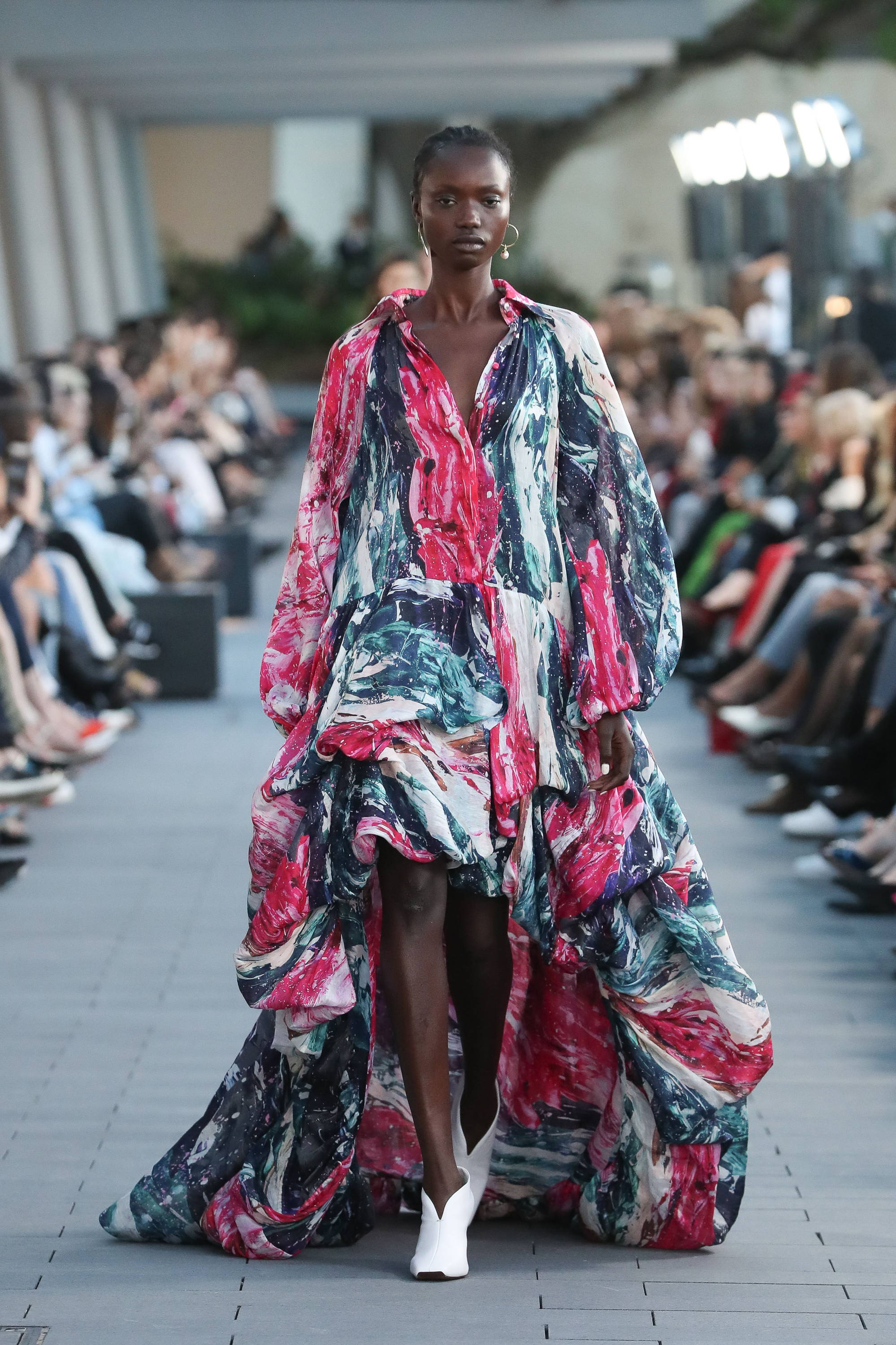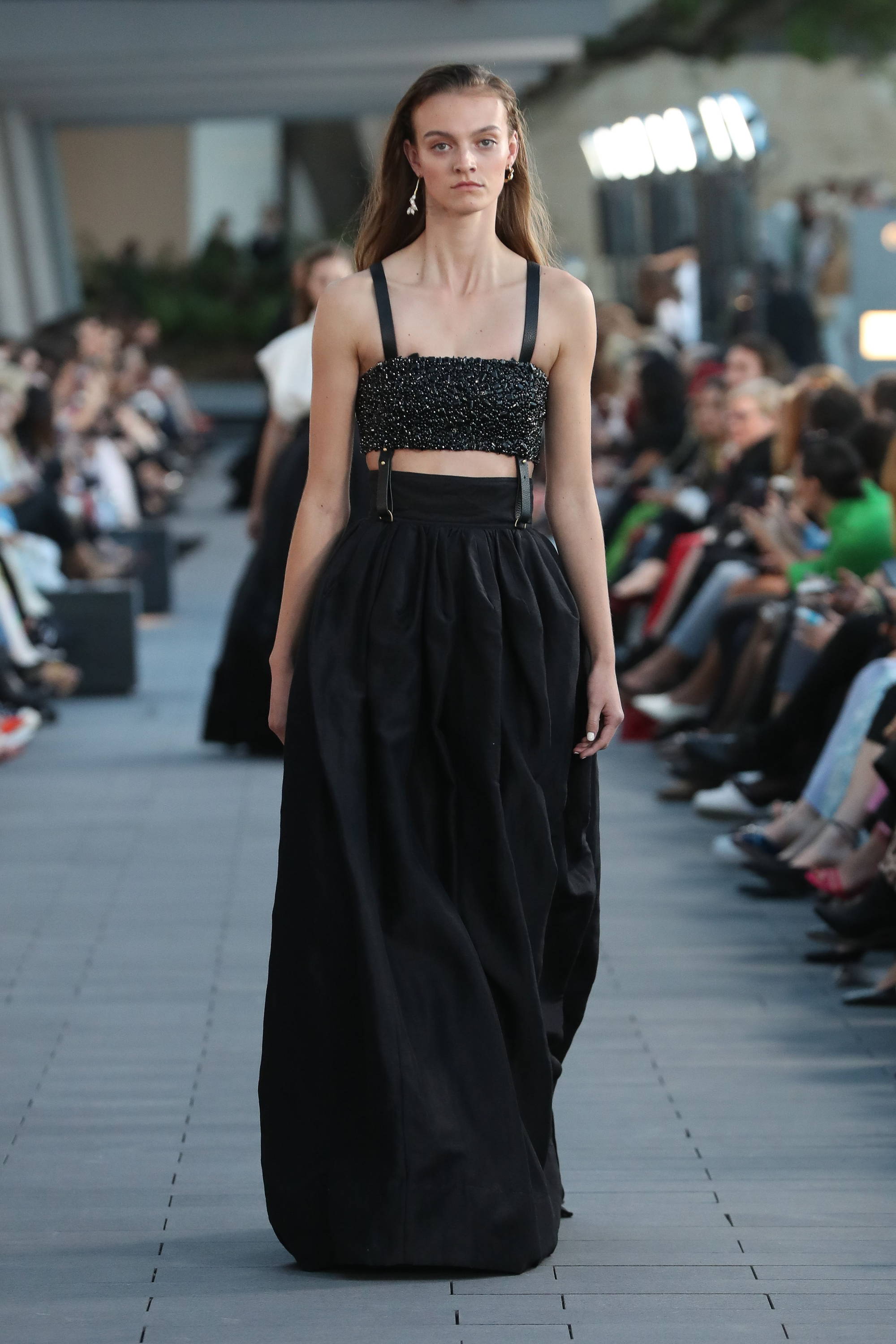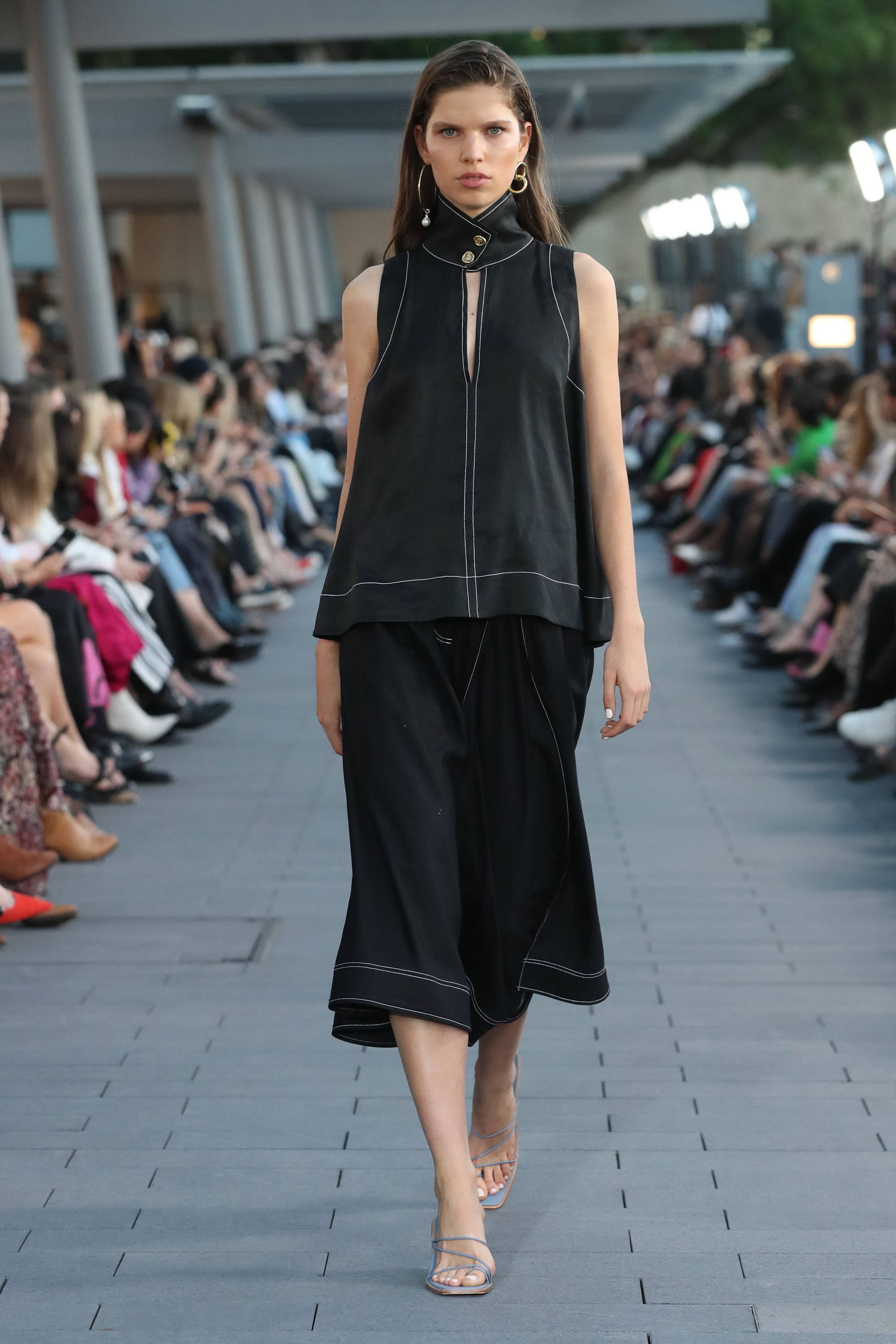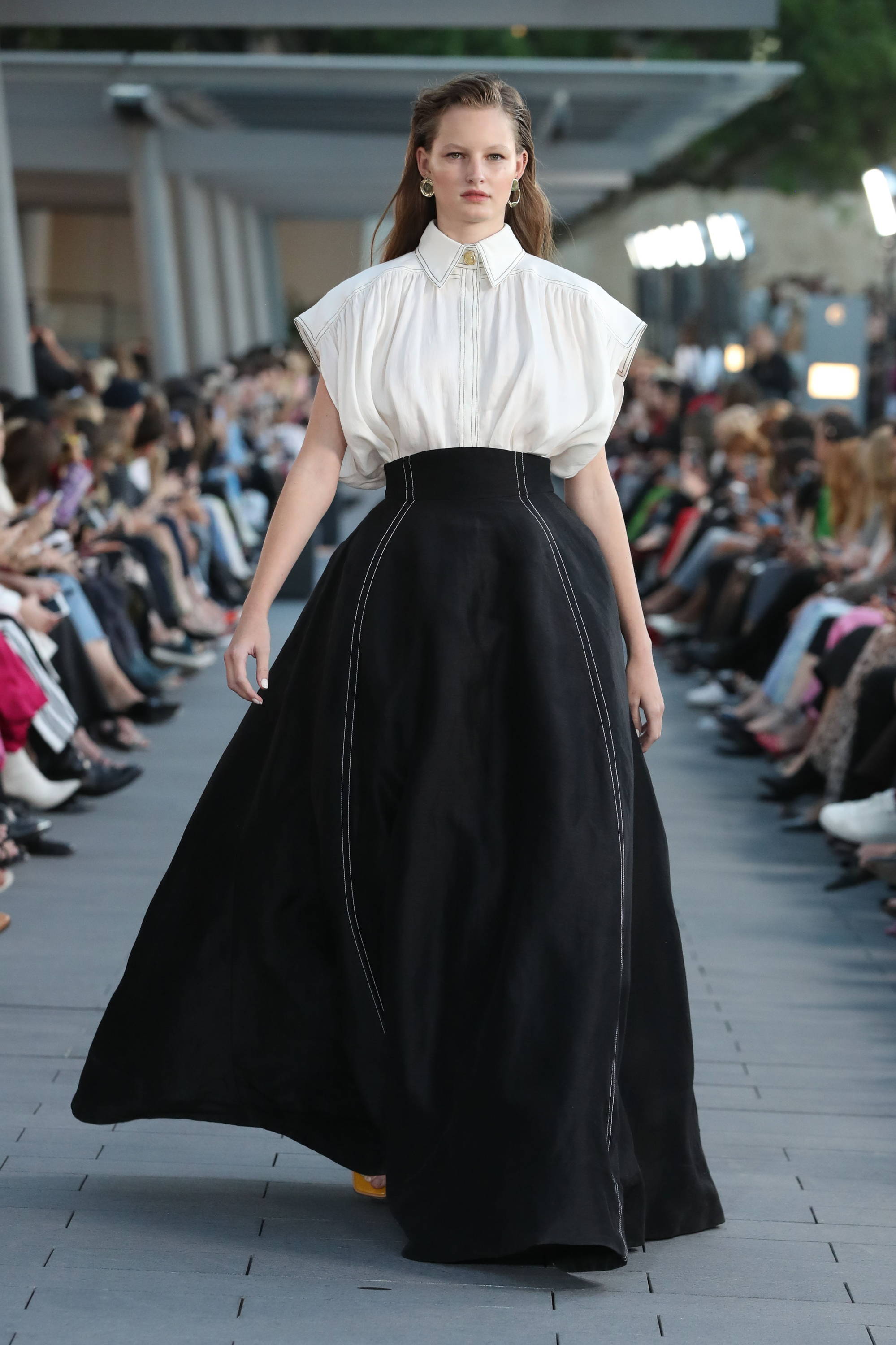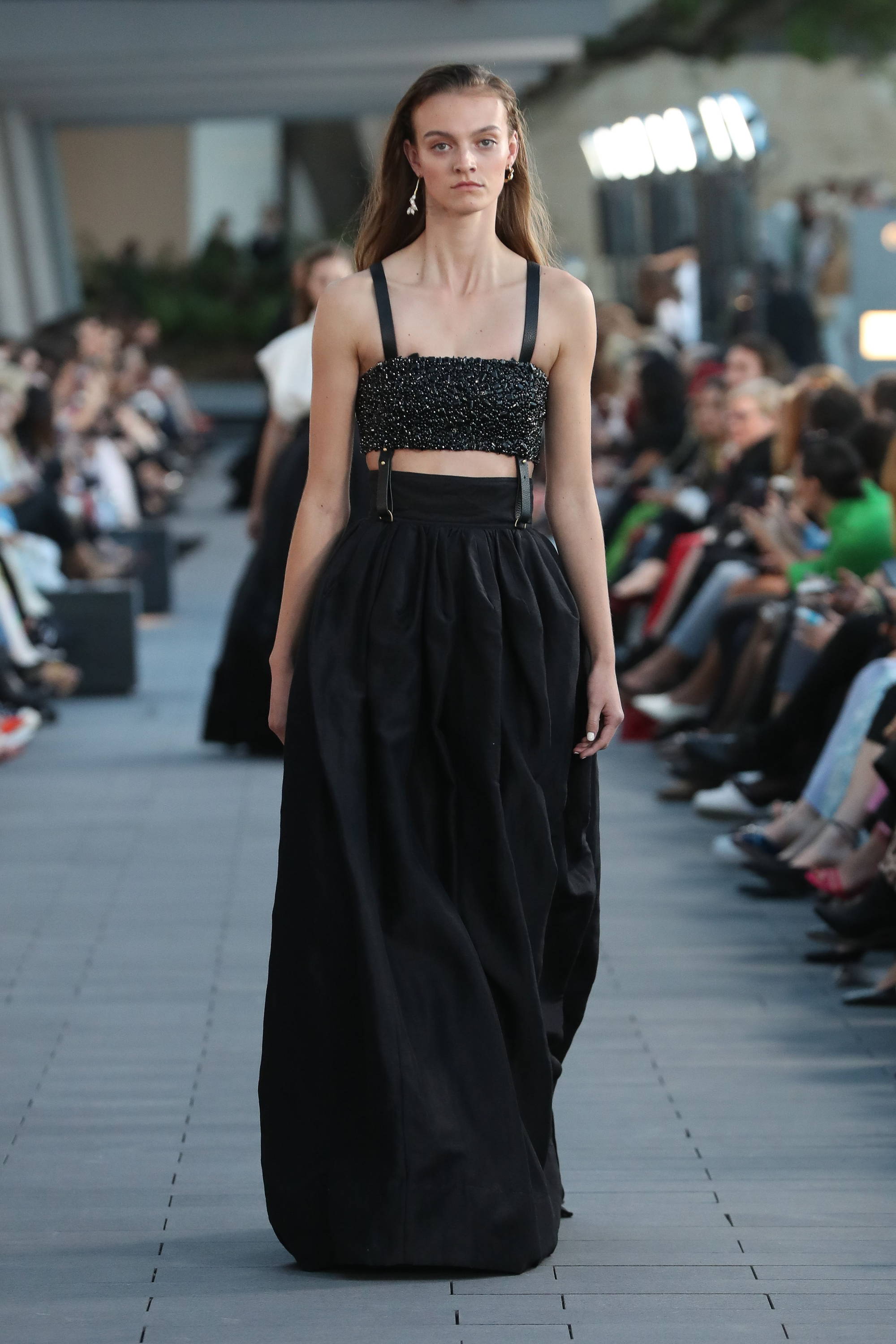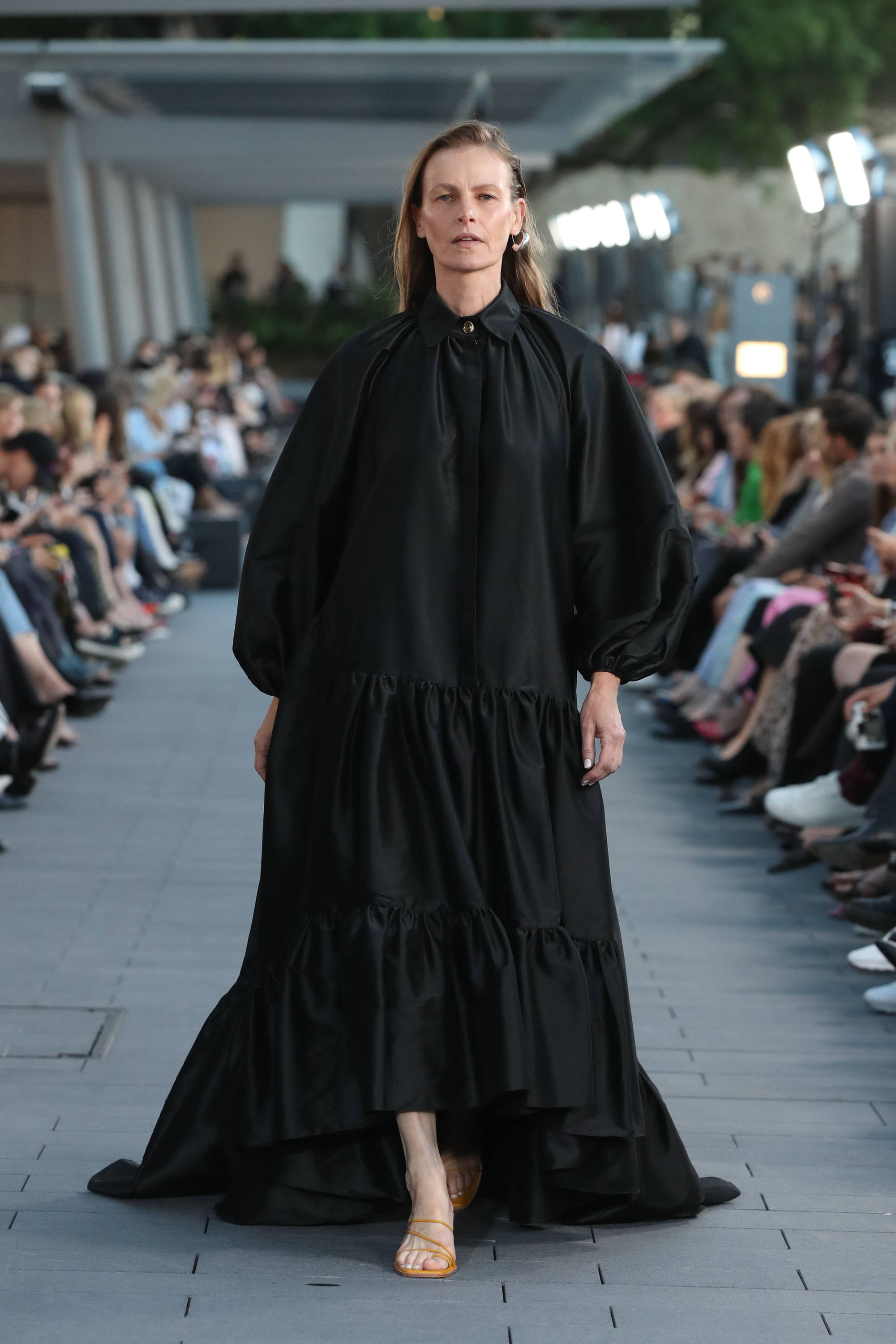 Photography by Lucas Dawson