Model, musician, artist. For our latest Aje Insider, Rachel Rutt, it's all about the creative trio. Finding her best inspiration on the dance floor and holding sustainability at the heart, discover the wonder behind Rachel and her weaving, embroidery and knits.
---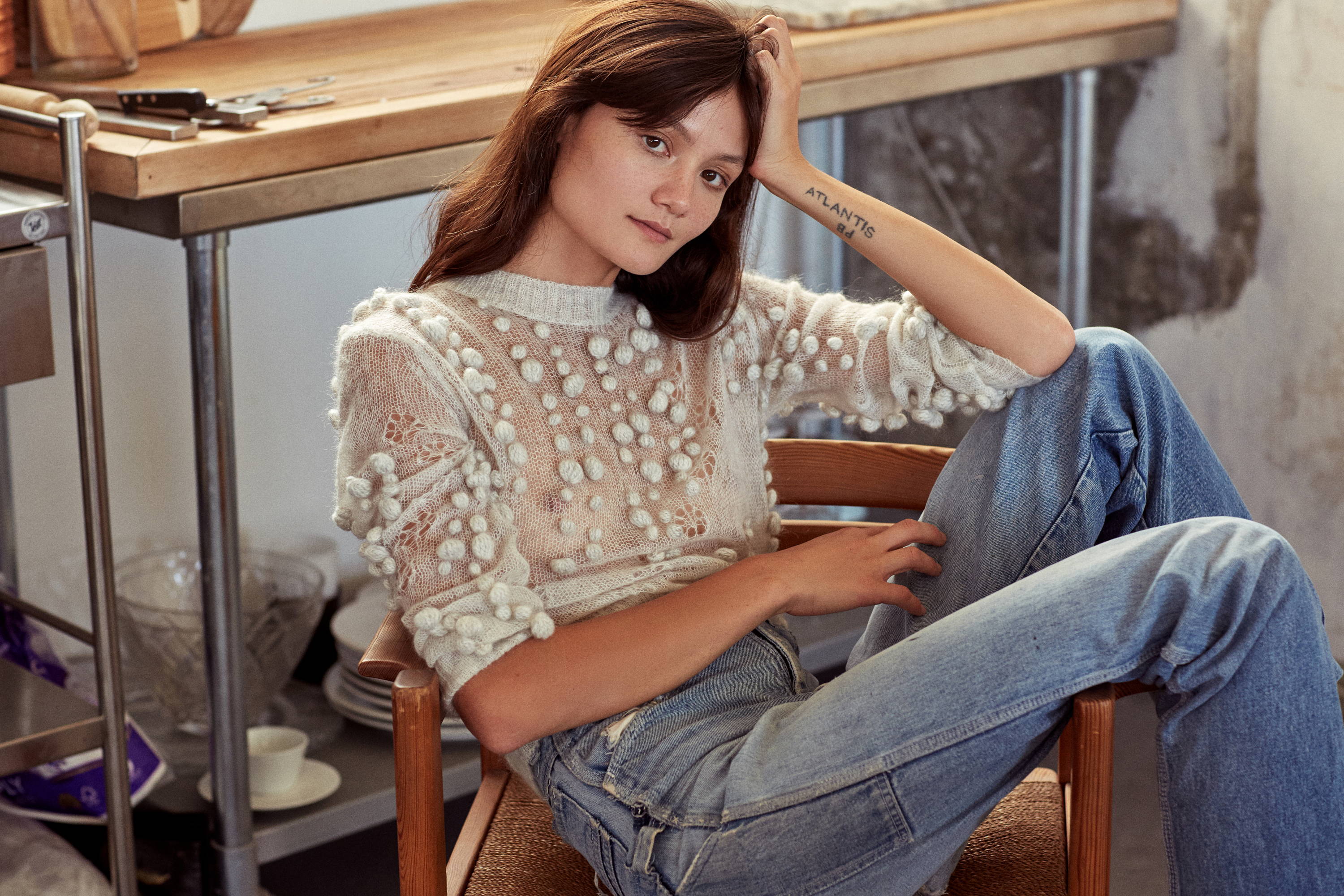 The Fawcett Jumper styled with Rachel's own jeans
WHAT DRIVES YOUR CREATIVITY?
Problem solving, which is what I think creativity is essentially. Figuring out a way to bring out your ideas. The metaphysical into the physical.
DESCRIBE YOUR CREATIVE PROCESS
I think it's an exercise in self-trust. There is such an intimate relationship with the work — from the original inspiration to the decisions in crafting it—how do you immerse yourself and remove yourself at the same time? Think subjectively and objectively.
So I have to trick myself sometimes, and other times it's just a happy accident. I'm still getting there.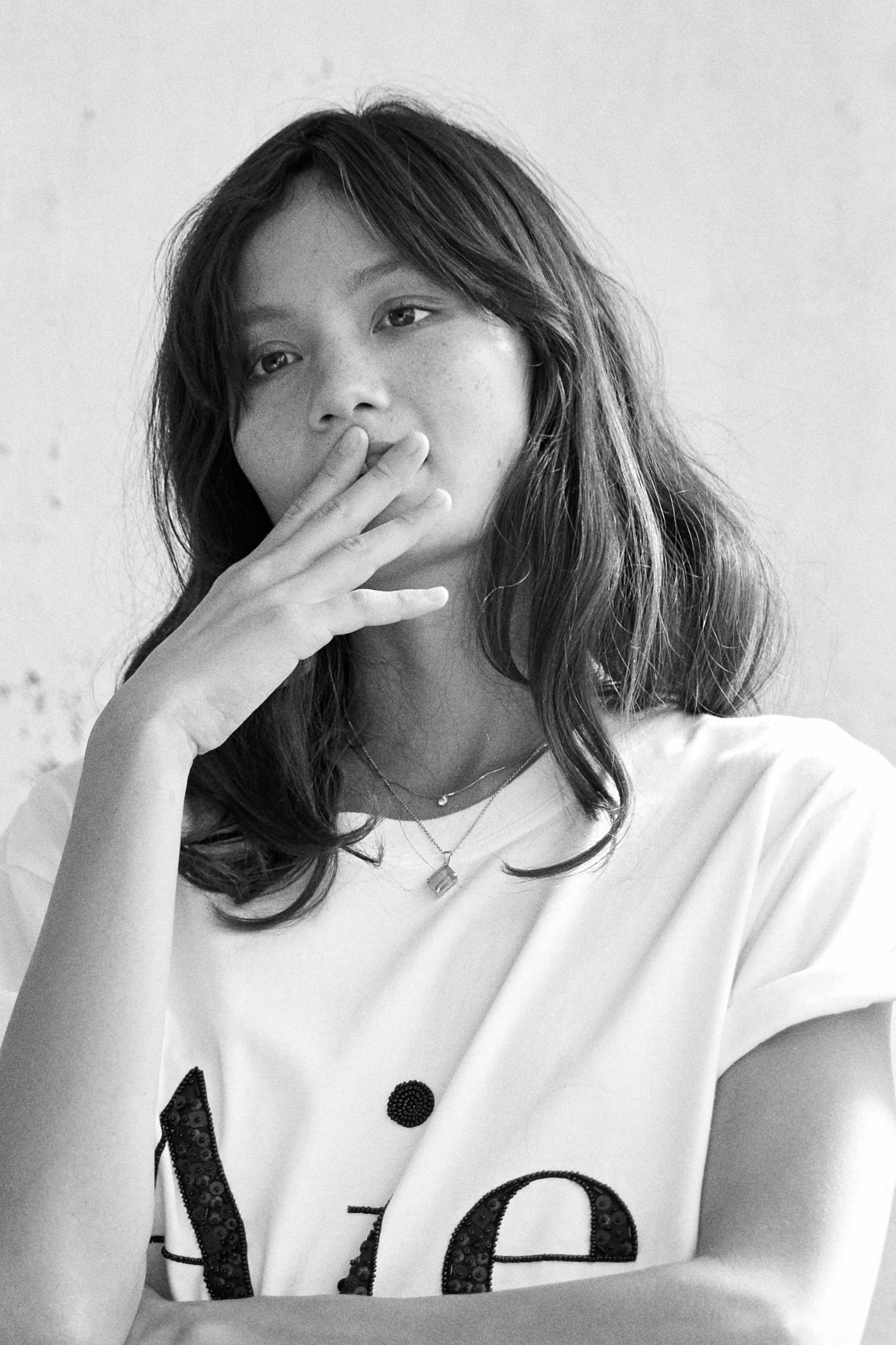 The Aje Tee and the Salisbury Pant styled with Blundstone boots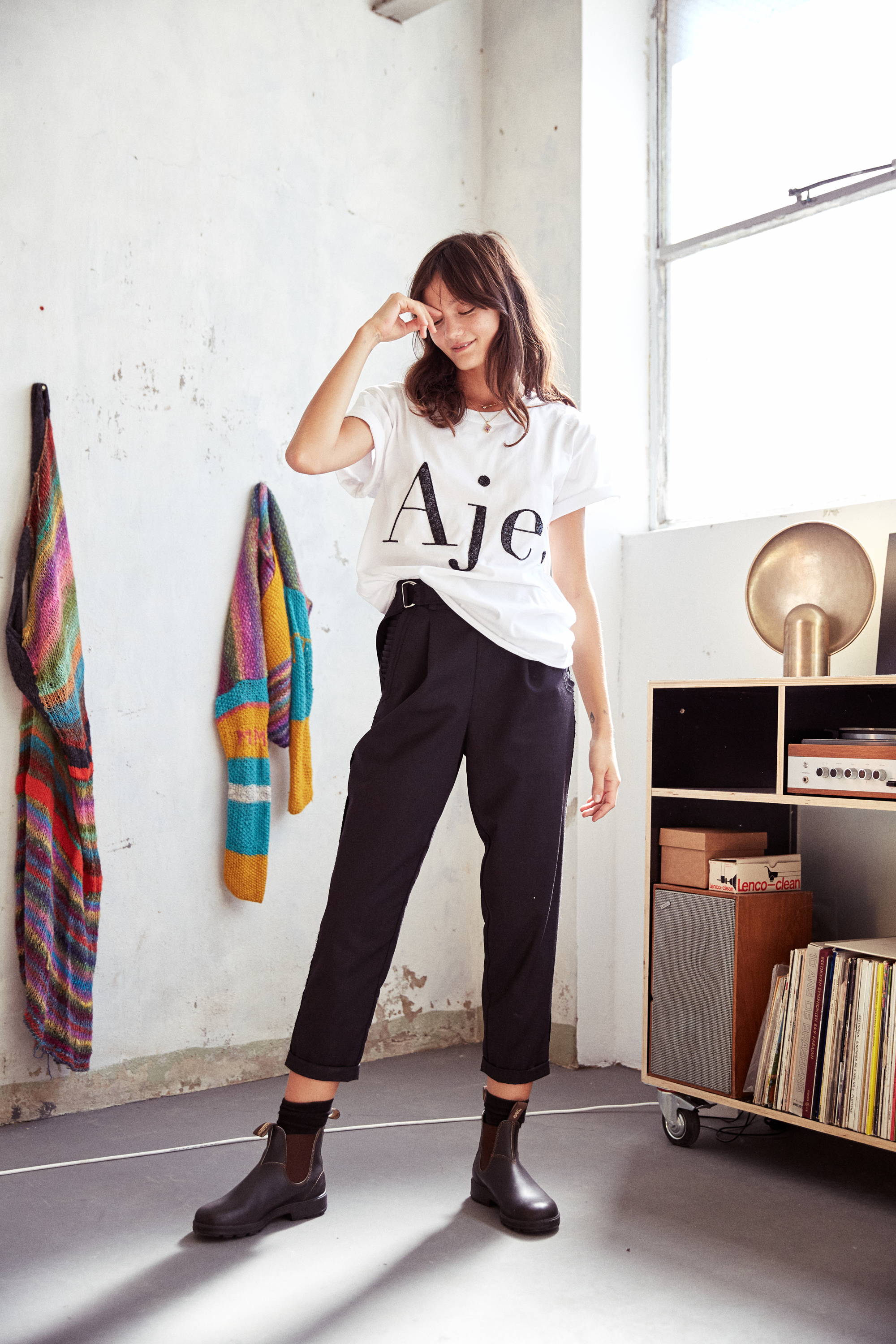 AS A MODEL, MUSICIAN AND ARTIST, HOW DO EACH OF YOUR CREATIVE MEDIUMS RELATE?
The best way to describe it is like a cycle. When one is moving, the others are quiet, and it's actually when I find the most inspiration for the ones that are quiet: when I am not working on them. I often talk about my work as a meditation; losing yourself in a process through which you can obtain sincere clarity. It's during that clarifying moment(s) that often the best ideas pop up for the other projects. It's like a conversation, making space to listen to the different perspectives of oneself.
THE WAY YOU WORK IS
Painfully slow.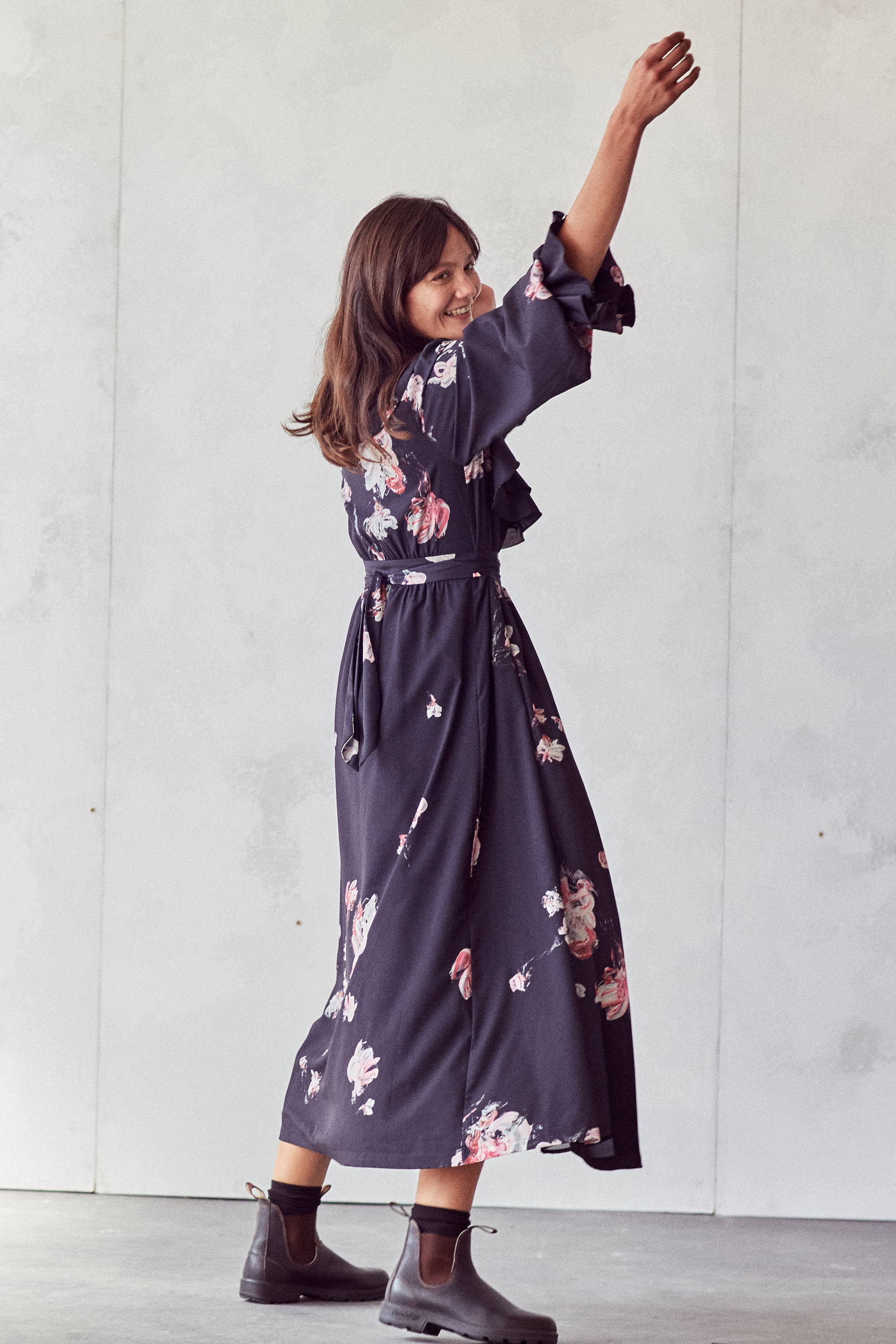 The Alice Mini Dress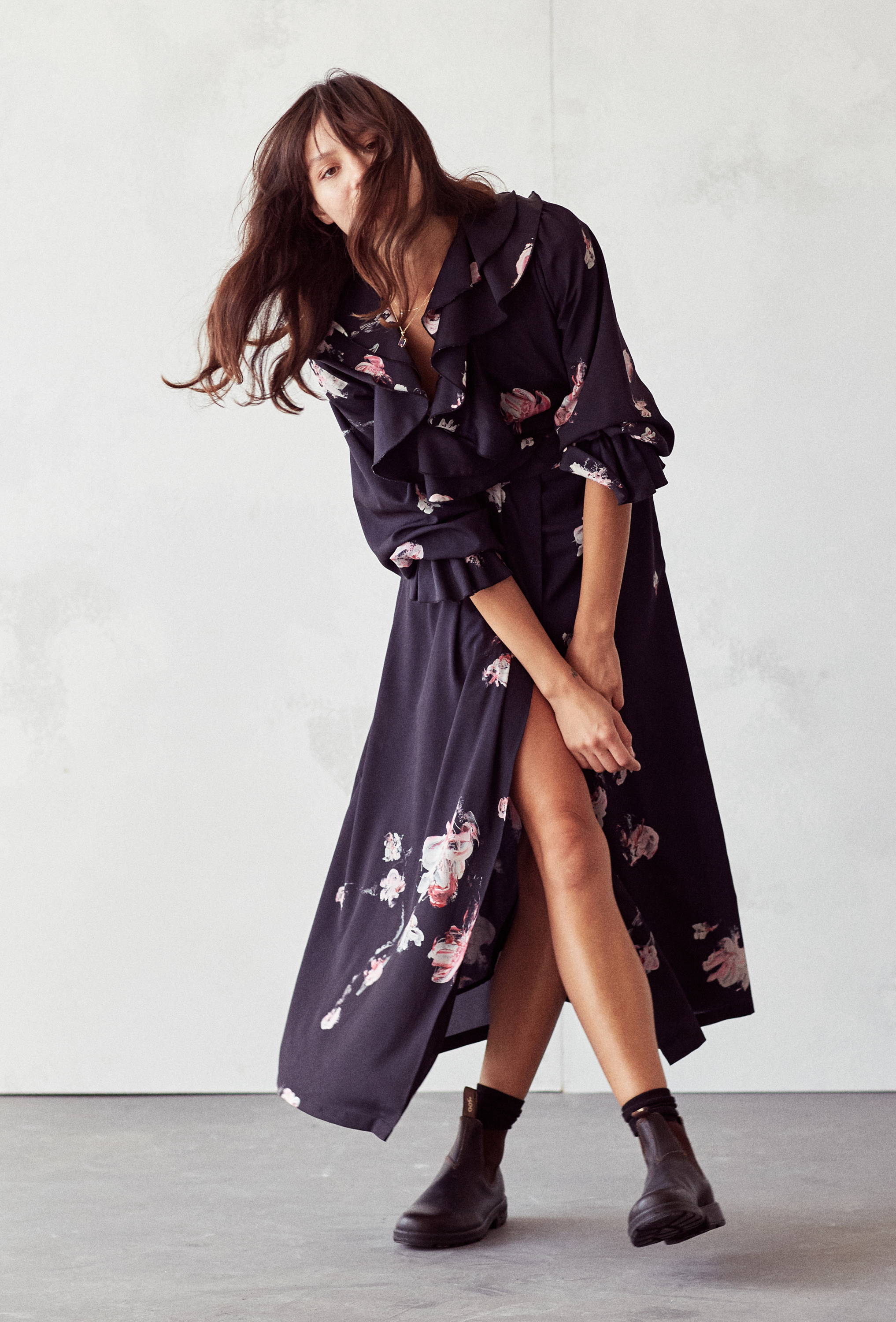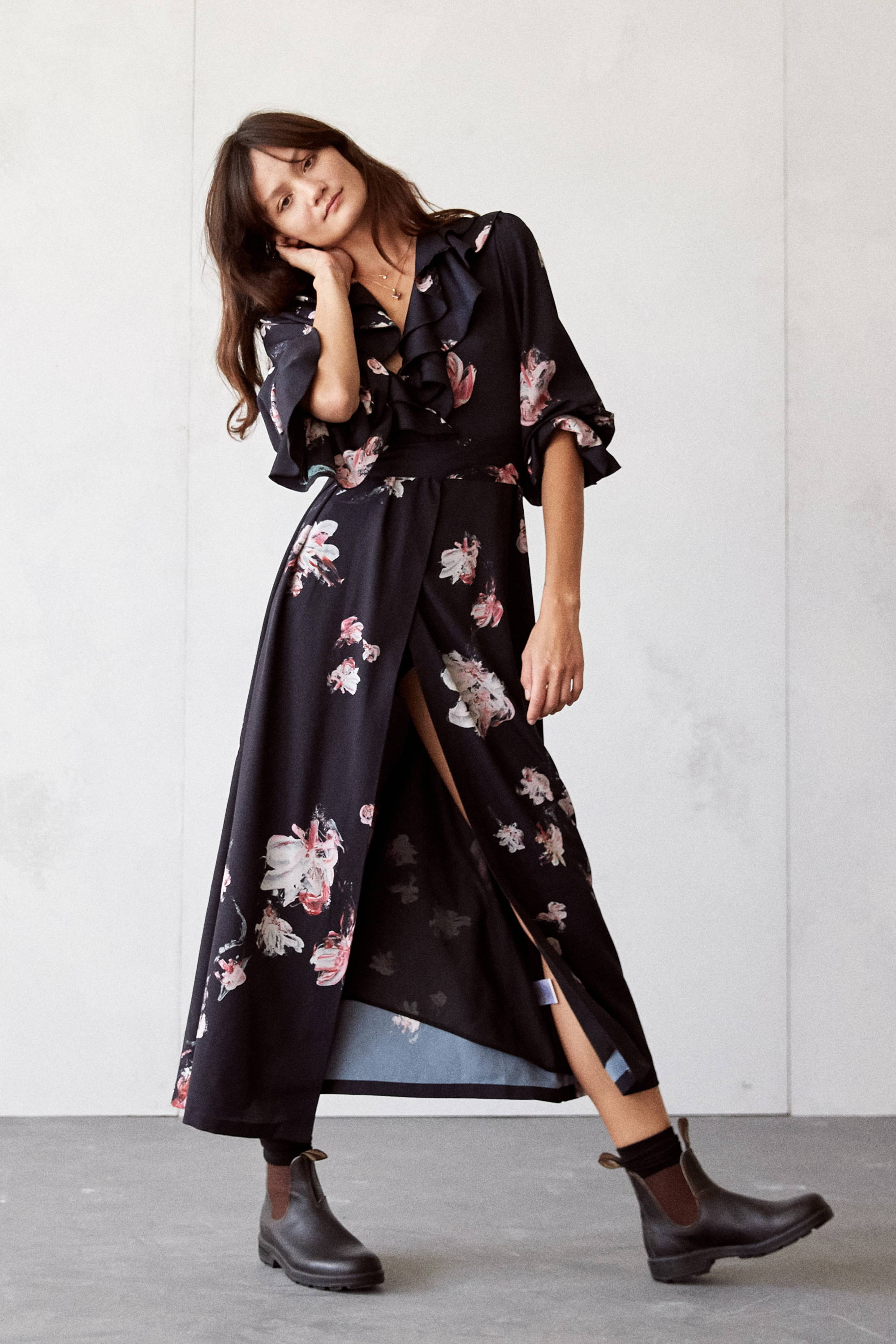 YOUR MOST INSPIRING PLACE TO BE
The dance floor.
THREE WORDS THAT BEST SUM UP YOUR WORK
Fragility. Tenacity. Strength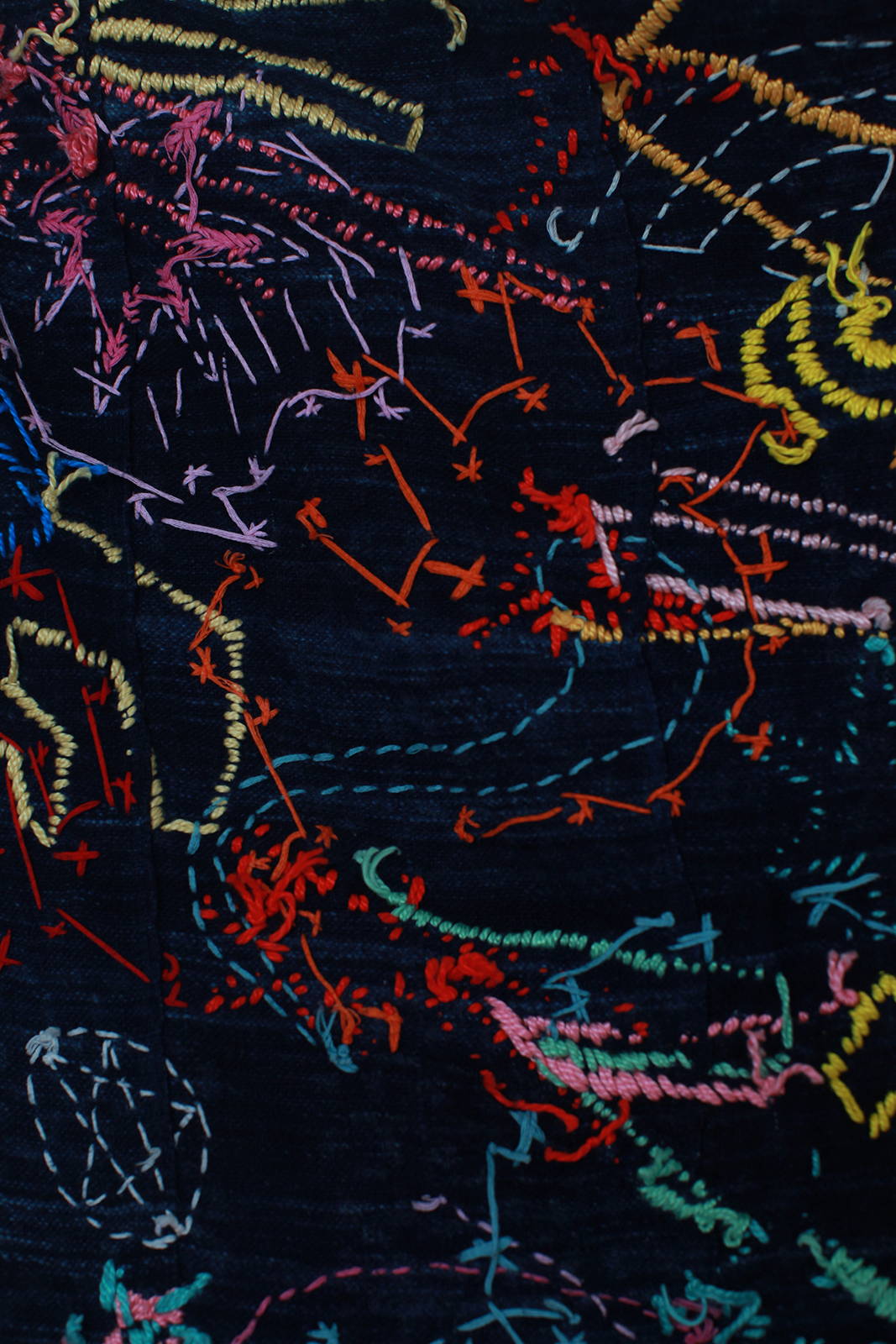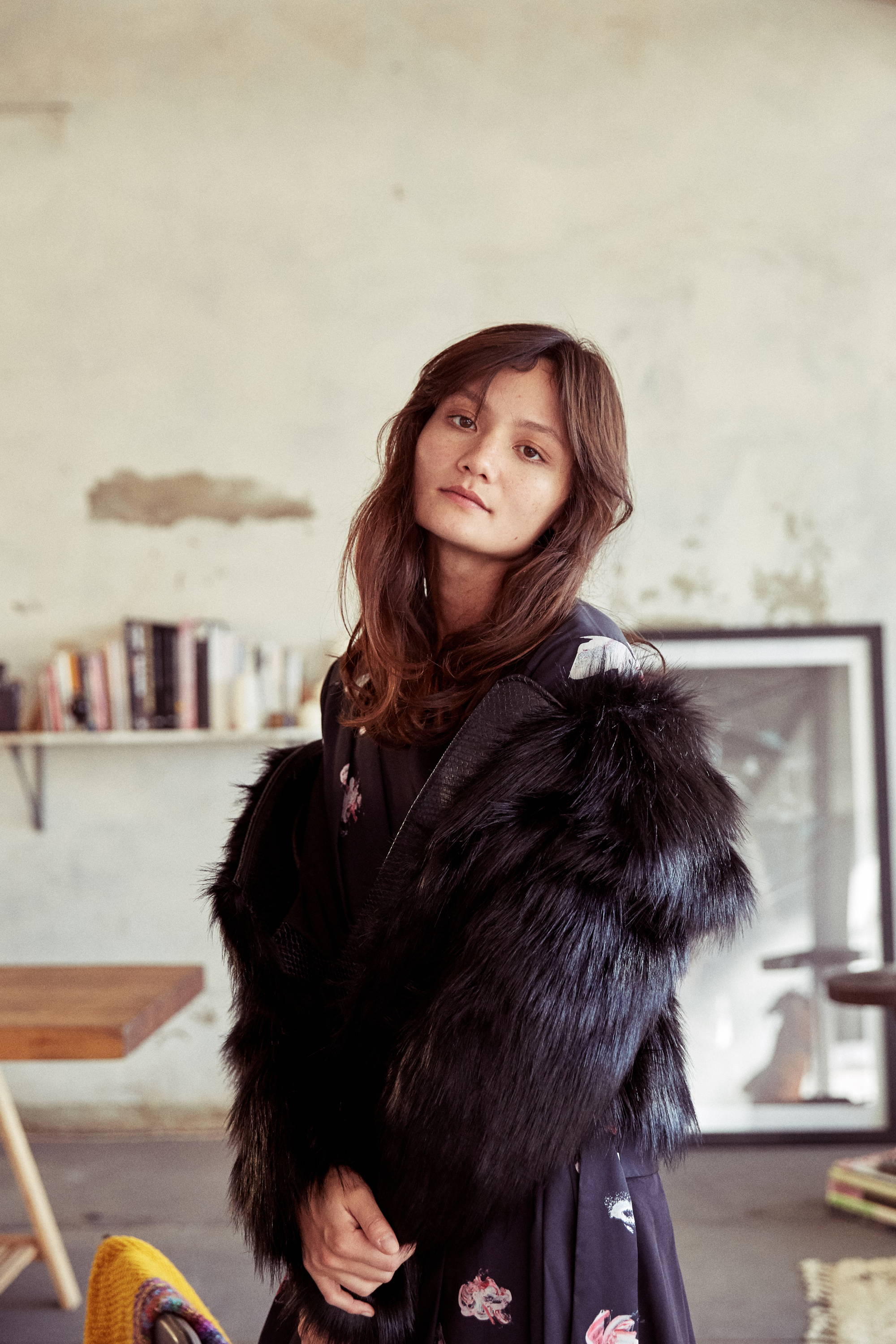 The Ellenbrae Jacket and Gabyon Wrap Dress
YOU'RE MOST PASSIONATE ABOUT
Sustainability. Getting in touch with the fact that everything is connected, from the things we consume and the rubbish it costs, going into the earth that we plant our food in and eat and how that digests not only into our bodies but into our minds, ultimately affecting the way we treat ourselves and each other.
SUSTAINABILITY IN YOUR WORK MEANS
Conscious use of materials, conversations, and actions.
The Ellenbrae Jacket and Gabyon Wrap Dress
SONG YOU CURRENTLY HAVE ON REPEAT
Mix on Soundcloud: https://soundcloud.com/twitch/jd-twitch-1987-reimagined-30-year-anniversary-mix
DESCRIBE YOUR RELATIONSHIP BETWEEN ART AND MUSIC
Working on Heart People, both conceptually, and physically (learning how to sing, write, listen), suddenly my body was the instrument. I realised I could improve the execution of my ideas by improving my physical capability. But then, when you perform live, you have to forget yourself…much like what I mentioned earlier about removing yourself from the work, in this way it is the same. You can't go and perform music while being self-conscious because then the show becomes about you, and is awkward, and not about the music at all. You have to lose yourself, forget yourself, but still express yourself. Art and music: they are the same thing.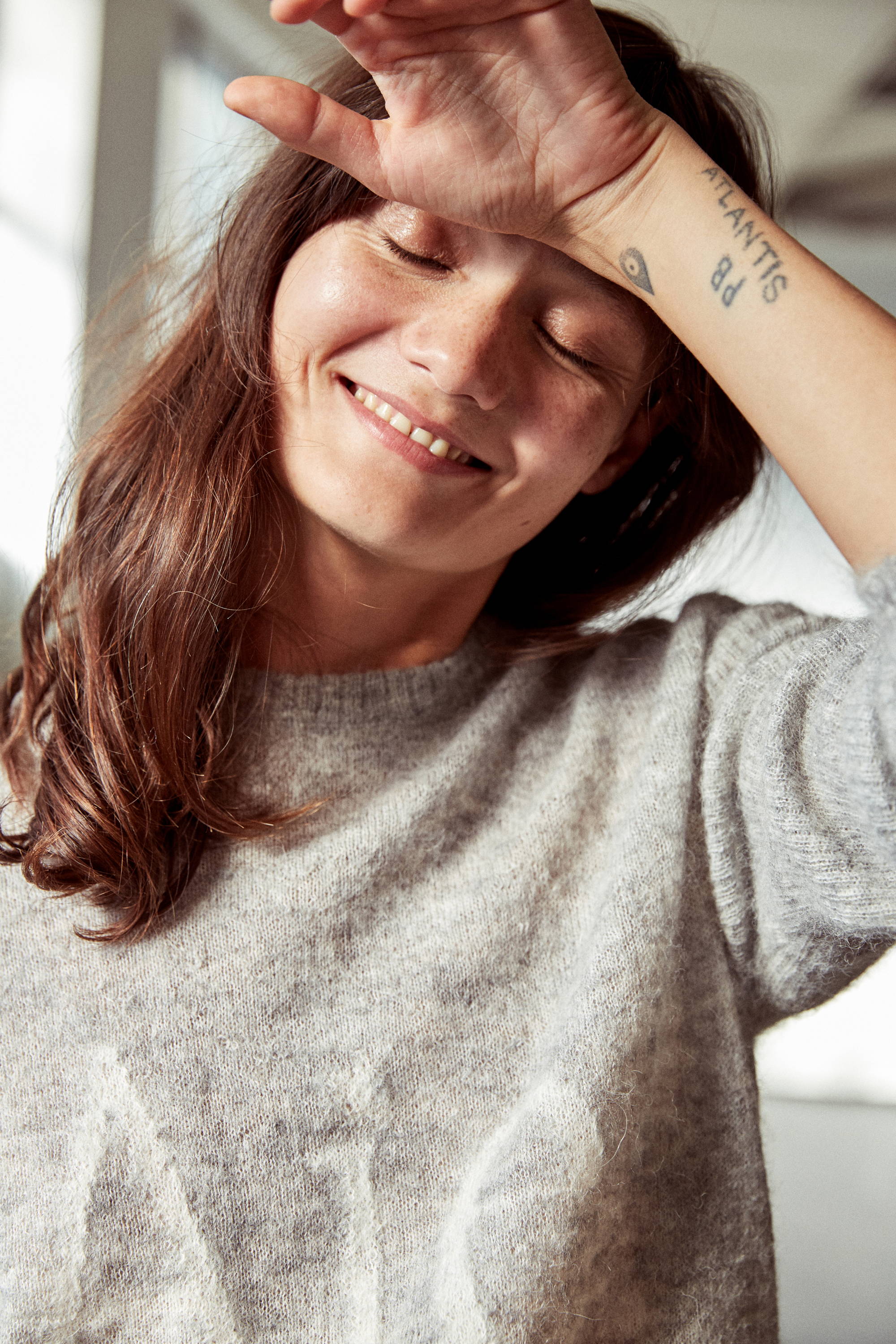 The Lennie Jumper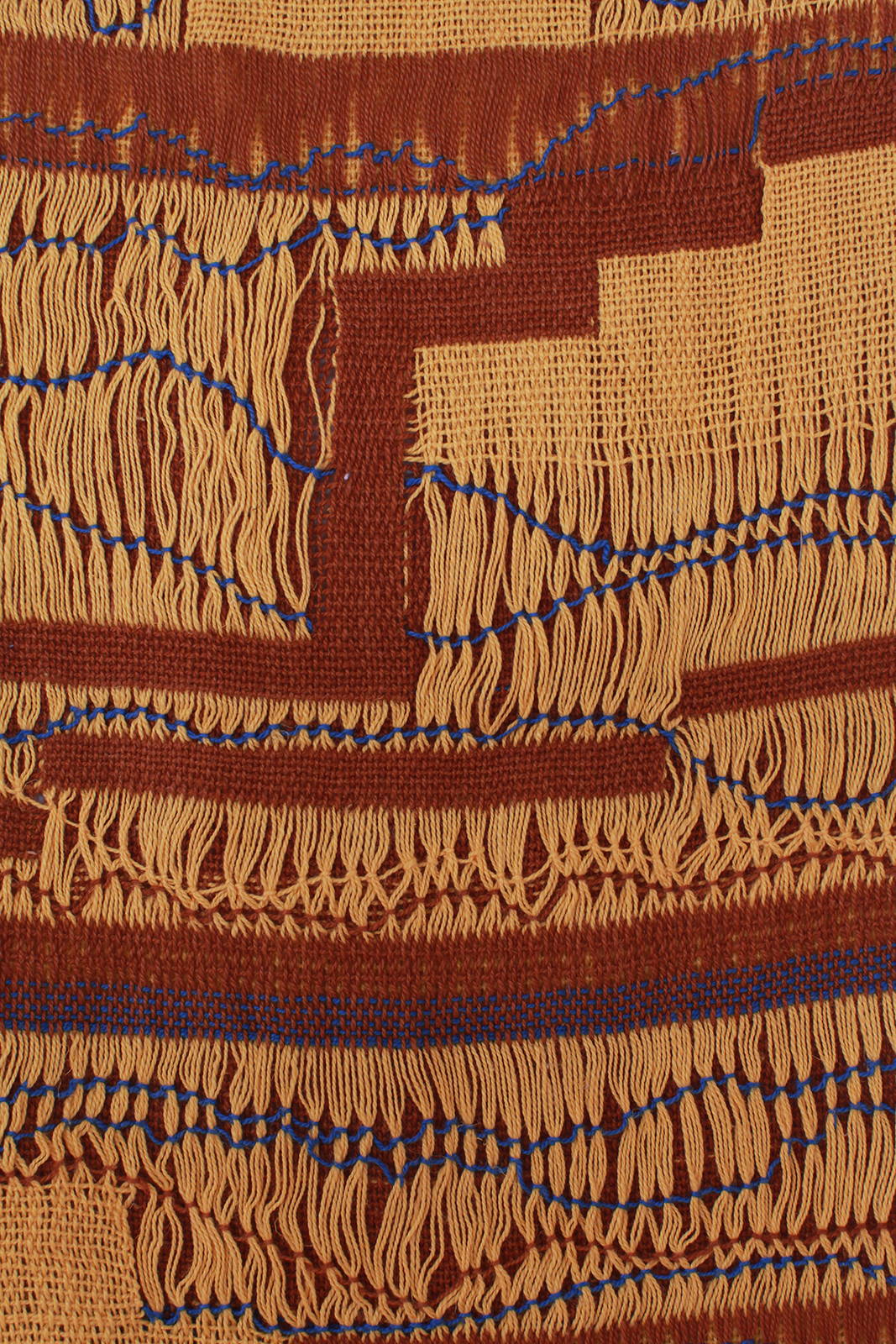 BEST PIECE OF ADVICE EVER RECEIVED
People will love you or hate you, and it's never about you.
YOUR BIGGEST INSPIRATION/IDOL
A few: Emmanuelle Seigner, Caroline de Maigret, Annie Lennox.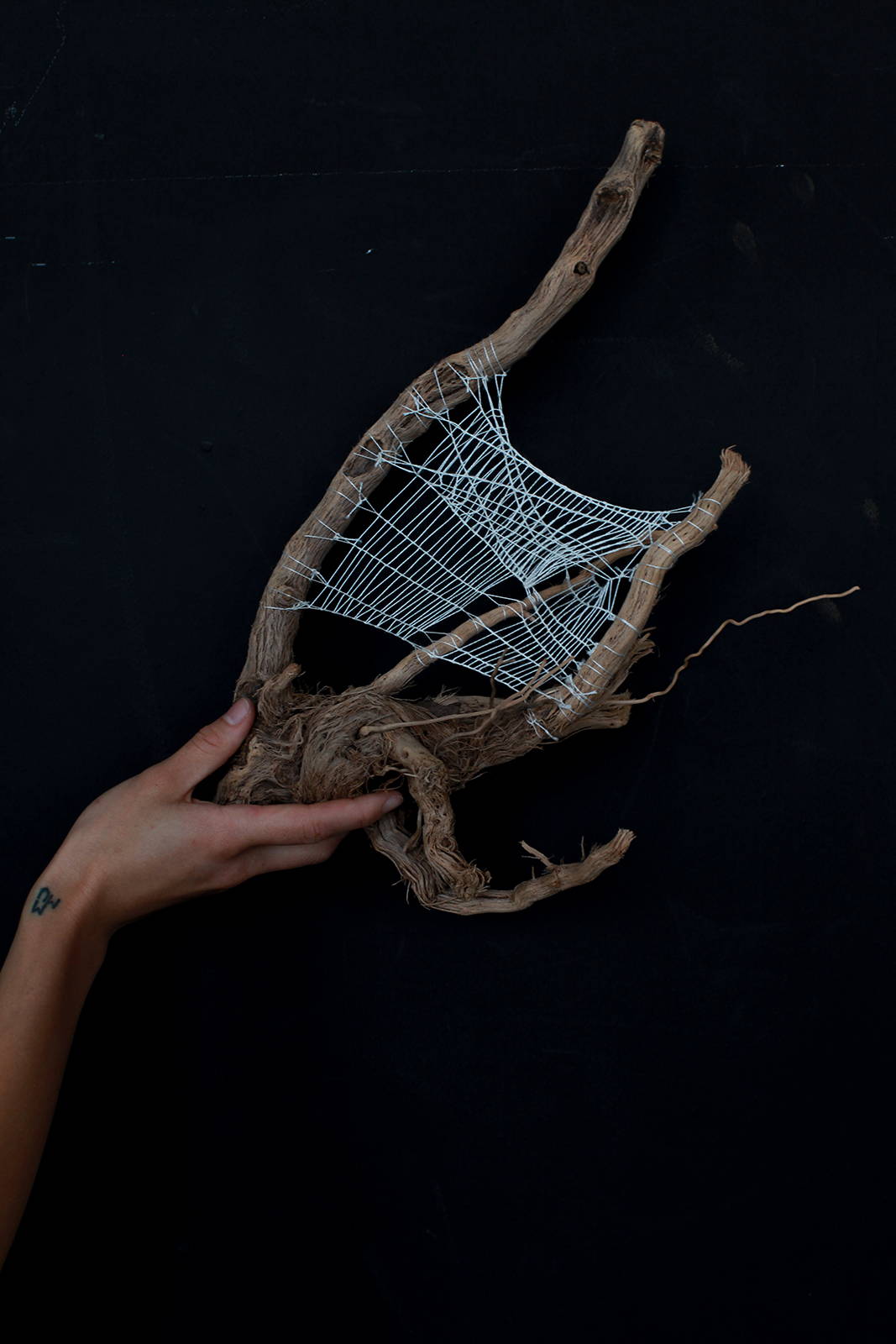 The Alice Mini Dress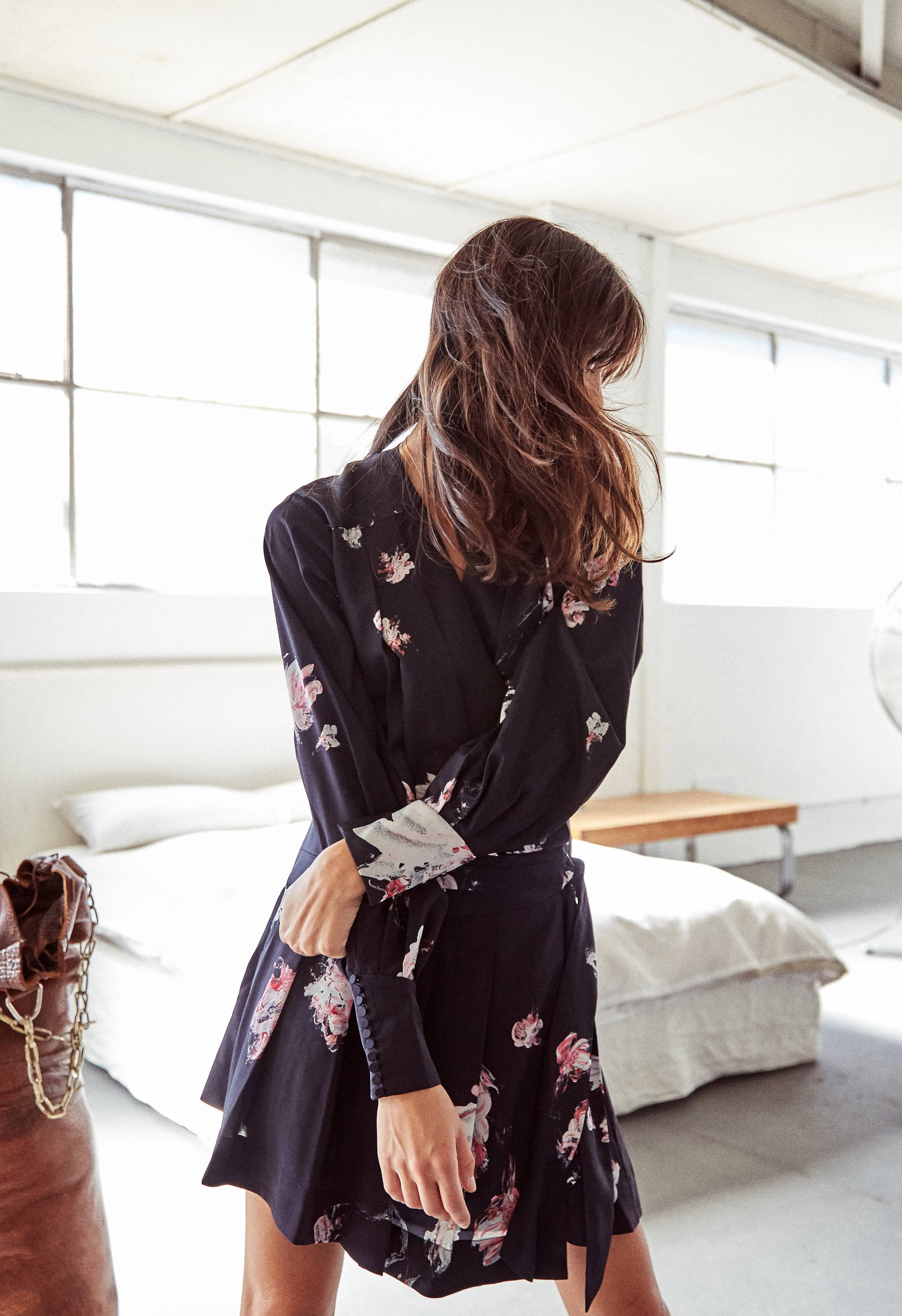 The Gabyon Wrap Dress
THE LAST BOOK YOU READ
Beauty and Sadness by Yasunari Kawabata.
CAREER HIGHLIGHT SO FAR
So many great moments… sometimes I feel I have a few different lives. For weaving, though, it was making one-off wraps for my friends' label Tome at their debut NYFW runway show in 2014. I got to sit front row at the show next to actress Krew Boylen and she held my hand and we laughed the whole time. It was great. A combo of two of my lives in fashion and making.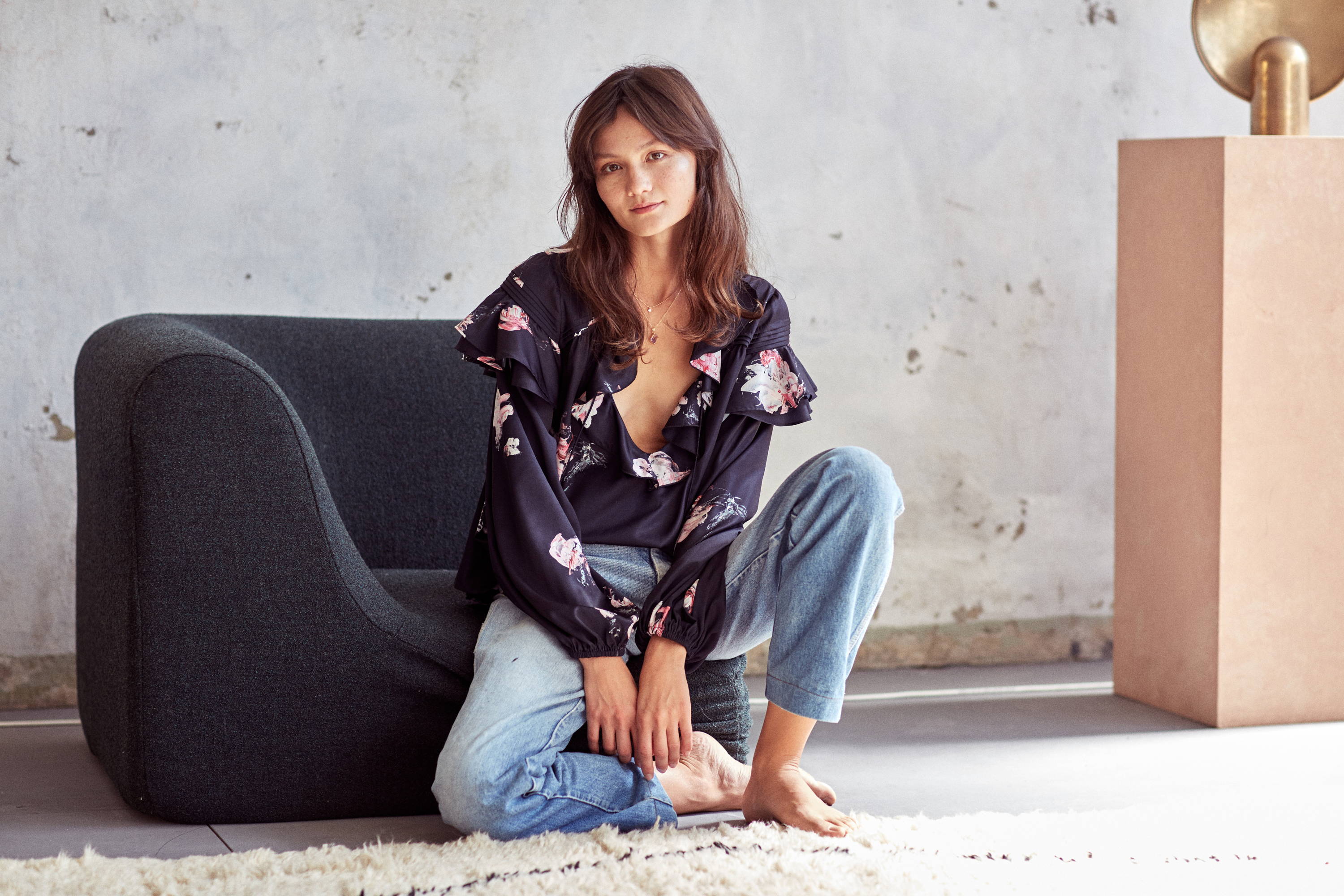 The Odesa Top styled with Rachel's own jeans
YOUR MOST TREASURED POSSESSION
A purple silk cheongsam from my grandmother.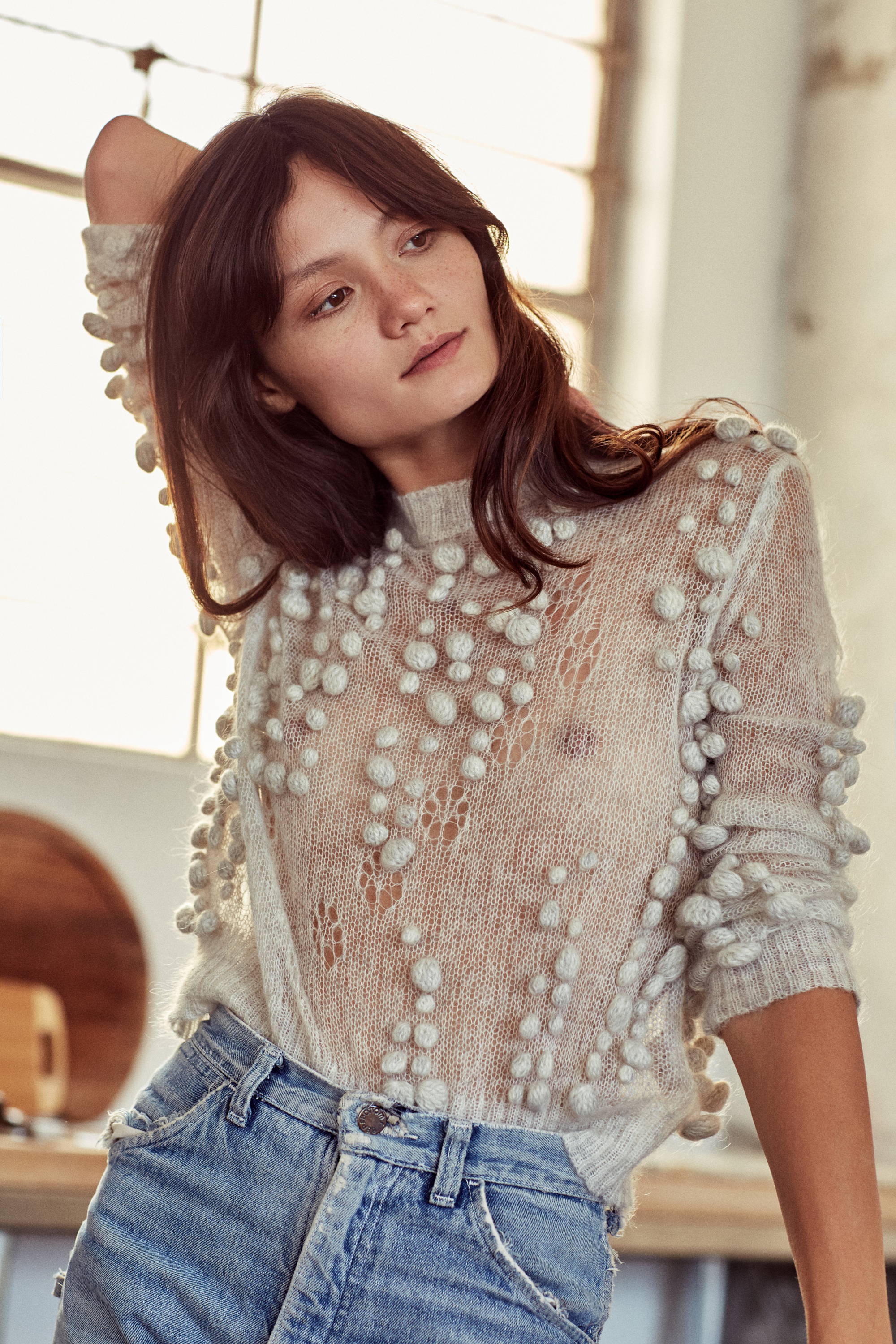 The Fawcett Jumper styled with Rachel's own jeans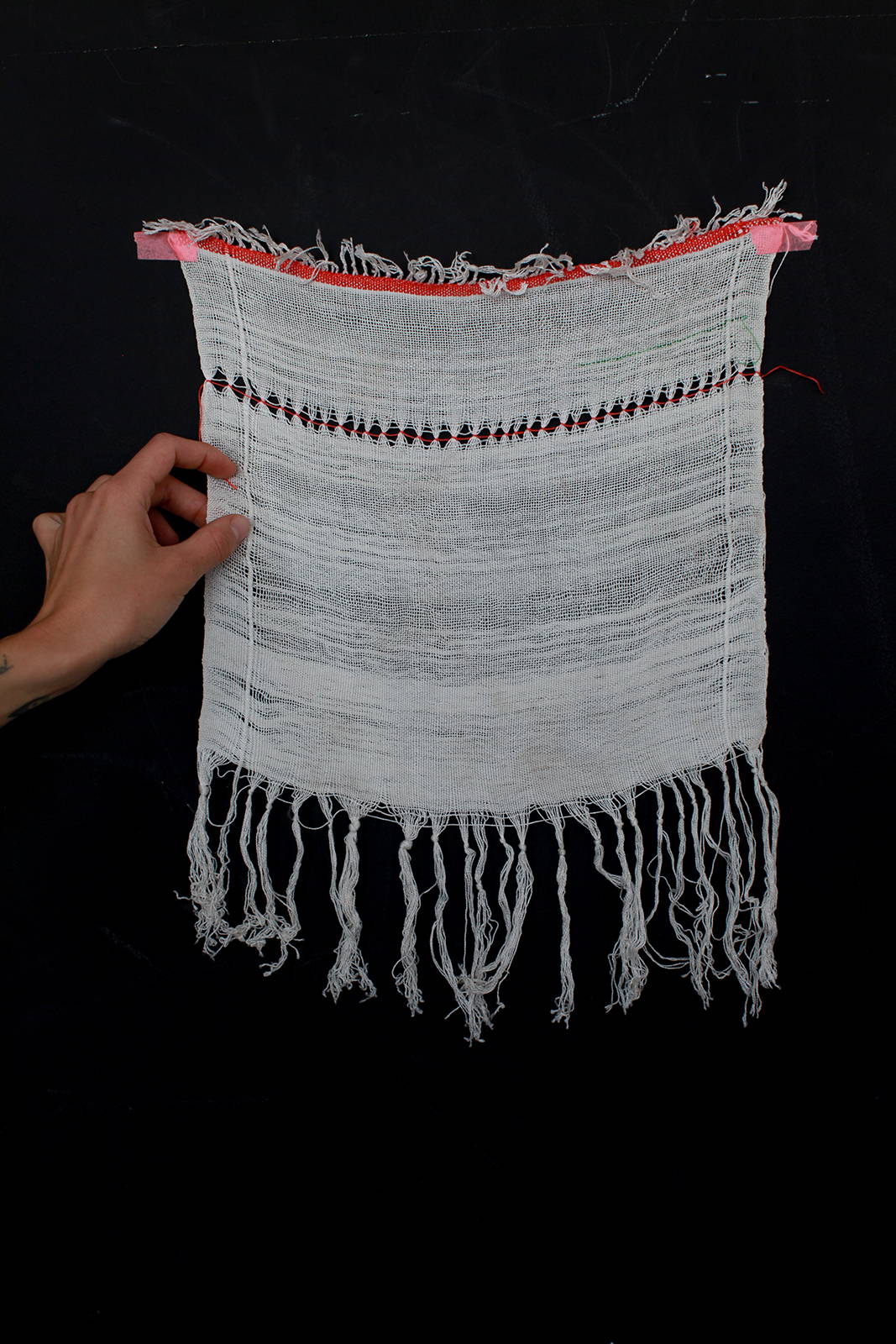 MANTRA YOU LIVE BY
You are magnetic and magic is real.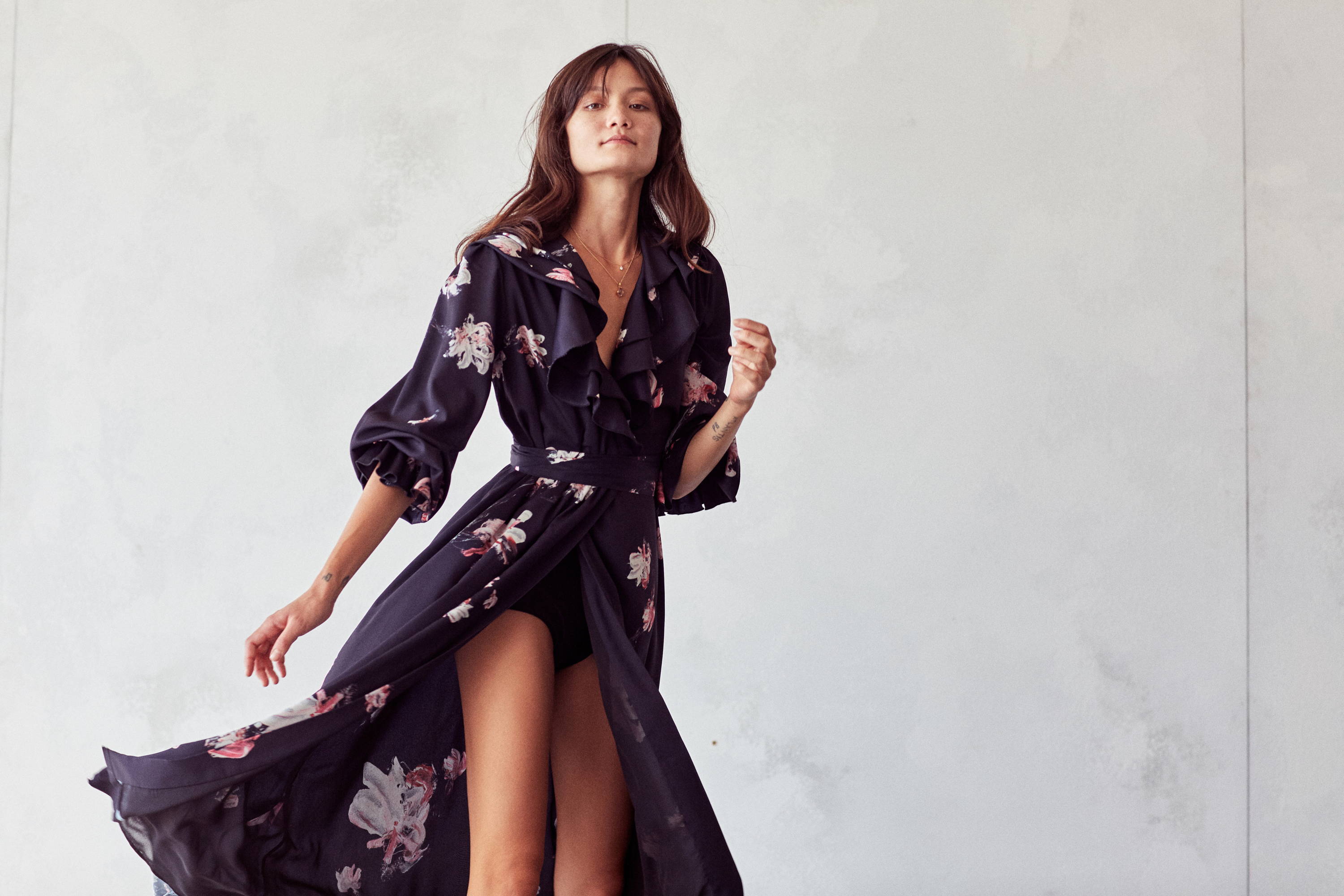 The Adelong Dress
ANYTHING EXCITING IN THE WORKS YOU CAN SHARE WITH US?
For Fashion Revolution week, April 24, I'll be hosting a workshop called 'Mending and Meaning' alongside the Possibility Project, where we share in conversation about social justice, mending as metaphor for our community, whilst participating in a practical mending class.
https://www.humanitix.com/event/ mending-and-meaning-fashioning-a-revolution/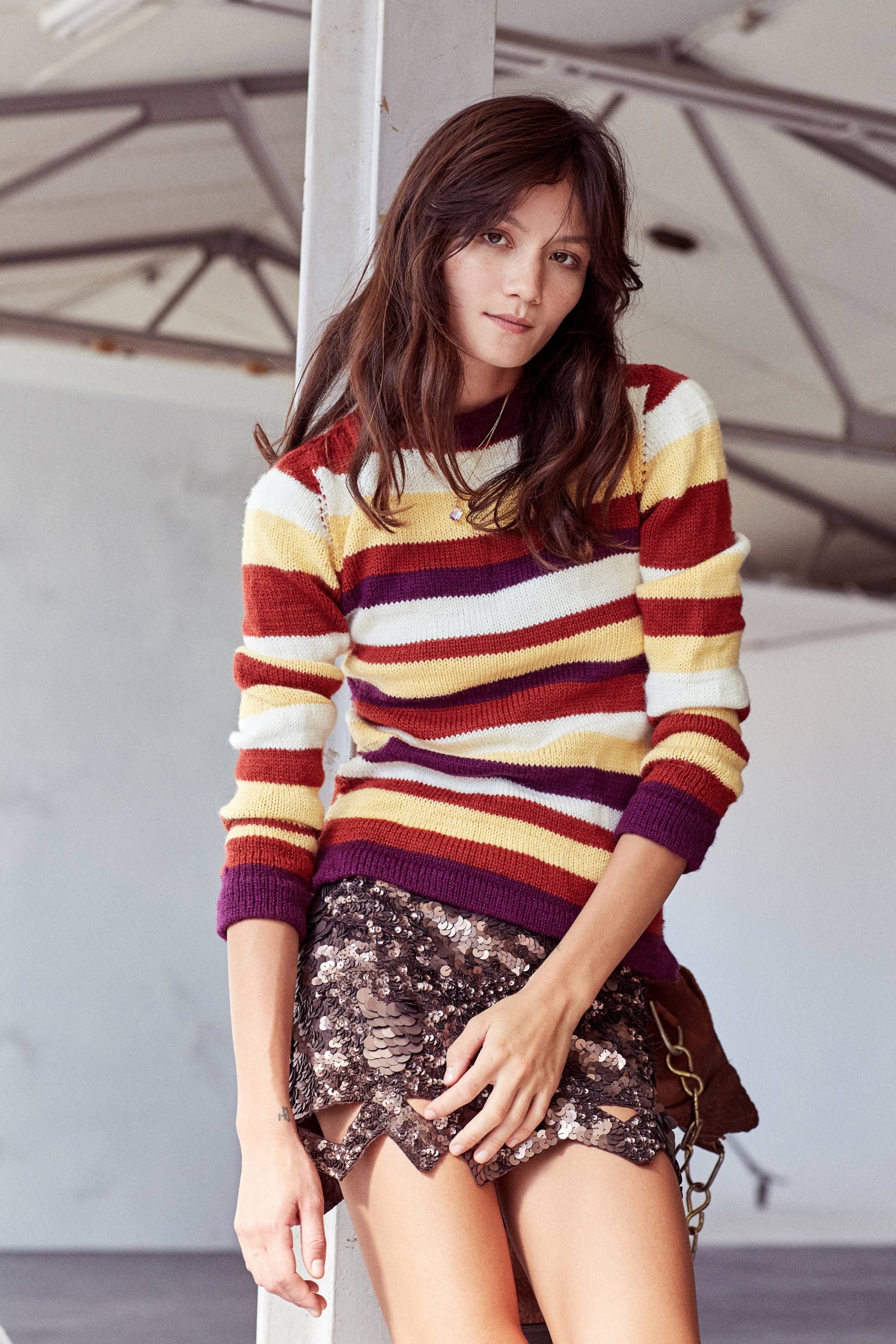 The Catara Mini styled with Rachel's own knit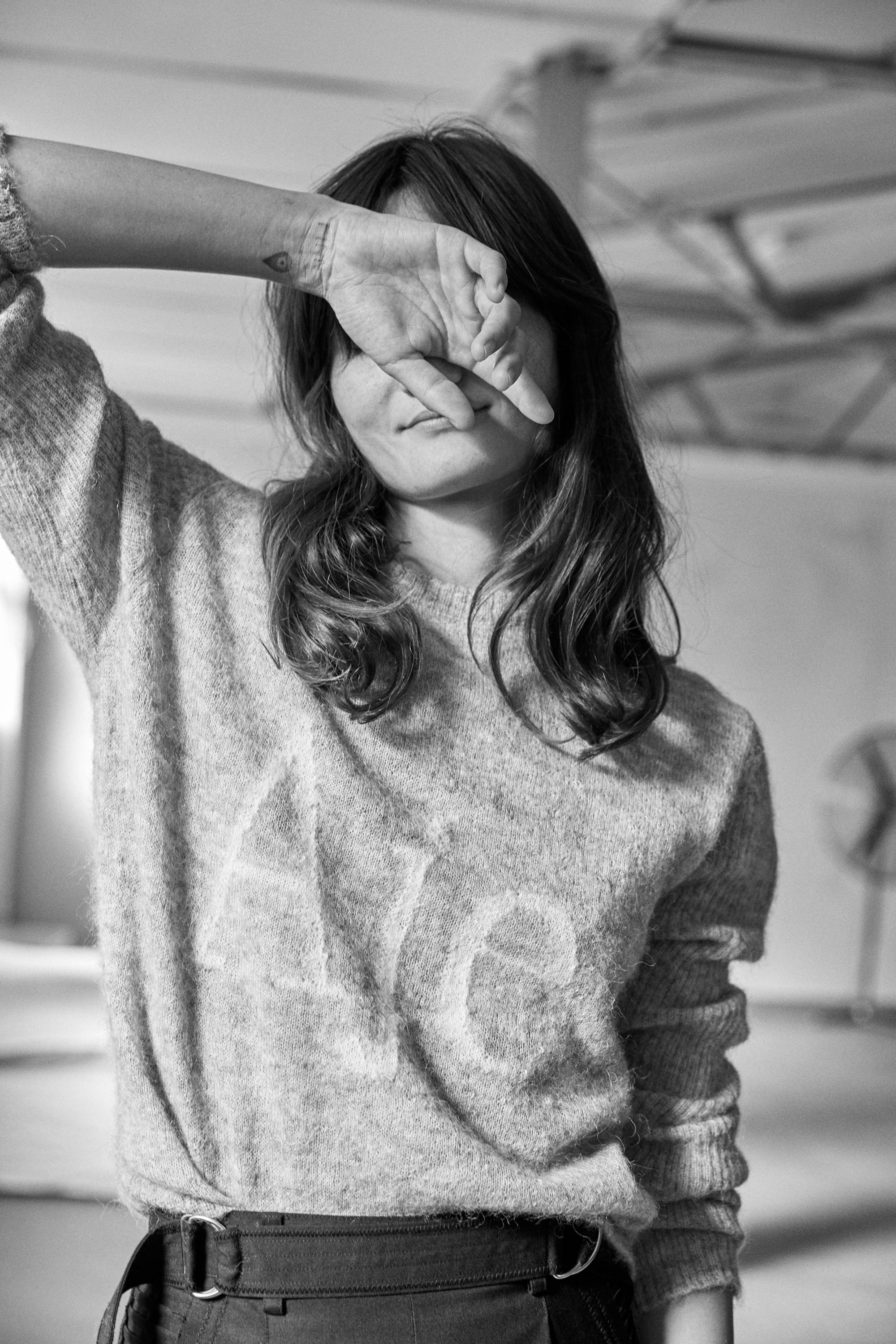 The Lennie Jumper
---
Aje Insider: Rachel Rutt (@RachelRutt_)
Photographer : Ivana Martyn (@IvanaMartyn)
Styling : Rachael Fair (@RachaelCFair)
Hair and Makeup : Isabella Schimid (@IsabellaSchimidMakeup)
Boots supplied by Blundstone​
Shot on location at Studio FF
---
BEHIND THE SCENES CAPTURED BY