A Cosy Love Affair |
Winter Essentials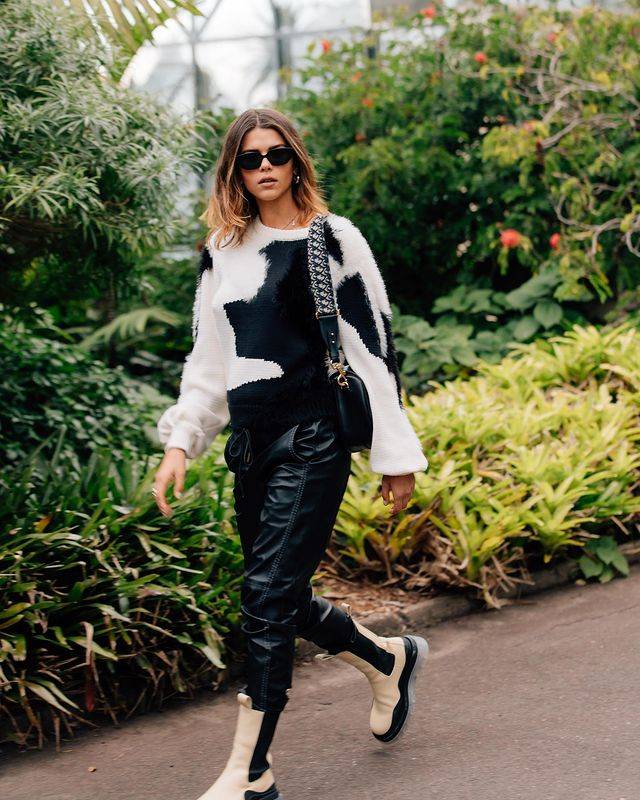 As we are constantly shifting the way we dress in these rapid times of new around the world, we begin to look inward and outward for optimistic inspiration. This is where the purpose of refined wardrobe and fashion essentials in Reimagination speaks volumes, beyond the norm of classic casual wear. Self expression in the smallest of ways has the ability to make us feel more and more like ourselves, and it is in these impeccably crafted jumpers and knitwear from Spring 21 where you'll interchange your loungewear for streetwear. Monochrome, textural knits and seasonally updated logo jumpers are one piece of the puzzle to a stylish at-home look.
Explore how to stay in style, whilst staying inside as the Aje Report shares the top cosy picks for this season.
---
Spring knitwear and jumpers in Reimagination hero sentiments of the Aje heritage, as signature silhouettes and classic Aje styles have been reflected upon with a new sense of creation for the present. Easy to style pieces like the Dominique Knit is a favourite from Aje Creative Director, Edwina Forest as she shares with the Aje Report, "I adore the play on texture and shape, and the sharp monochrome palette which makes this jumper feel so luxe and modern." Especially for those cooler nights, the Dominique Knit is crafted in a textural patchwork yarn, also representative of the playfulness in Aje design.
Being tied up in the everyday routine to dress for yourself can start to become monotonous without that cherished sense for your clothing. In Reimagination, each reinterpreted piece is a gift to the wearer to be treasured long into the future, as they emerge brighter and more beautifully adorned than ever. Look to updated Aje logo in the Bowerbird Cropped Jumper to make a statement, at home and beyond. The hand beaded embellishments in iridescent sequins make for a impactful, yet comfortable outfit due to the ornate detailing. These new layering pieces from Reimagination would pair perfectly with lightweight track pants or coloured denim for effortless cool.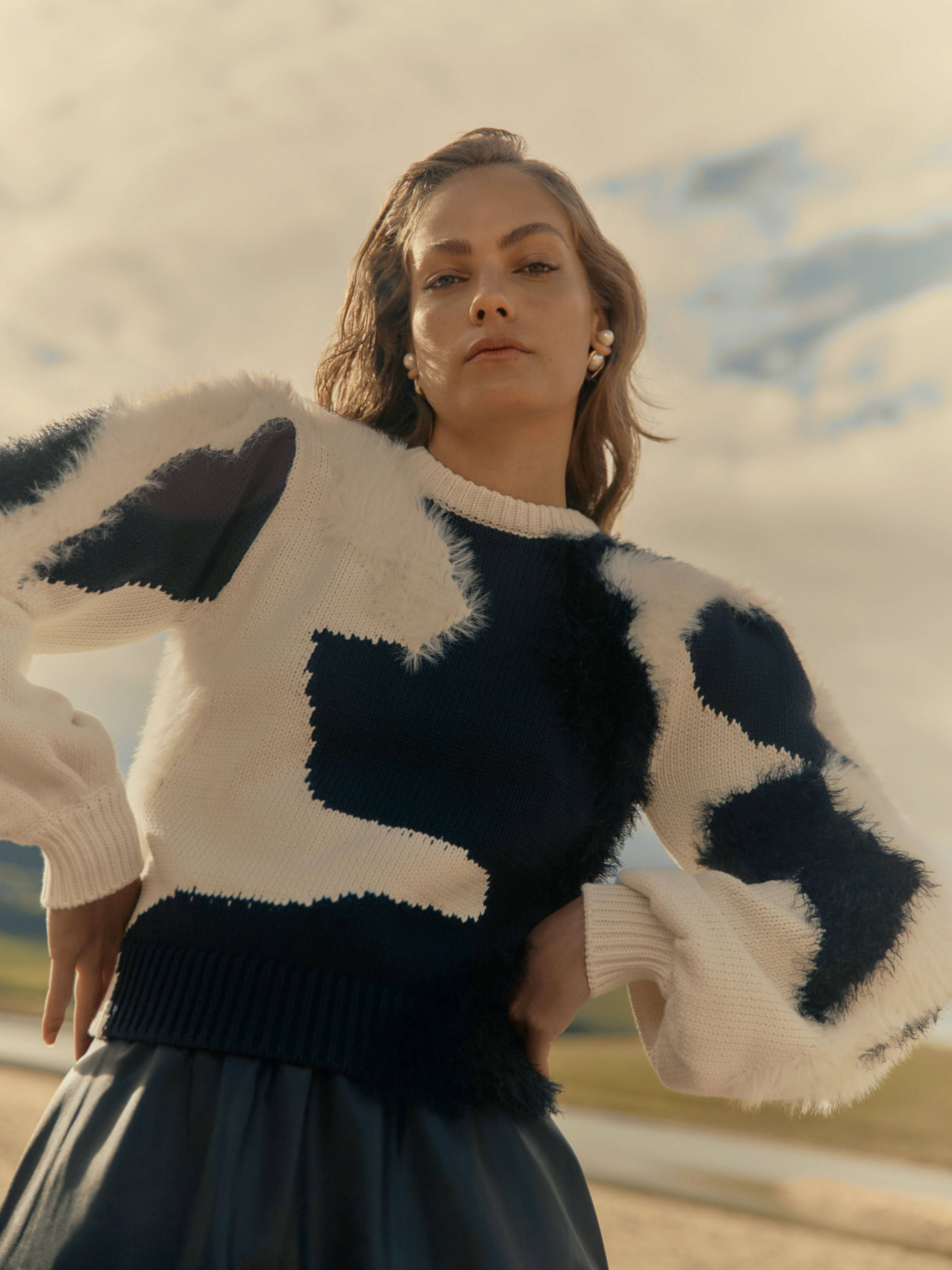 ---
Building a stylish and functional wardrobe are key considerations to a timeless sense of dressing. Relaxed fitted knits in the Alba Knit Top and signature Aje track pants are elevated in seasonal logo updates as well as naturally inspired colour palettes. Mix and match your separates to form a tonal look in the Anushka Knit Jumper and Knit Pant or hero the most coveted shade of Khaki in the Lou Logo Knit Jumper. Collect your wardrobe staple this season with Aje.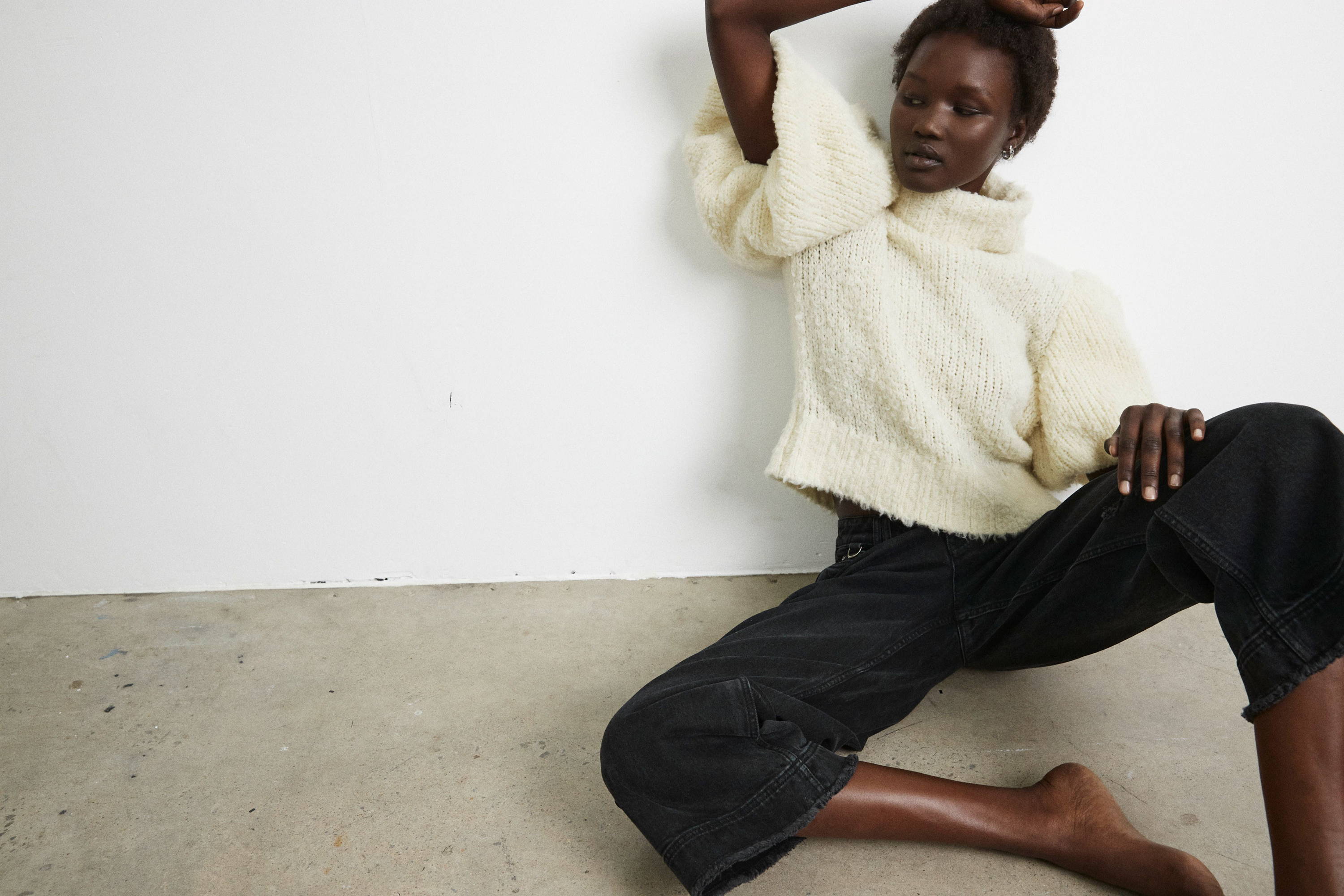 ---